The fact that I had lived in Europe for five years and never once been to Italy may seem a crime in itself. But even when I finally did get around to visiting the boot-shaped peninsula after all this time on a recent trip over Christmas, it wasn't until I drove along the Amalfi Coast that I realized what I had been missing.
Simply put, the Amalfi Coast is amazing. Homegrown hospitality, fantastic food, incredible scenery and some of the friendliest locals on the planet - it exceeded my expectations on every level. I was there for five days but I could have just as easily stayed for five weeks. Yes, Rome is incredible, as is Sicily (especially Taormina). But if I had to do it all again, I would stay put along the coast the whole time.
On the food front, I thought I knew what spaghetti was supposed to taste like until I tried the family recipe at Cielo, Mare, Terra, just outside of Praiano. The server told me it's been on the menu since 1969. I'd have walked fifty miles barefoot for that dish. Unbelievably good.
All etiquette is lost on me while I'm on vacation - I've been known to lick a plate or two after a meal without the slightest hesitation. I even learned that Sophia Lauren used to live in the gargantuan villa just down the hill.
Lemons are a staple food along the coast. And the Italians put the fruit to good use - mixing it with gelato ice-cream (phenomenally tasty), liqueur (equally as sinful) and a host of other treats (the candies are the bomb!). Amalfi and Positano sell plenty of these homemade goodies so I scooped up a few for friends and family.
If I were to go back I'd stay in Praiano the whole time. This sleepy little town is right in the middle of Positano and Amalfi, both of which are only twenty minutes away. Bar del Sole is right in the 'center' of the town and is perfect for basking in the sunshine with a double espresso. It's a favorite for the local villagers and fishermen. My kind of place.
Locanda deglii De is in Praiano and the owners go above and beyond the call of duty to make you feel welcome. The views from up here are just awesome. Amalfi can be expensive but this place proves you don't need to shell out the big bucks to get royal treatment.
Interesting tidbit: Salerno was actually the capital of Italy, albeit for an awfully short time (February to August 1944). Its cobbled, medieval promenades are amazing. The Historical Old Town is a must. The Plaza Hotel on the main shopping strip is a great option.
From the editors: Been to the Amalfi Coast? Send us your photos!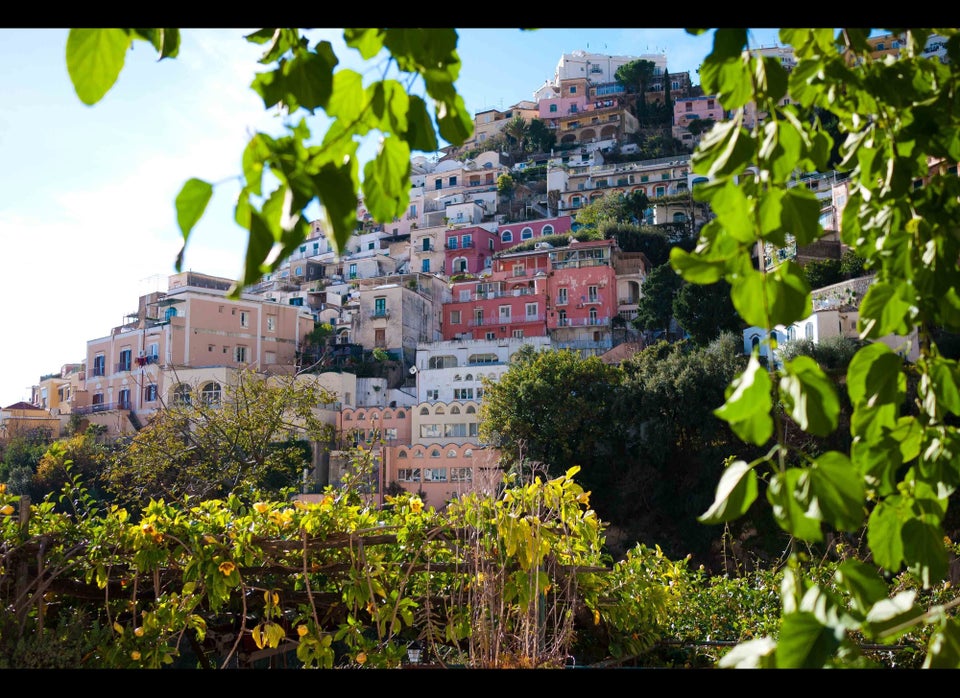 Support HuffPost
A No-B.S. Guide To Life
Related
Popular in the Community