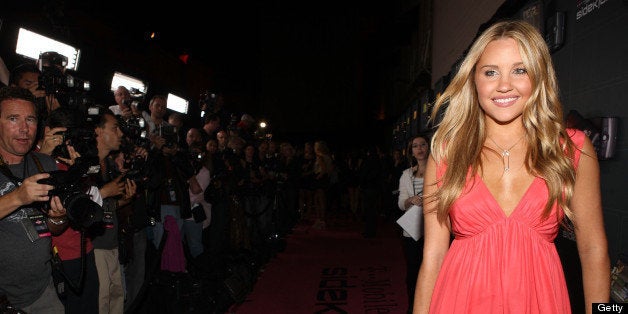 Amanda Bynes has dominated more than a few news cycles with her erratic behavior, but when she was placed on psychiatric hold, things took a serious turn. Now, Lynne and Richard Bynes are filing for a conservatorship. As soon as Bynes is released from her two-week involuntary hospitalization, a California court will determine whether the troubled starlet can care for herself and her finances. What does all this mean? We took some time to answer the most pressing questions.
Does this conservatorship thing mean that Amanda Bynes is officially crazy?
According to TMZ, doctors have determined that Amanda is exhibiting "schizophrenic tendencies." While no official diagnosis has been released, it is quite clear that Amanda is not acting out "just for attention" and that her behavior is having an impact on her daily functioning.
It's important that we be mindful when dealing with mental health, and "crazy" is not particularly kind or accurate.
Right, but wasn't she just locked up for being crazy?
"Being crazy" is really not the best way to phrase it and "locked up" more closely aligns with imprisonment.
After setting fire to a residential driveway, Amanda was placed on an involuntary psychiatric hold under California's code 5150, which is put into effect when "any person, as a result of mental disorder, is a danger to others, or to himself or herself." Said person then may be held in a hospital (or other appropriate facility) for no more than 72 hours.
Is Amanda getting this conservatorship because she was 5150'd?
Not exactly. Although Amanda's parents may have chosen to file for a conservatorship in response to the driveway incident, the conservatorship is not a legal response from the state of California.
That makes sense, but can you explain what a "conservatorship" is?
Isn't Amanda super rich anyway, though? So what if she spends some extra cash cabbin' her way to LA?
So, Mr. and Mrs. Bynes just, like, get all Amanda's money now?
No, the conservatorship has not been approved yet. Lynne and Richard Bynes applied for a temporary one on August 9, but the judge chose to delay the decision until after Amanda completes her psychiatric hold, which was extended from 72 hours to two-weeks, given her current condition.
If the the conservatorship is granted when reheard, Mr. and Mrs. Bynes will not "get all Amanda's money," but instead be responsible for her "care and protection." That means they will determine where she lives and be responsible for all of her "meals, health care, clothing, personal care, housekeeping, transportation, shelter, recreation and well-being."
Whoa, a lot of stuff. Is Amanda really that crazy?
Okay, pal, I told you not to call her crazy, but since you asked ... probably not. As an alternative sentencing expert Wendy Feldman told Fox News, there are distinct differences between Britney Spears' notorious conservatorship and Amanda's current situation:
"There are two main standards that courts look at as far as conservatorships. The first is the person a danger to themselves -- Spears was and demonstrated that often -- and the second is whether the person a danger to society. Britney Spears was, and to her two children as well. Amanda seems to have a serious mental illness, but that does not meet the standard in court. There is no record of suicide attempts or drug overdoses, and in public, she is a loner."
Just one more question for you -- will watching "She's The Man" ever be the same again?
Related
Before You Go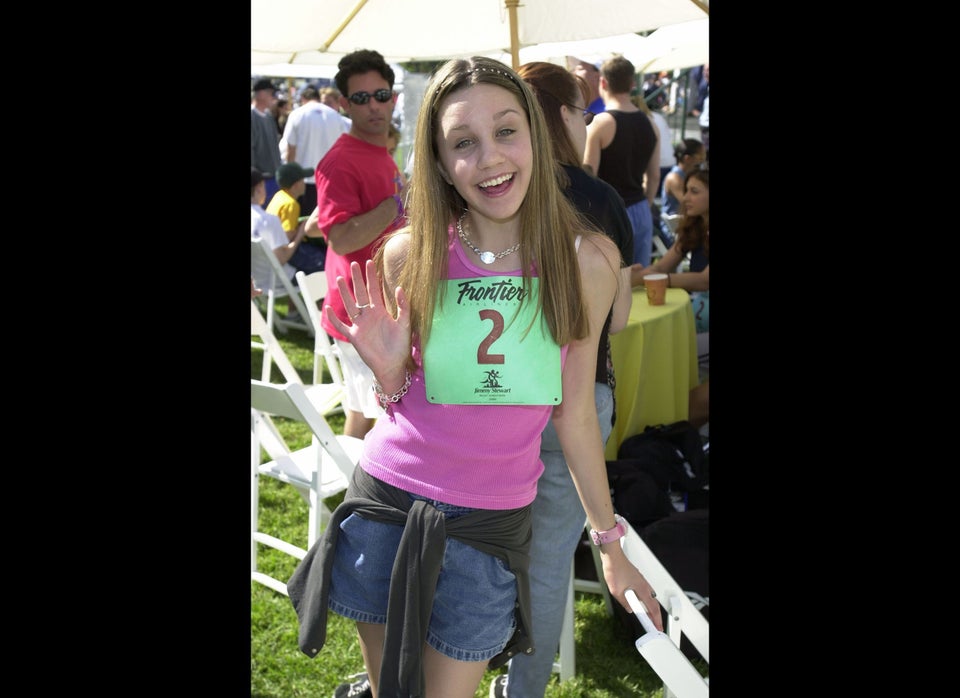 Amanda Bynes Through the Years
Popular in the Community