@perezhilton no one wants to suck your dick! Stop living! Kill yourself! I look sooooo much better than the girl you hired to look like an awful cheeky version of me! So I'd say Fuck You but no one wants to! I just say keep living in your shitty existence leaching off of stars who you look, sound, and act nothing like!
"The Amanda Bynes of today is repeatedly calling people ugly and is just lost. Now I don't know for sure what's going on, all of us can speculate, while I think there may be mental instability, obviously to me I think there are drugs at play," he told the website of Bynes' current state. "Amanda hasn't been working for the last several years so [she has] no reason or excuse to be sober. So, to me, she has just been on a really long high, allegedly, for a very long time with no comedown and she's really lost touch with reality."
The 35-year-old gossip blogger said he's tried to reach out to Bynes, but has only received angry messages from her in which she again calls him ugly.

The former Nickelodeon star has been tweeting her apparent breakdown on an hourly basis for months, but her outbursts have become increasingly personal and cruel since she was arrested and charged with reckless endangerment last week, after she allegedly threw a bong out the window of her high-rise apartment in New York City.
"I signed to Ford models @ age 13. I don't look up to u beauty wise. I'm far prettier than u! I'm offended that you're saying I have a mental illness when I show no sign of it, but thankfully not one man that wants me wants you and you are an old ugly model compared to me! You look 45!" she tweeted at Teigen. "You're not pretty so I'm not intimidated by you! I think you're jealous that you're just an ugly model whos career is uninspiring! I don't respect you! You're no beauty queen! I'm a beauty queen!"
Though Bynes' behavior has been increasingly worrisome and there has been speculation that she is suffering from a mental illness of some kind, it should be noted that when she was taken for a psychiatric evaluation after her arrest, authorities decided she didn't meet the criteria to be held on a 5150 to undergo a 72 hour psychiatric hold.
UPDATE: On Friday, Amanda Bynes took back what she said about Perez Hilton. Well, kinda:
@perezhilton you're not ugly! I was lying because we haven't talked in person in a long time. Please stop being mean on twitter! Thx!

— Amanda Bynes (@AmandaBynes) May 31, 2013
Related
Before You Go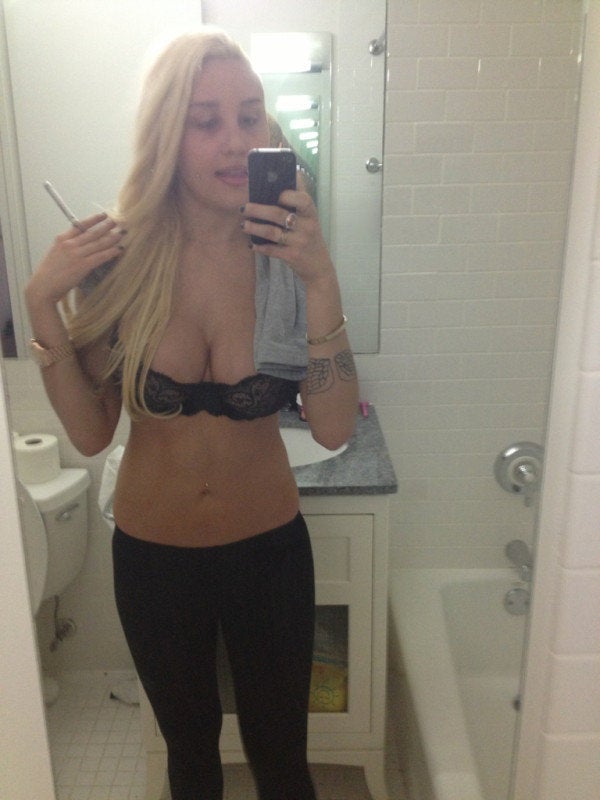 Amanda Bynes Twitter Pictures
Popular in the Community