Is Amanda Bynes a rap star in the making? The former Nickelodeon actress has been offered a record deal with a small East Coast hip-hop label to drop her very first album.
Producer Daniel Herman of Chinga Chang Records, a New York-based music group founded in 2003, first told RadarOnline.com Monday that he extended an offer to Bynes for a deal with his rap label. He cleared the idea with The Orchard and Sony Entertainment, then went ahead and reached out to her attorney in Los Angeles.
"She's phenomenal and that's the crazy thing about this," Herman, CEO of Chinga Chang Records, told The Huffington Post during a phone call Tuesday morning. "This is the perfect home. This isn't just a gimmick."
Herman said he has yet to secure a contract with the 27-year-old, but he is "beyond confident" she will sign. He hopes to seal the deal later this week.
"Right now you have a Nickelodeon pop star masquerading as a gangster rapper," he continued. "So I see someone like Amanda Bynes and I know she has talent. I grew up with Nick and the orange couch. I know she has talent. I've heard her sing when she was younger. I wanna get her in the cutting room in NYC and see what she has. Why the hell not?"
"You've got a girl that's very attractive and very talented," he told HuffPost. "If you look at her actions and attitude she represents hip-hop a lot better than Drake. Musically, this girl carries herself. She is hip-hop ... She is not crazy, she is not on drugs. She's just hip-hop! She's a great talent who is going to make some great records with some classic producers."
Other acts who have signed with Chinga Chang include Kool G Rap, Rakim and DJ Premier.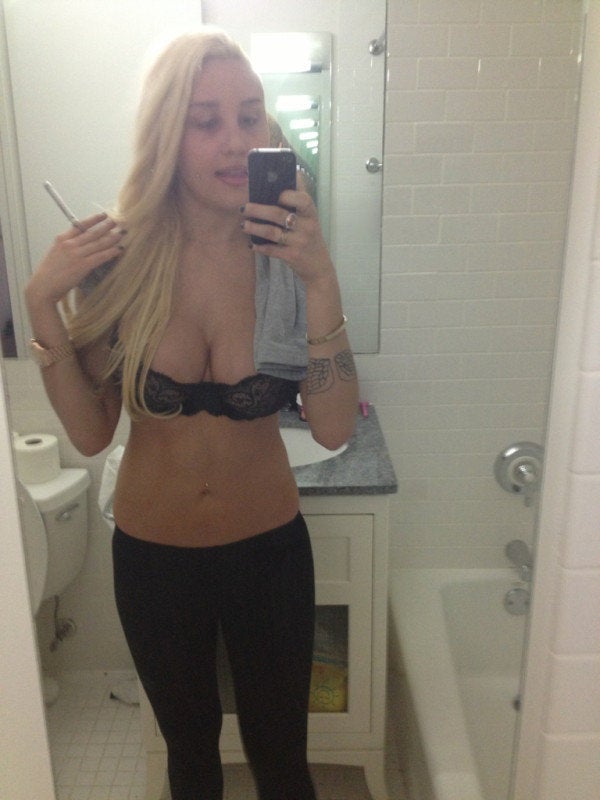 Amanda Bynes Twitter Pictures
Popular in the Community