Thirty-eight legislators in the Montana state House voted on Monday to keep sex between gay people illegal, a fact that elicited a stinging rebuke from state Rep. Amanda Curtis (D-Butte) in a video posted to YouTube.
"The good news," according to Curtis, is that that the bill -- designed to repeal a law that targets gay individuals -- will move forward in the state House after a 60-38 vote. "[The] bad news is that there are 38 people in the House of Representatives who think that's how their district wants them to vote ... or [they] are not listening to their district and believe so strongly that gays should be felons that they have a moral obligation to keep it that way."
(Watch Curtis' video above.)
Curtis said it was hard for her to hold herself back from walking "across the floor" during debate on the bill in order to "punch" her colleague, state Rep. Krayton Kerns (R-Laurel), who "insinuated that if you are gay you do not have a moral character."
Montana, which has an almost 40-year-old ban on "sexual contact or sexual intercourse between two persons of the same sex," is one of 14 states nationwide with restrictions on sodomy.
In 1997, the state Supreme Court ruled that the ban on sodomy was unconstitutional, but the state legislature has yet to repeal the statute.
"Under this law, I am considered a felon," state Rep. Bryce Bennett (D-Missoula), who is gay, said on Monday. "I am not your equal."
Curtis lauded Bennett's "really personal testimony," and accused her Republican colleagues of "promoting hate today on the House floor."
Before You Go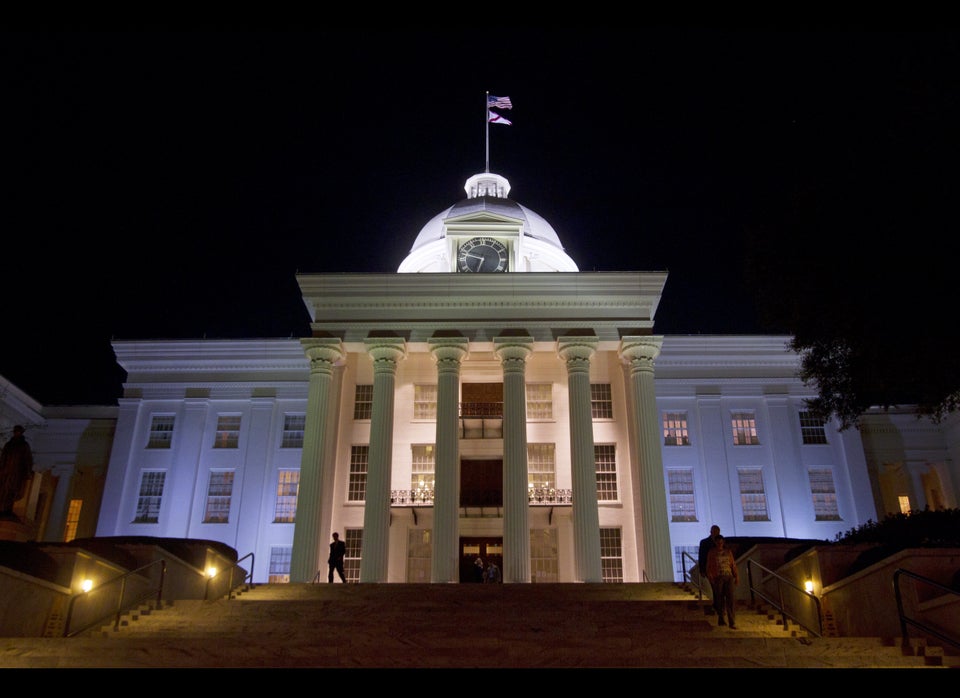 U.S. State Capitol Buildings
Popular in the Community