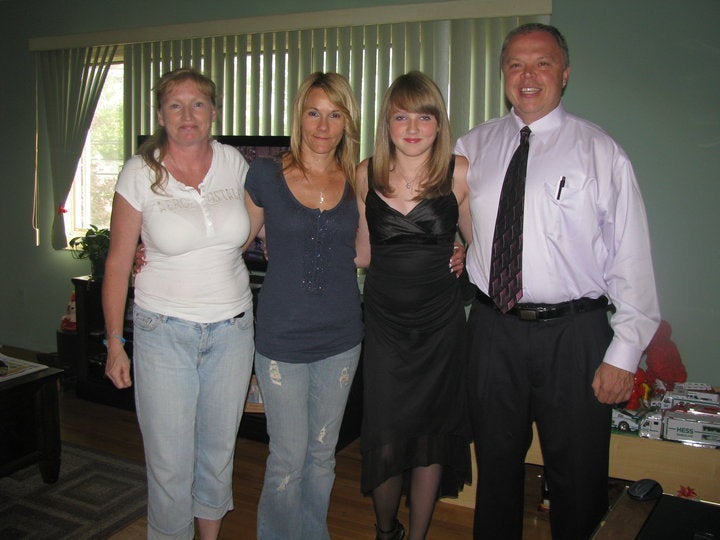 Following the tragic death Monday of 15-year old Amanda Diane Cummings, who was struck by a bus while carrying a suicide note, Amanda's family has taken to her Facebook page to condemn the bullies who may have driven her to despair.
This is to all you evil son of a bitches that picked on, talked about and threatened my baby. I HOPE YOU DIE and I HOPE YOU SUFFER.
According to the girl's uncle, Keith Cummings, Amanda had been the victim of relentless taunting by her peers who bullied her both in person and on Facebook for both a romantic relationship involving an older boy and her thin figure.
Amanda's cousin, Ashley Gilman, told The New York Times, "Kids didn't like her because she didn't follow the crowd."
The uncle says that her bullies even posted insensitive, cruel Facebook messages on Amanda's page while she was being treated and ultimately died at Staten Island University Hospital.
As accusations of cyberbullying swirled, Amanda's sister Dawn Weber posted on her Facebook page a plea for evidence:
As a sister, a mother and a human being with a beating heart that is broken, I am begging you kids, anyone with any concrete proof of bullying toward my sister, please let me know. Please. I need witnesses willing to step forward to make legal statements. Not just kids coming out of the woodwork that want to gossip. Thank you.
The family says they were not aware of the magnitude of the harassment until recently after checking Amanda's cellphone and Facebook page and discovered various threats and callous text messages from a group of girls.
An investigation has been looking into the accusations of bullying, but Principal Deirdre DeAngelis urged the public to avoid jumping to conclusions and said, "Don't believe everything you read."