In court Thursday, prosecutors said the illicit affair was sparked after Feenstra allegedly kissed the student "outside her parents' house after driving her home from school," NBC affiliate KPRC reports.
During the relationship, which lasted from 2010 to 2011, Feenstra and the student allegedly had sex numerous times at the school in the dance teacher's office, as well as at her home, according to police documents.
According to KPRC, investigators claim Feestra and the student, whose name has not been released, had sex in the dance room of the high school after a parent booster meeting one evening. Court documents said they also had sex after every football game.
Fox Houston affiliate KRIV reports that for a time, the student lived in the guest room of the house where Feenstra and her husband resided. The victim allegedly told police that she and Feenstra would have sex while her husband was away.
According to KHOU, the student said that she attempted to break off the affair after she graduated, but Feenstra, who had since resigned from Humble High School to teach at another school, began stalking her. Feeling "trapped," the student told another teacher, who alerted school administration, and, finally, the police.
"I've tried to protect my children from people like her," the victim's mother told ABC affiliate KTRK. "I was raised a Christian... I know I have to forgive her for what she did, but there's a part of me that just wants to rip her apart."
Feenstra is out of jail on $30,000 bond, but in a statement to the press, Lacy Johnson, assistant district attorney for Harris County, said that the judge has ordered additional restrictions to her bond.
"Ms. Feenstra is not to have any contact with the complaining witness in this case or any minor under the age of 17," Johnson said. "She's also not allowed to possess any device, including computers or cellphones that would access the Internet. She's not allowed access to pornography of any kind."
Before You Go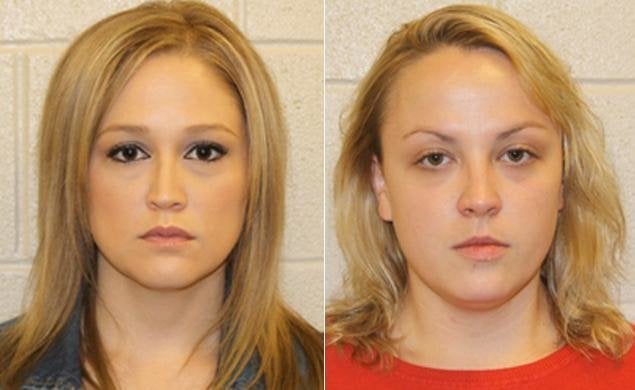 Teacher-Student Sex Abuse Cases
Popular in the Community