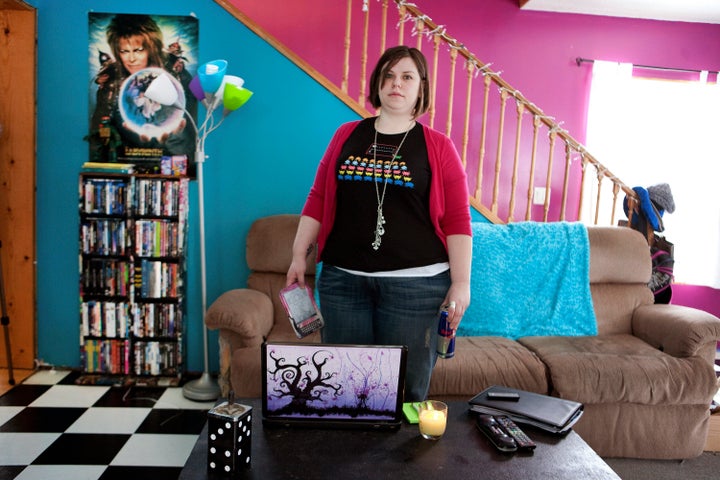 Amanda Hocking, self-published, prolific author of young adult paranormal novels, recently became the 14th writer to join the "Kindle Million Club," having sold over 1 million copies of her e-books in the Amazon.com Kindle Store.
Hocking is seen as a trailblazer and inspiration for struggling writers unable to acquire book deals with traditional publishing companies.
After Hawking sold hundreds of thousands of copies of her self-published e-books, the same New York publishing companies that had originally rejected her joined in a "heated auction" to purchase her next series, which eventually sold to St. Martin's last March for over $2 million.
Hocking explained her decision to sell her work to a traditional publisher on her blog (which itself has received 1,724,535 page views).
I want to be a writer," she said. "I do not want to spend 40 hours a week handling e-mails, formatting covers, finding editors, etc. Right now, being me is a full-time corporation.
Hocking doesn't see herself as enemy #1 of traditional publishing houses, which have brought her the work of most of her favorite writers, such as Kurt Vonnegut, J.D. Salinger, and Jane Austen. She doesn't believe her stunning success sounds the death knell of the publishing industry, either.
Ebooks will continue to gain ground, but I would say that we have at least 5-10 years before ebooks make up the majority. And all ebooks aren't self-published. Even if ebooks end up being 80% of the market, at least half of those sales will probably come from traditionally published ebooks. So publishers will still control the majority of the market.
While this may be true, Hocking's stunning Do-It-Yourself success -- which involved years of writing and countless hours marketing her work -- makes it clearer than ever that the introduction of e-readers is changing the publishing industry radically and forever.
Here's another thing I don't understand: The way people keep throwing my name around and saying publishers are 'terrified' of me and that I really showed them.
Popular in the Community