 An English mother who let her child starve to death in 2009 ordered herself a pizza hours later, a prosecutor in her trial said.
The little boy died in 2009, but was not discovered by police until 2011 at his home in Bradford, mummified in his baby clothes and still in his crib. A concerned neighbor alerted police to the residence.
Prosecutor Paul Greaney told a jury that the boy had been able to fit in clothes intended for a baby aged 6 to 9 months because his growth was stunted.
"It had been stunted because he was malnourished over a lengthy period and that state of affairs resulted in his death," Greaney said. "In short, he starved to death."
Greaney added that Hutton continued to collect child benefit payments long after his death.
Khan said the authorities allowed his son to "disappear" by failing to check claims that the boy was living hundreds of miles away.
He told the Daily Mail in 2011: 'If the police and social services had listened to me then my son would be alive today.'
In a police interview, Hutton said her child had become particularly sick in December, 2009. The mother went to a supermarket to consult a pharmacist, but by the time she returned home the child was "near to death," Greaney told jurors.
"She made no call for assistance - for a doctor or an ambulance," Greaney said. "What did she do? Within hours she was ordering a pizza. So, no call for assistance but a call, or even calls, for pizza."
When officers entered the room where the child's cot was kept, Greaney said, the officers were faced with "conditions of squalor."
"Within that cot, beneath other items, [an officer] found the mummified corpse of a child," he said.
Related
Before You Go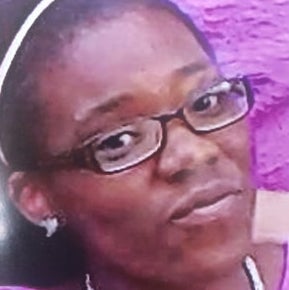 Missing Children
Popular in the Community