CCTV footage released by an Italian investigative TV show casts doubt over Amanda Knox's alibi in the case of the murder of her roommate Meredith Kercher.
The Italian investigative program Quarto Grado released a video appearing to show a woman resembling Amanda Knox walking through a car park near the roommates' home in the Italian town of Perugia. The footage is timestamped 20:53 on November 1, 2007, the night of Meredith Kercher's murder.
According to The Independent, Quarto Grado claimed the jeans and long coat the woman in the video is wearing are similar to those worn by Knox in the aftermath of Kercher's death. The investigative show also said it found similarities between the woman's walk and the way Knox is seen walking in public footage.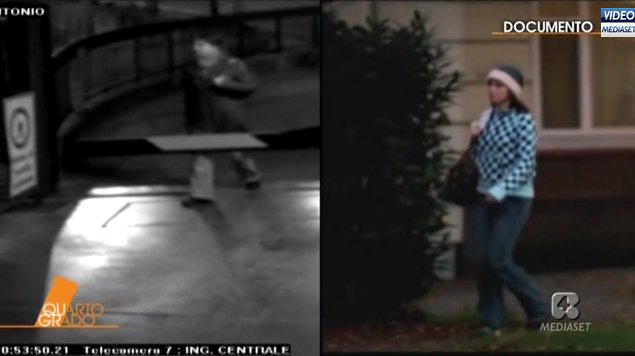 (Screenshot from Quarto Grado)
If it would be confirmed that the woman in the video is Knox, the footage would cast severe doubt on Knox's alibi for the night of the murder. The American student said she spent the evening at the home of her then-boyfriend Raffaele Sollecito.
Knox and Sollecito were found guilty of Kercher's murder in 2009, and spent four years in an Italian jail before their verdict was overturned and Knox returned to the U.S.
But in January, an Italian court reinstated their guilty verdicts and Knox now faces 28 ½ years in Italian prison. She has vowed to fight extradition to Italy if the verdict is upheld in the next appeal.
According to Quarto Gardo, the same CCTV camera appears to have captured Kercher walking through the car park just a few minutes earlier. Rudy Guede, who was convicted separately of Kercher's killing and is serving 16 years in jail also appears to have been filmed.
"If the prosecution shows someone like Amanda Knox walking away from the crime scene it's not helpful," Barbie Latza Nadeau told the newspaper. "For the defense, if there is a video of her anywhere near the house it's not helpful to them because her alibi is that she was at Raffaele's house."
CLARIFICATION: Language regarding Knox's alibi has been amended to reflect that she maintained in court that she was at Sollecito's apartment, although contradictory statements emerged from her interrogation that were later ruled inadmissible.
Related
Before You Go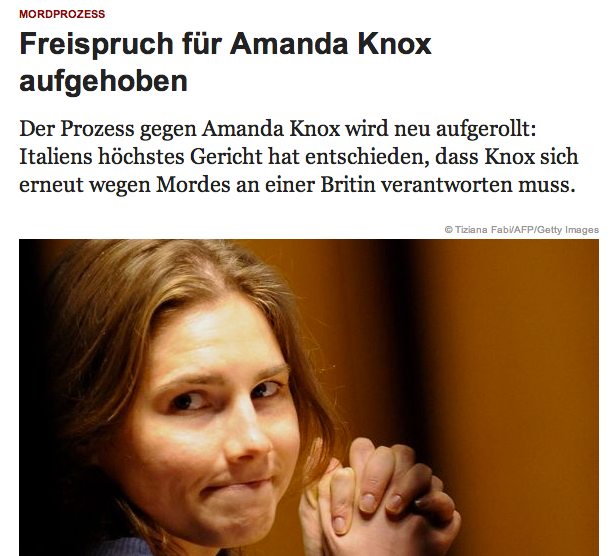 World Media Reacts To Amanda Knox Retrial
Popular in the Community