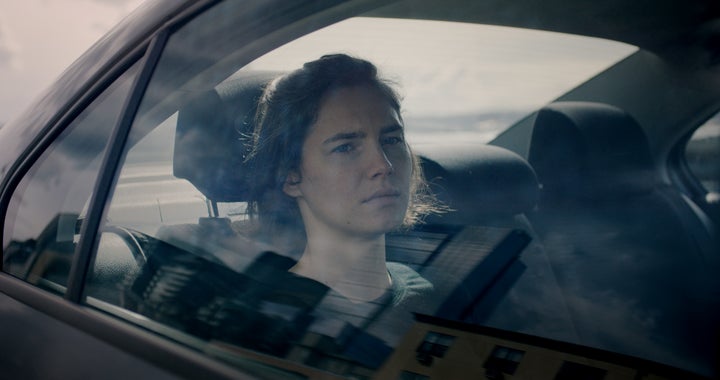 The Toronto International Film Festival starts the prestige of Oscar season, and as this year's lineup continues to pour in, Netflix has joined the crop of studios that will introduce their films at September's festival. The streaming service announced four original documentaries, all of which will premiere on Netflix before the year's end.
The documentaries' subjects are Amanda Knox, mythical volcanoes, ivory trafficking and rescue workers in war-torn Syria and Turkey.
The quartet of films, announced Tuesday in a press release, does not mark Netflix's first festival bow. The service's inaugural feature, "Beasts of No Nation," premiered at last year's Venice and Toronto film festivals before arriving on Netflix in October. Because of the simultaneous Netflix launch, most theaters refused to play the movie. No matter: Netflix is going all-in on the originals front. In addition to other titles, the company also recently acquired "Selma" director Ava DuVernay's race documentary, "The 13th," which premieres at the New York Film Festival days before launching on Netflix and opening in select theaters.
Below are the four titles that will premiere at Toronto next month, along with the descriptions from Netflix's press release.
"AMANDA KNOX" (Netflix Launch: Sept. 30)
Was she a cold-blooded psychopath who brutally murdered her roommate or a naive student abroad trapped in an endless nightmare? In the Netflix Original Documentary "Amanda Knox," directors Rod Blackhurst (Tribeca Audience Award–winner "Here Alone") and Brian McGinn (IDA Award–winner "Chef's Table") and producer Mette Heide (Peabody Award–winner "India's Daughter") explore the notorious case that made headlines around the world.
"INTO THE INFERNO" (Netflix Launch: Oct. 28)
Werner Herzog and volcanologist Clive Oppenheimer embark upon a global journey exploring some of the world's most mythical volcanoes in Indonesia, Ethiopia, Iceland and North Korea. Speaking with scientists and indigenous peoples alike, they seek to understand the complex and deeply rooted relationship between mankind and one of nature's greatest wonders. Produced by Werner Herzog Film and Spring Films, "Into the Inferno" artfully blends reportage, history and philosophy into a riveting cinematic experience.
"THE IVORY GAME" (Netflix Launch: Nov. 4)
"The Ivory Game" is an epic documentary feature that goes undercover into the dark and sinister underbelly of ivory trafficking. Award-winning director Richard Ladkani and Academy Award®–nominated director Kief Davidson filmed undercover for 16 months with a crack team of intelligence operatives, undercover activists, passionate frontline rangers and tough-as-nails conservationists, to infiltrate the corrupt global network of ivory trafficking. A production from Terra Mater Film Studios and Vulcan Productions, the film follows poachers in pursuit of the 'white gold' of ivory. Time is running out for the African elephants, dangerously nearing closer and closer to extinction.
"THE WHITE HELMETS" (Netflix Launch: Sept. 16)
A Netflix original short documentary, set in Aleppo, Syria and Turkey in early 2016. As the violence intensifies, "The White Helmets" follows three volunteer rescue workers as they put everything on the line to save civilians affected by the war, all the while wracked with worry about the safety of their own loved ones. Moving and inspiring, "The White Helmets" (directed by Academy Award®–nominated director Orlando von Einsiedel and producer Joanna Natasegara) is both a snapshot of the harrowing realities of life for ordinary Syrians who remain in the country, and a humbling portrait of the power of the human spirit.
Before You Go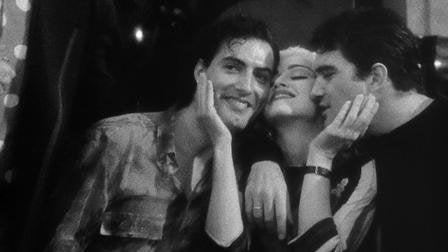 14 Music Documentaries Worth A Watch
Popular in the Community