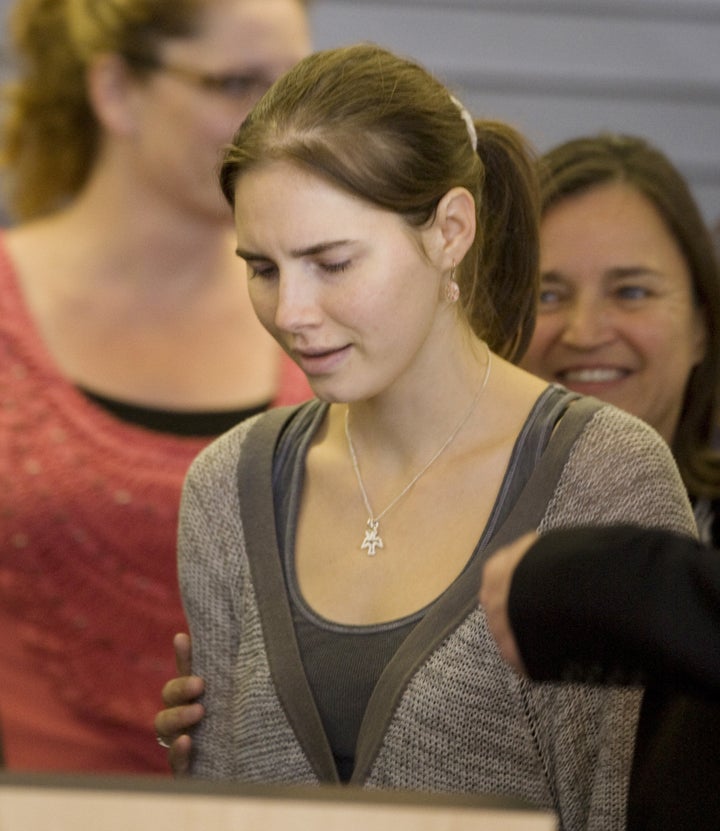 Network producers have reportedly resorted to babysitting Amanda Knox's half-sisters in an attempt to score exclusive interviews with now-freed American exchange student, according to the New York Post.
An industry source told the paper that Knox's father did not want to leave his 13- and 16-year-old daughters alone at their residence in Italy, and allowed Elizabeth Vargas' producer to look after the girls while he was in court. Producer Nikki Battiste reportedly took the girls shopping and to cafes, earning the nickname "the baby sitter" from rival networks. Another source said that CBS and NBC producers also offered their help to the family.
An ABC spokesperson had no comment for the Post, while NBC and CBS have vociferously denied these charges. An NBC spokesperson said no one from NBC News has ever offered baby-sitting services or hotel rooms to Amanda Knox's family, while a CBS representative said that the network never provided them with hotel rooms.
UPDATE: Knox's father, Curt Knox, sent a letter to the New York Post, strongly refuting the Post's story. He said that, while an ABC producer provided his children with a room to stay in, "at no point in time did Ms. Battiste stay in the room and babysit my younger children." Knox also said that a CBS producer allowed his daughters to stay in her room at one point during a court hearing, and that an NBC producer offered to let them stay in her room as well. This admission still raised eyebrows, with a media ethicist telling the Associated Press that the producers should not have made the offers.
Read the full letter here.
Popular in the Community