Amanda Knox, once accused of murder in an infamous trial that unfolded in Italy nearly a decade ago, says that Michelle Carter needs help and sympathy, not a prison sentence.
Carter, 20, was sentenced in Taunton, Massachusetts, on Thursday to 2½ years in prison for coercing her boyfriend, 18-year-old Conrad Roy, to kill himself in 2014. Carter was 17 when Roy died.
Shortly after sentencing, the Los Angeles Times published an op-ed by Knox denouncing Carter's involuntary manslaughter charges and sentencing. Knox related the trial's publicity to her own experience as the world's femme fatale.
"It's hard to feel sympathy for Carter, who was wrong to instruct Roy over the phone to get back into the truck in which he was poisoning himself with carbon monoxide," Knox wrote in the Times. "But involuntary manslaughter?"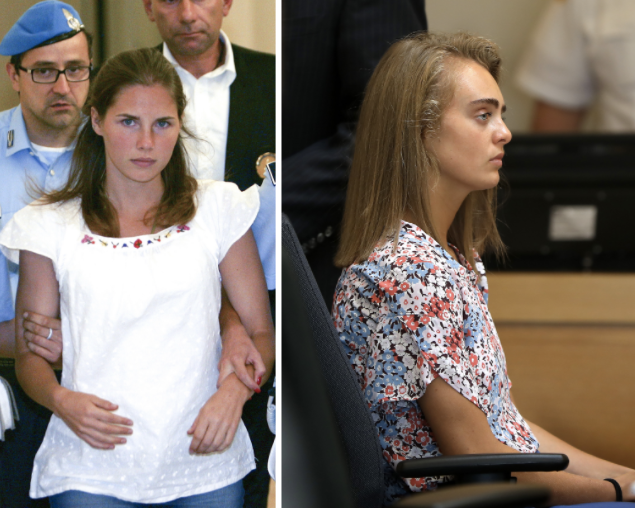 Like Carter, Knox was under a similar spotlight throughout the late 2000s when she was convicted and sentenced in the murder of her British roommate, a fellow exchange student whom she lived with in Italy. And, like Carter, prosecutors painted Knox as a ruthless villain, which was reflected in tabloids across the globe: While Carter was cast as an attention-seeking girlfriend with no remorse, Knox was cast as a sex-crazed killer.
Knox spent four years in an Italian prison before she was acquitted and released back to the U.S. Speculation on Knox's innocence and guilt was revived in 2016 after Netflix released a documentary detailing her trial.
Drawing from her experience as a young woman publicly accused of murder, Knox claimed that Carter was being used as a scapegoat for her boyfriend's death.
"Carter may not be innocent in a moral or philosophical sense, but she was wrongfully convicted," Knox said, arguing that Roy was responsible for his own death.
"We naturally want to blame someone for the murder, but we're reluctant to further condemn the victim. This emotional paradox makes it hard for us to find closure," Knox wrote. "But with Roy's suicide, we have, in the person of Carter, another party to hold responsible."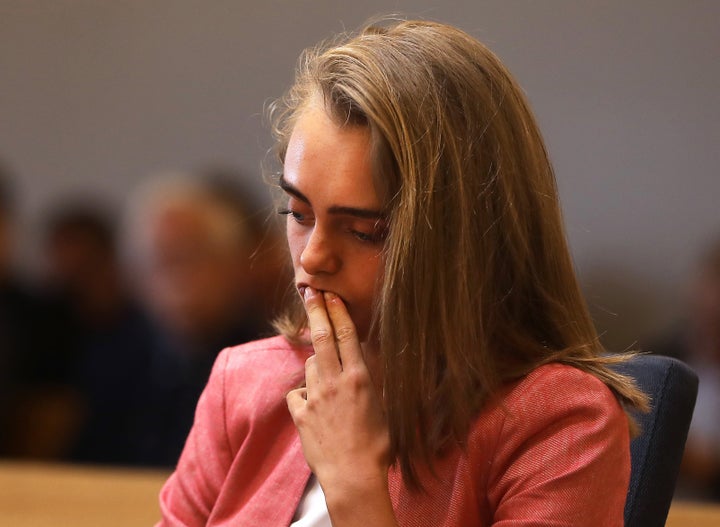 In 2014, Carter sent Roy, her long-distance online boyfriend, a series of text messages encouraging him to follow through with his plan to kill himself. In her messages, revealed in court documents, Carter told Roy, "You have to just do it," and, "Tonight is the night. It's now or never." She also expressed frustration when Roy appeared to back out.
"But I bet you're gonna be like 'oh, it didn't work because I didn't tape the tube right or something like that,'" she texted Roy. "I bet you're gonna say an excuse like that...you seem to always have an excuse."
Carter even researched ways to vent carbon monoxide into his truck and, if that failed, she suggested, "Try the bag or hanging."
Roy was found dead inside his truck at a parking on July 13, 2014. He died of carbon monoxide poisoning. Court documents revealed that, after Roy's death, Carter had texted a friend saying she told Roy to get back into his truck after he left the vehicle and said he was scared that the carbon monoxide method was working.
Defense attorneys argued that Carter, like Roy, was emotionally vulnerable and unable to take control of her actions because of prescribed psychiatric medication she was taking at the time.
In her op-ed in the Times, Knox said she was disgusted to see Carter portrayed as a "cold and calculated" killer, much like she was in 2007. Knox pointed out that Carter had initially encouraged Roy to seek professional help for his suicidal ideation, but she said it was Roy who made the mistake of confiding in Carter, who Knox said is "another troubled adolescent."
"When I was on trial for murder in Italy, the media tried to paint me as a 'femme fatale,'" Knox wrote. "So it was with a sickening sense of déjà vu that I watched the prosecution attempt the same trick with Carter."
Knox said that vilifying Carter does little to prevent the mental health issues that are relevant to Roy's death and Carter's trial, adding that it encourages Carter to practice more self-harm.
"I should know," Knox wrote, detailing her own thoughts of suicide during her trials in Italy.
"Conrad Roy III needed our sympathy and our help and didn't get it in time," she added. "Michelle Carter deserves the same sympathy and help now."
Read Knox's full op-ed in the Los Angeles Times here.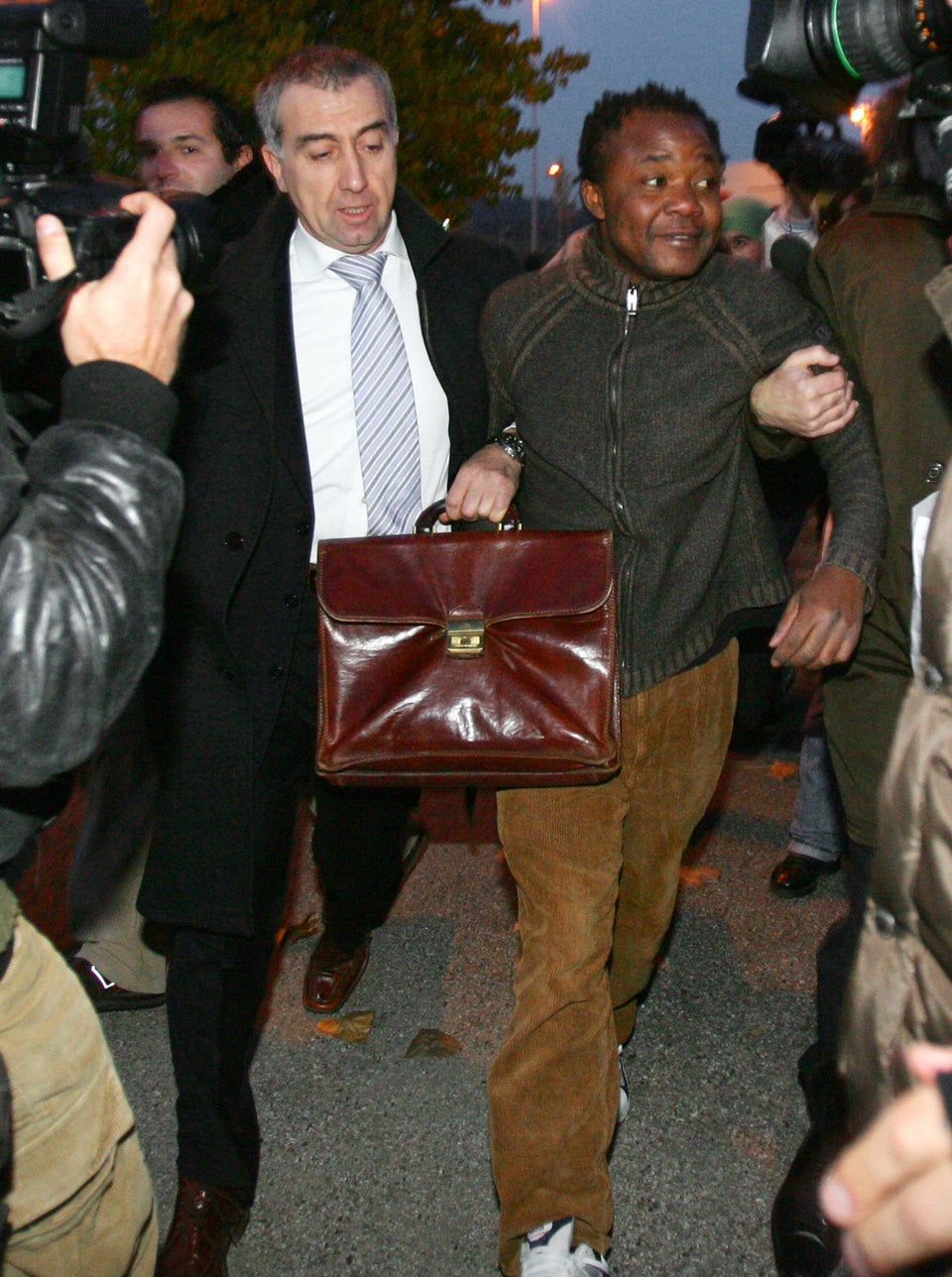 Amanda Knox Timeline
Popular in the Community