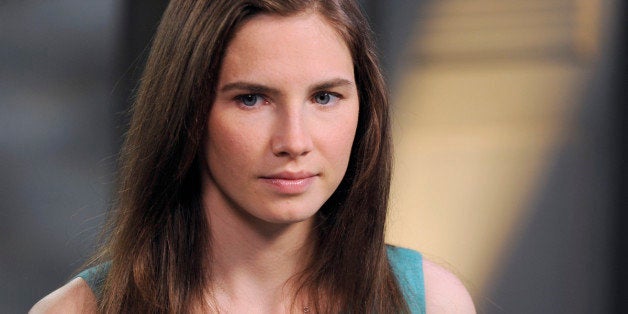 Italy's highest court on Friday overturned the guilty verdicts against Amanda Knox and her former boyfriend Raffaele Sollecito in the 2007 murder of British student Meredith Kercher.
The court acquitted Knox and Sollecito in the murder of Meredith Kercher, a 21-year-old exchange student who was found dead in the home she shared with Knox and two other roommates in the Italian city of Perugia.
In November 2007, Meredith Kercher was discovered stabbed in the neck on her bed in the Perugia apartment. Investigators alleged that Knox, then 20 years old, and Sollecito killed Kerchner along with Rudy Guede, an Ivory Coast national raised in Perugia. Knox and Sollecito have always maintained their innocence.
This is the second time Italy's highest court has looked at the case, and the verdict ends a long series of legal twists and turns. The Supreme Court declined to order another trial, making the verdict the final ruling in the case. The Associated Press reported that the judge's reasoning will be released within 90 days.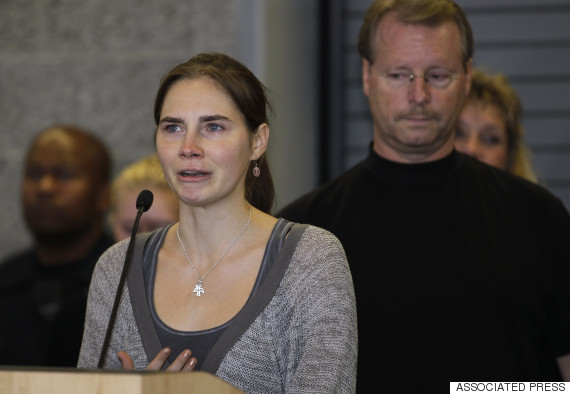 Amanda Knox talks to reporters as her father, Curt Knox, right, stands behind her Tuesday, Oct. 4, 2011, in Seattle. (AP Photo/Ted S. Warren)
The case first went to trial in 2009, when a court in Perugia found Knox and Sollecito guilty of Kercher's murder. An appellate court overturned their convictions in 2011, clearing the way for the American student to return to the United States after having spent four years in an Italian prison.
However, Italy's Court of Cassation threw out the acquittals in 2013. Knox and Sollecito were again found guilty of the murder in 2014 by a Florence appeals court. Knox was sentenced to 28 1/2 years in prison, and Sollecito received 25 years.
Guede was convicted of the murder in 2008 during a fast-track trial and is serving a 16-year sentence. Sollecito remains in Italy and attended the court hearing on Friday.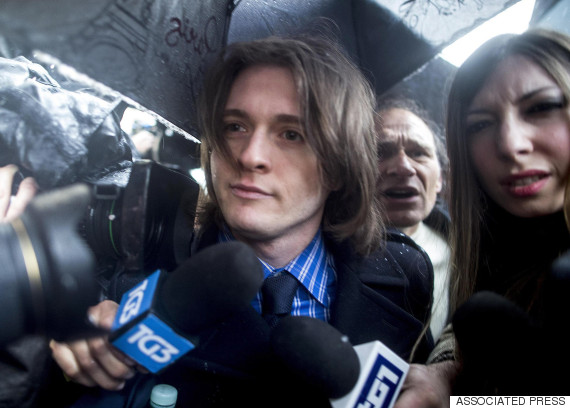 Raffaele Sollecito is flanked by his girlfriend, Greta Menegaldo, right, as he arrives at Italy's highest court building, in Rome, Wednesday, March 25, 2015. (AP Photo/Massimo Percossi, Ansa)
Knox returned to her hometown of Seattle in 2011 and has no plans to return to Italy.
Knox's Seattle-based spokesman, David Marriott, told Reuters after the verdict that the decision was "unexpected."
Speaking outside her mother's Seattle home, Knox addressed the media Friday night, saying, "I am so grateful to have my life back." "I'm still absorbing the present moment, which is full of joy," Knox said through tears.
"Meredith was my friend," she said, joined by her family members. "She deserved so much in this life."
Before You Go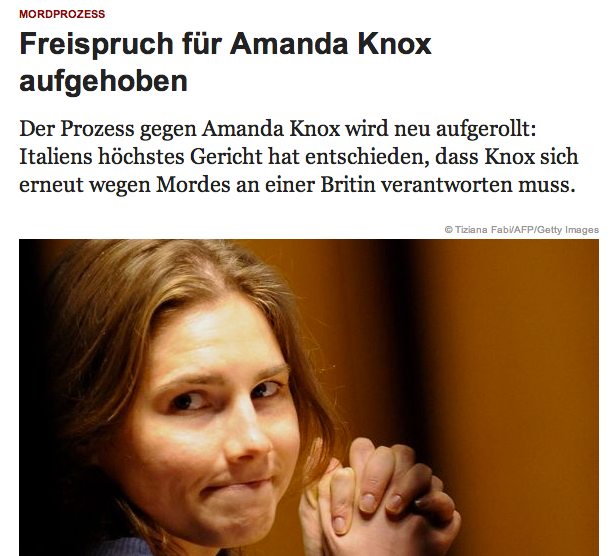 World Media Reacts To Amanda Knox Retrial
Popular in the Community