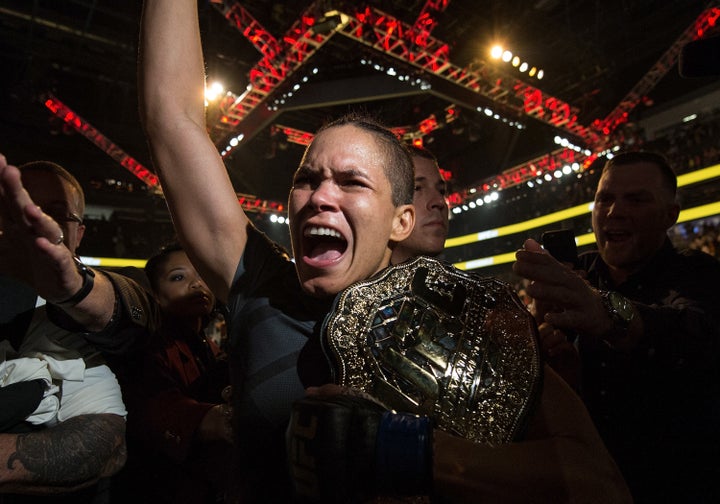 With a win over Miesha Tate at UFC 200 on Saturday, Amanda Nunes earned the right to hoist up the championship belt, needing only 3 minutes and 16 seconds to take down the former No. 1 fighter.
But with this weekend's victory, Nunes entered the record books for something far more important than the power behind her punches or the speed of her steps. With this first-round victory, she became the UFC's first openly gay champion.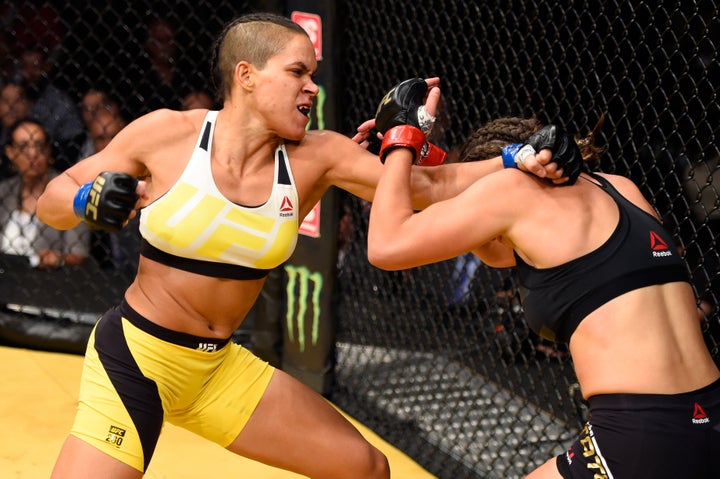 "This is amazing," Nunes said. "I am so happy in my life … Next will be whatever, whoever, they decide to put against me. I am going to enjoy being champion."
Nunes' longtime partner ― and a fellow UFC fighter ― Nina Ansaroff echoed her words, emphasizing that the domino effects of Nunes' feat go well beyond their own personal, private lives.
"It is huge," Ansaroff told USA Today. "Not so much for us or the fact we are trying to get recognition as a gay couple, but for the human race as it is. People are people. They could be your neighbor, or your next UFC champion. Treat everybody the same."
Another important step forward. Congratulations to the UFC's latest champion.
Before You Go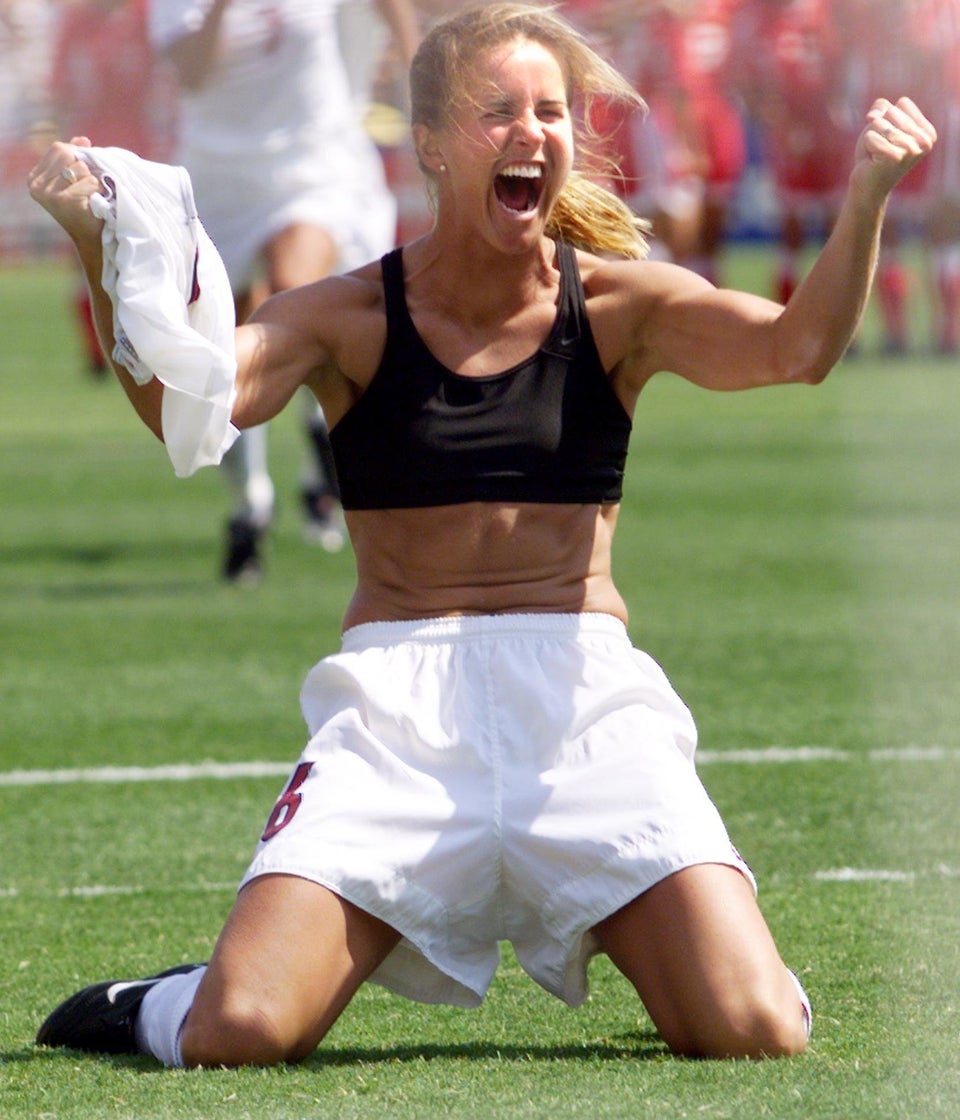 Iconic Sports Photos