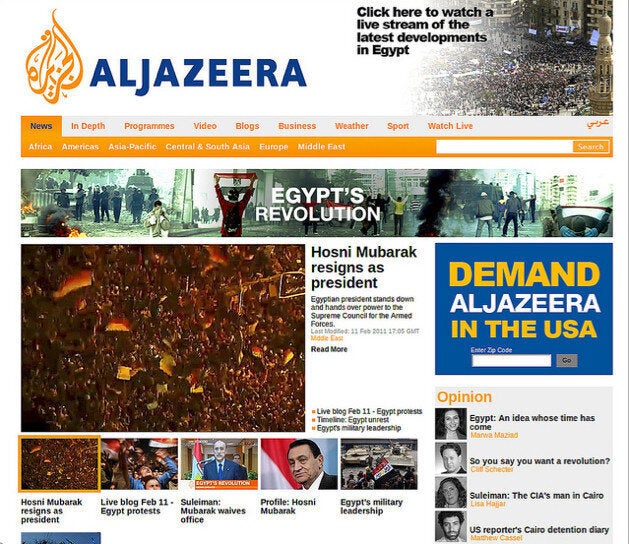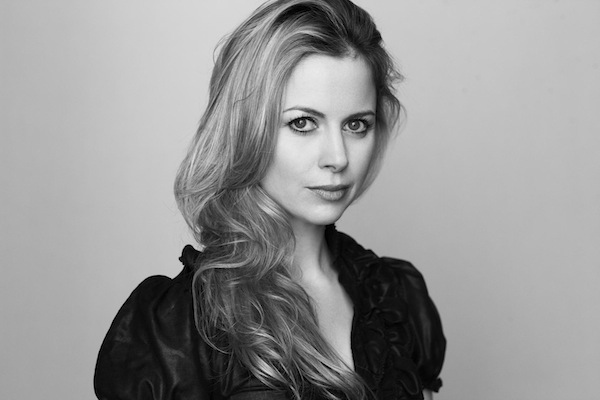 "When you shoot an arrow of truth, dip its point in honey" -- Arab Proverb
On August 1st, Doha-based news network Al Jazeera English started broadcasting in NYC, via Time Warner Cable. With its eye on further expansion throughout the US and its reporting feet still deeply planted on their live online streaming site, AJE appears slated to become the source for world news.
During my travels in the Arab world, I always hoped the journeys would time out just right with an episode of my favorite entertainment show on AJE: The Fabulous Picture Show hosted and produced by Amanda Palmer. Palmer, with her grace and professional strength, could cinematically unite the Arab and Western worlds but also bring to the forefront important international films that may never get a chance to be seen otherwise.
On the latest episode of the FPS, now airing on AJE, Palmer spoke to Israeli filmmakers Tomer and Barak Heymann about Tomer's personal documentary titled The Queen Has No Crown, interviewed visionary French director Luc Besson and introduced audiences to Swedish filmmaker Göran Olsson's Black Power Mixtape 1967-1975, a documentary particularly interesting in light of the recent people-power movements of the Middle East.
I sat down with Palmer last May, at the exclusive Greenwich Hotel in Tribeca. She was in town for the Tribeca Film Festival, in her role as executive director of the Doha Film Institute, which hosts the DTFF in cultural partnership with Tribeca. In the lobby of the Greenwich, rock stars and movie icons came and went, while Harvey Weinstein sat nearby on his cell phone, undoubtedly closing the next movie deal.
Face to face, Palmer is understatedly glamourous and refreshingly unaffected by it. When complimented on her elegance during DTFF 2010, she gently dismissed it "I'm not good at compliments. And Doha, that was totally up to somebody else. I thought I looked a bit too silly sometimes." Of course, this Australian beauty who would give any Hollywood star a run for her money looked anything but silly on those red carpets, in her floor-length gowns, beautiful blond hair and glowing smile.
At the Greenwich Hotel, Palmer also appeared right at home, framed by the paintings of Robert De Niro Sr. hanging all around us and lit by the glow of a working fireplace. Early thirties perhaps, but upbringing prevented me from confirming, and I was glad when she later confessed "working in the Middle East, it's been so liberating not to walk into a room and have someone ask how old I am, a very Western thing to do."
Palmer may be pretty and petite, but she is all executive strength and business acumen when it comes to her work. She pointed out her favorite mantra "don't mistake my politeness of weakness" and confessed that, particularly for a woman, "the greatest career is one you've earned."
While working in the Middle East may have its challenges for Palmer -- she prefers to call them "opportunities" -- she finds them no less and no more than anywhere else in the world. She added "men may not want to hear this, but working is challenging for women in every environment. We have to learn dynamics that are traditionally male-dominated."
Unlike the other film institutions in the Region, DFI plays up Palmer's "westernness" and her ability to successfully navigate the two worlds, something that has been her trademark throughout her professional life. After studying film, journalism and drama in Sydney, Palmer began her career at Network Seven Australia, became a European foreign correspondent before moving on to international reporting at CNN, the Associated Press TV Network and finally Al Jazeera English.
It was while at AJE that Palmer became acquainted with H.E. Sheikha Al Mayassa bint Hamad bin Khalifa Al-Thani, an association that would forever change the landscape of filmmaking within MENA. Palmer reflected "I've always looked back and for her to empower me to start this organization and as a non-Arab to entrust so much to me, I want to teach other women to mentor, mentor, mentor."
In paying it forward Palmer has chosen other young, vibrant personalities like Palestinian director Scandar Copti, Lebanese filmmaker Chadi Zeneddine and film promoter Hania Mroue to join her in building an Arab film scene which, as she pointed out "is not just films from the Diaspora, but authentic Arab cinema, from filmmakers living in the region who are telling very different stories, maybe of even greater importance at this moment."
While the Doha Film Institute may be a cinematic newcomer (it was officially launched in 2010 during the Cannes Film Festival) the Doha Tribeca Film Festival, in its third edition this coming October, has quickly established itself as one of the most influential and well attended film events in the region. And Palmer herself conscientiously and persistently represents DFI to the rest of the world, whether it's in NYC or at this year's Cannes, where Caramel filmmaker Nadine Labaki's latest Where Do We Go Now? (Wo Hallah La Wen?) -- also funded by DFI -- was premiered.
Palmer now lives in Doha because "one of the most important things for me was not to be sitting back in my office in London but to be a part of DFI, live in this culture and be part of this change." Perhaps influenced by her experience, having met and been impressed by "people who do really interesting things in life and it's simple as they got on a plane and went were life took them."
Her move has been rewarded with a blossoming film scene in Qatar. One which this year will yield the first international blockbuster co-produced by the Institute and shot exclusively in the Middle East and North Africa. The opening night gala of this year's Doha Tribeca Film Festival will feature the spectacle of Black Gold (Al Zahab El Aswad), the brainchild of Tunisian producer Tarak Ben Ammar, directed by Jean-Jacques Annaud and starring Antonio Banderas, Freida Pinto along with an enviable cast of coveted Arab actors.
Journalism has been a great guardian to Palmer, she admits, because "it taught me to go into places and start from a position of respect." Traveling worldwide, she learned through her work to "observe, listen, talk, respect" which is a tactic she still uses at DFI today. "This Region changes too quickly, there are so many voices to consider and building a film culture does not belong to only one person, but to the collective voice, the community."
As we said our goodbyes in NYC, Palmer gushed, in all her soft-spoken grace "I love living in the Middle East! It's beautiful, truly beautiful and there is an energy and a spirit here that is unequaled."
Photo by ©Brigitte Lacombe, courtesy of Doha Film Institute.
Calling all HuffPost superfans!
Sign up for membership to become a founding member and help shape HuffPost's next chapter