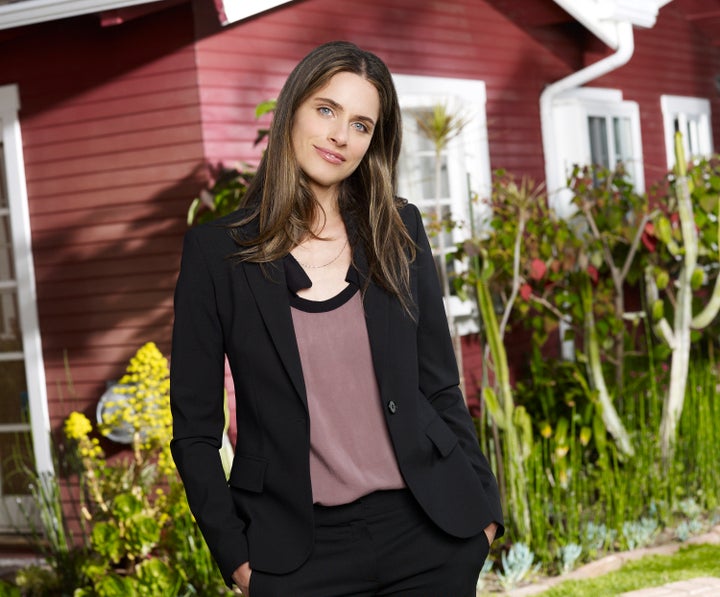 Though you wouldn't know it from NBC's odd scheduling of "Bent" (they're airing all six episodes in just three weeks, with back-to-back episodes on Wednesday nights starting Wed., Mar. 21, 9 and 9:30 p.m. ET) and sad lack of promotion (I've seen two billboards in L.A., and both went up this week), the new comedy offering is one of their strongest.
"Bent" stars Amanda Peet as Alex, the good girl and a busy working single mom, and David Walton as Pete, the bad boy with charm who becomes her contractor. They're practically living under the same roof -- along with Alex's daughter Charlie (Joey King), sister Screwsie (Margo Harshman), Pete's dad Walt (Jeffrey Tambor) and his ragtag crew (including JB Smoove and Jesse Plemons) -- and there's instant chemistry.
"I'm so glad!," Peet said when I told her I love the show, before launching into her own reasons for returning to TV, naming the costar that she can't stop laughing at and talking about her most "cringe-y" moment in the show's first season. She also talked about old "Studio 60 on the Sunset Strip" pals, her own must-see TV and how her executive producer husband has become like her druglord, feeding her bits of his hit HBO series "Game of Thrones," which she says she's "like a coke addict for."
You've got two little ones at home and I know that keeps you busy, beyond making movies. What made you decide to return to TV? Why this show?
Well, I loved the script, and I thought Tad [Quill, the creator]'s writing was great, and I felt like he was going to do something a little bit different. I thought that the feeling of the show was really charming, and I didn't feel like I was reading anything like that. So basically, I had several conversations with him about being able to take my kid to school sometimes, and he was very sweet about that.
It's very charming, with a twist. It has heart, but not at the expense of a faster pace with some risque humor.
I'm so glad that you think so, too. Tad's quite good at the witty repartee, I think.
How are you "pitching" this show to people who ask?
What? That's a lot of pressure! OK ... look ... it's about a Type-A single mom, who's a lawyer, who begrudgingly falls for her contractor who's a motorcycle-riding, pot-smoking good-for-nothing. And it's very sexy and romantic.
It's a lot about getting Alex to shake things up a bit. What's the most un-Alex thing that Alex does in this first season?
Letting myself go and almost kissing him. Then, towards the end, I'm embarrassingly jealous, and embarrassingly overt in my jealousy, when he starts dating someone else. It's really cringe-y, but it's really fun to play.
You're playing a single working mom and a sister, but you've also got the romance element. What's most fun for you to play?
Definitely the love triangle is really, really fun, with Matt Letscher and David Walton -- I couldn't be more honored to be stuck in the middle between those two men. [Laughs.] And then there's Jeffrey Tambor, and the only problem with Jeffrey Tambor is I can't keep a straight face when I have a scene with him. It's a little bit of a problem. It's a great, great character for him, and I just hope we get a chance to explore more.
The love triangle was sort of a last-minute addition to the show after the original pilot was shot. Do you think it'll make viewers a little torn about who Alex should be with? And do you think she should be with Pete?
That's the way Alex feels ... you want them to get together, but you recognize how ill-suited they are for one another. That's a pretty big rift between their lifestyles, and that's sort of what Tad was going for -- this incredible attraction that is simmering even though there's this sort of contentious vibe between them.
Matt Letscher was one of the additions after the original pilot was shot, and JB Smoove was another. Do you think those changes helped the show?
I think probably, yeah. I mean, JB and Jesse [Plemons] ... we hit the jackpot. I hope NBC is going to give us a chance to grow. But it's tough out there -- it's competitive.
It is! And when I think back to your last regular TV role on "Studio 60" ... I think almost all of the "Studio 60" stars are finally back on television.
[Laughs.] You're right!
I love that. OK, so when you're not working on TV, what are you watching on TV?
"It's Always Sunny in Philadelphia." Every night. "New Adventures of Old Christine." Almost every night.
Aww, Julia Louis-Dreyfus has a new show too, but I miss that show ...
When you see "Veep," you won't miss it anymore. You'll just be so excited to see her again. So f---ing brilliant, you're gonna freak out.
I'm jealous you've seen it. Another show I'm guessing you've seen bits of already: "Game of Thrones," Season 2. Obviously your husband [executive producer David Benioff] is busy with that, but it must be on your "watch" list too, right?
Well, that goes without saying! I'm like a coke addict for "Game of Thrones." He's like my druglord -- when he brings home dailies, I'm like shaking in the corner.
Were you a fan of the books before he got involved with the show?
No! I was like, "I'm not gonna read those books! Gimme something about sex and marriage and relationships -- what do I want to watch this thing about dragons for?" [Laughs.] And then cut to me becoming like a coke fiend.
"Bent" premieres Wed., Mar. 1 with back-to-back episodes at 9 p.m. and 9:30 p.m. ET on NBC.
See the fates of all your favorite shows here: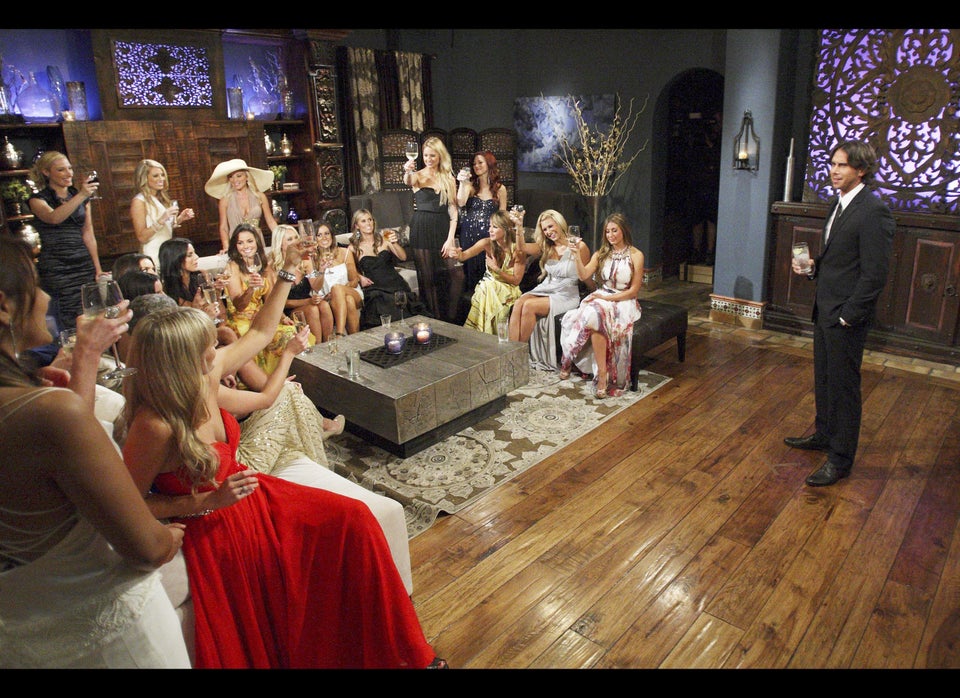 2012 Renewal Index: Canceled, Safe and on the Bubble Shows