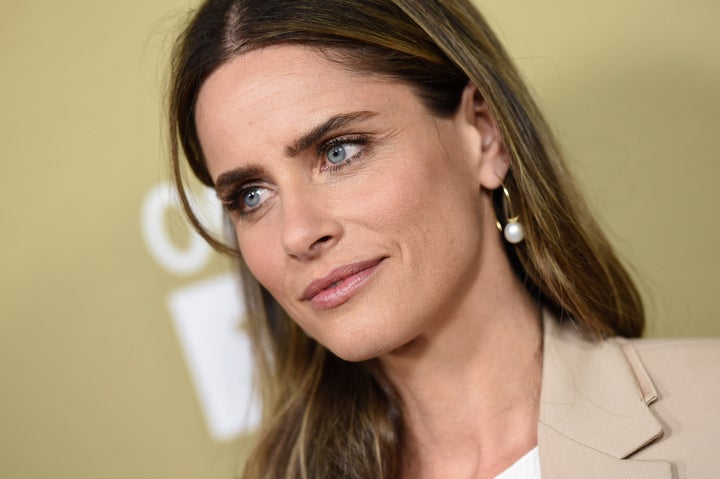 All men must listen to their wives.
(Warning! "Game of Thrones" spoilers! Seriously though, if this is still a spoiler, what are you doing with your life?)
Peet says she finds it "hard to believe that [David] and D.B. Weiss could be so cynical" and continues to threaten her marriage unless Jon Snow returns. (Keep it up for the "Game of Thrones" fans, Amanda!)
In addition to clearly having her priorities straight, Peet just released her first children's book, Dear Santa, Love, Rachel Rosenstein, which is a humorous look at a young Jewish girl's attempt to celebrate Christmas. Peet created the book along with writing partner Andrea Troyer and is donating a portion of its sales to the peace building youth organization Seeds of Peace. The actress describes it as a fun story for all the Jews out there with an "inferiority complex about Christmas."
She opened up to The Huffington Post about her new book, some of her past roles and even her latest attempt to ensure Jon Snow returns.
"Game of Thrones" has a lot of theories, but my theory about this book is that you're actually Rachel Rosenstein.
[Laugh] I'm not because I had Christmas growing up. Yeah, David didn't have Christmas, but I did.
So you don't celebrate Christmas anymore then?
Just Hanukkah, Rosh Hashanah, Passover -- we do all the big ones. I'm trying to become what Grammie Hall would call a real Jew.
Do you think Jon Snow is coming back?
I've asked for physical evidence that he's there, and that not only is he there, this is what I asked [David] for: I was like, "I will not divorce you. All I need is physical evidence that he's there, that he has dialogue and he's not just lying on a funeral pyre, and then I will stay married to you," and he just had a horrifying poker face. I don't know if I love him anymore.
Wow, so the marriage is still in jeopardy?
I feel still betrayed. I feel still betrayed as a fan and as a wife.
[Laugh] Awesome. I'm such a big "Game of Thrones" fan.
I'm so glad. I mean, I'm not glad anymore. He doesn't deserve you, frankly.
You were in one of the greatest "Seinfeld" episodes ever, "Summer of George." What's it like looking back on that?
I remember Jerry giving me notes about how to be more funny, which basically was probably just like, "Be quiet and don't do anything, you idiot. Let me be funny." I just remember being so intimidated and terrified. It was one of my first jobs. I went straight from acting class to "Seinfeld," so I'm sure I gave my character a backstory and all this stuff, and Jerry was probably like, "Can you just do the line and hurry it up?"
Another amazing thing you did was "Saving Silverman." Do you really think everyone has a one and only someone?
Um, I think probably, and sadly I'm gonna divorce mine.
Dear Santa, Love, Rachel Rosenstein is in stores now.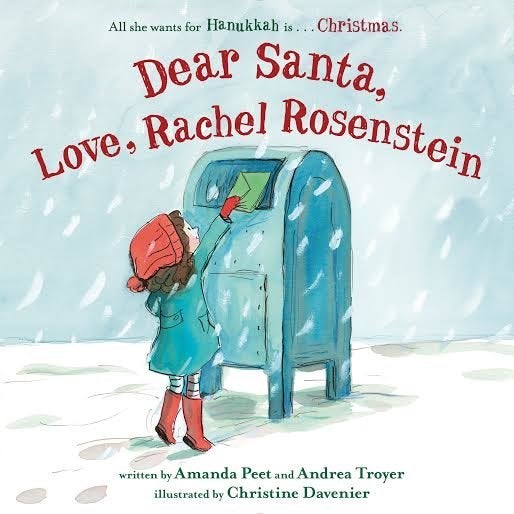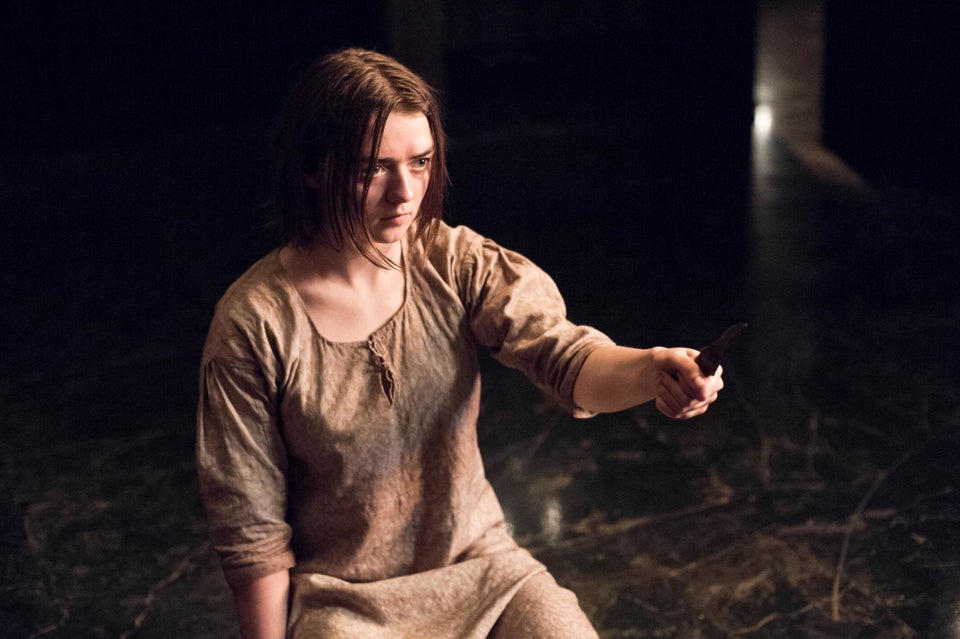 For a constant stream of entertainment news and discussion, follow HuffPost Entertainment on Viber.