President Barack Obama is poised to nominate Amanda Renteria, a former Senate staffer, to replace Gary Gensler atop the main U.S. derivatives regulator amid an intensifying fight between Gensler and the world's major banks and regulators over cross-border transactions.
If Renteria is confirmed to lead the Commodity Futures Trading Commission, the former chief of staff to Senate Agriculture Committee Chairwoman Debbie Stabenow (D-Mich.) would become the first minority and Latina to lead a member agency of the Financial Stability Oversight Council during the Obama era.
Renteria's nomination may be announced as early as this week, according to administration officials, CFTC personnel, industry executives and congressional aides. Amy Brundage, White House spokeswoman, declined to comment on personnel matters. Gensler declined to comment. Renteria did not respond to requests for comment.
Renteria has little experience in financial regulation. Congressional aides who worked on the 2010 overhaul of financial rules known as Dodd-Frank said she played a bit role in formulating the law. Most of her career has been focused on public service, except for a few years when Renteria worked at Goldman Sachs after graduating from Stanford University.
Renteria's elevation would end Gensler's tenure as the nation's top derivatives overseer. A former Goldman Sachs executive who was viewed skeptically by some liberal lawmakers when he was first nominated in 2009, Gensler has become perhaps Wall Street's leading foe as he has sought to curb risk and expand transparency and competition in the previously opaque market for a type of derivatives known as swaps.
Gensler has transformed a once-unknown agency to one at the forefront of financial regulation as CFTC rules are shaking up a marketplace unaccustomed to government supervision. His rules threaten to decrease profits at the nation's largest banks as formerly unregulated activities are forced to comply with provisions that help buyers compare prices and compel banks to stump up more cash to back their trades.
One of the administration's longest-serving regulators, Gensler has clashed with the Treasury Department, foreign regulators from countries including the United Kingdom and Japan, dozens of U.S. lawmakers and the leading world banks over his efforts to impose stringent rules on a once little-regulated market that fueled the financial crisis and nearly toppled financial groups including AIG, the giant U.S. insurer.
Left-leaning interest groups and pro-reform outfits like Better Markets have cheered Gensler over the years, as he led what has appeared at times to be a one-man effort to clean up a risky marketplace dominated by a subset of what is known as the G16 dealers, or the 16 global banks that control the swaps market.
Already, three of the other four CFTC commissioners have signaled outright opposition or concerns with Gensler's approach. A July 12 deadline looms as the industry's temporary exemption from rules governing so-called cross-border swaps is set to expire. Renteria's nomination could weaken Gensler at a time when he needs to marshal support to advance his agenda.
Stabenow, as agriculture committee chairwoman, would help to confirm Renteria for the post. Stabenow could fast-track the confirmation in a bid to push Gensler out the door, government officials said.
Invoking financial groups that have rung up major swaps-related losses from overseas activities in recent years, Gensler has been pushing a plan that would extend U.S. provisions such as requiring a middleman to stand between most trades and increased transparency around pricing to transactions involving U.S. counterparties on the belief that such rules could help to prevent another AIG-like disaster.
For example, Gensler's plan would extend the reach of U.S. rules to JPMorgan Chase's London branch as well as to Deutsche Bank's Frankfurt office if it's offering a swap to a Chicago investment firm.
To garner support for his agenda, Gensler has mentioned that AIG's swaps division was run out of London and that Long-Term Capital Management, a leading hedge fund that was rescued in the late 1990s thanks to the efforts of the U.S. government, booked its disastrous swaps "in a Cayman Islands affiliate that wasn't much more than a P.O. Box."
He's also said that the U.S. "had another stark reminder that swaps booked offshore can send risk straight back to the United States" when JPMorgan suffered a $6 billion trading loss from swaps executed by its London branch by a group of traders led by the so-called "London Whale."
Last week, Gensler warned that all of the U.S. government's efforts to reform the swaps market "could be undone" if U.S. banks' foreign affiliates and branches whose activities are guaranteed by their U.S. parent companies "are allowed to operate outside of these important requirements."
Obama's nomination of Renteria would come as banks step up their lobbying over the CFTC's cross-border rules. In recent days, representatives from banks including JPMorgan Chase and Goldman Sachs met with CFTC officials to ask that they not penalize the banks if they inadvertently run afoul of the CFTC's rules governing cross-border swaps if Gensler allows the temporary exemption to lapse on July 12.
The exemption ending in July would subject banks and other market participants to what they and some regulators characterize as vague, unworkable Dodd-Frank rules. The law calls on the CFTC to regulate transactions that have a "direct and significant" effect on U.S. commerce.
The representatives signaled that they would suffer a short-term but manageable hit to their businesses, and ultimately would recover once the rules are finalized, officials and bankers said.
Foreign banks and U.S. institutions that derive much of their revenues from overseas activities -- such as Citigroup -- would be much more heavily impacted by the CFTC's rules than banks such as JPMorgan and Goldman, which are more focused on U.S. customers.
The sector is hoping that the CFTC will renew its exemption through the end of the year, around the time Gensler's term would expire. Otherwise, the agency may finalize proposed guidance governing cross-border transactions, which the industry vehemently opposes.
JPMorgan and Goldman declined to comment.
The CFTC's proposals differ from those of the Securities and Exchange Commission, which oversees the small bit of the swaps market outside the CFTC's purview. The SEC proposed exempting some overseas activities of U.S. banks from some U.S. rules.
Kenneth Bentsen Jr., president of the Securities Industry and Financial Markets Association, said that if Gensler declines to renew the exemption, "it would be preferable, though not optimal, that they do nothing."
Regulators from Europe and elsewhere have complained to Jack Lew, U.S. Treasury secretary, about Gensler's approach. Some U.S. officials fear that overseas regulators could retaliate by forcing those that do business with their banks to comply with their rules, setting up a possible conflict with U.S. regulations.
Renteria would have to deal with the fallout if she takes office.
The daugher of Mexican migrant workers, Renteria was heavily pushed for a CFTC role by her former boss, Stabenow. The Michigan Democrat originally advocated for Renteria to replace Bart Chilton, a CFTC commissioner whose term expired in April, but Renteria emerged as a top candidate in recent months to replace Gensler as chairman after the previous leading contender received a spate of negative publicity surrounding his positions on various rules.
Mark Wetjen, a former aide to Senate Majority Leader Harry Reid (D-Nev.), had been seen as Gensler's eventual replacement until news articles left the impression that the commissioner was tilted toward Wall Street. Wetjen took office at the end of 2011 and has since been trying to forge compromises at the five-person commission.
Dan Berkovitz, who recently left the CFTC as general counsel, is under consideration to replace Chilton if he is not re-nominated, government officials said.
Gensler likely would retreat to a quiet life after leaving the CFTC, unless the Obama administration offered him another position. He served as a top adviser to Hillary Clinton when she ran for president in 2008 and may assume a similar post if Clinton runs again in 2016.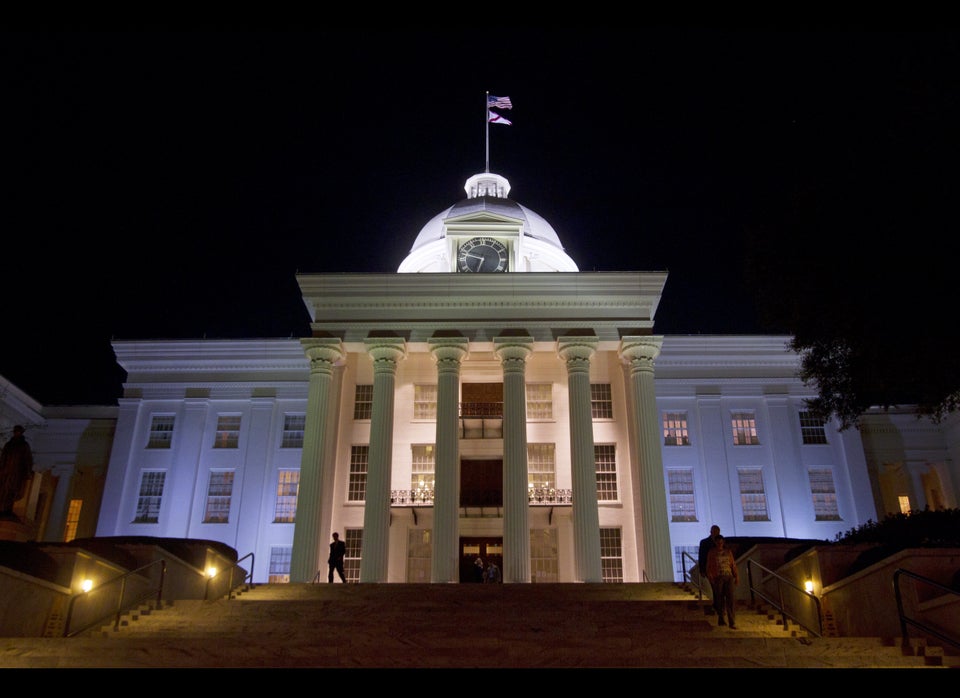 U.S. State Capitol Buildings
Popular in the Community