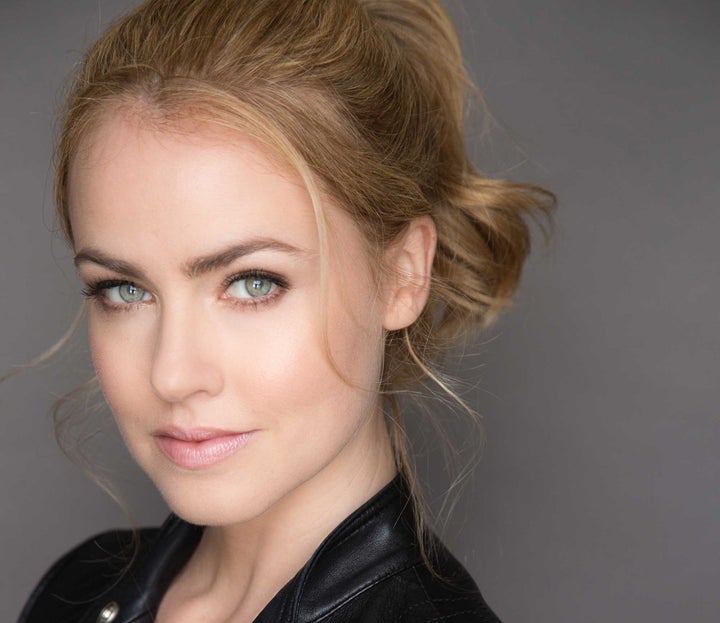 "Just dance the shit out of it," says the brassy jazz dance instructor in "Center Stage," the 2000-era teen drama that gave you unrealistic expectations about a career in the ballet.
And so Amanda Schull, aka Jody Sawyer, the plucky ingénue with "bad feet," did, delivering one of the most iconic performances of dance on screen in recent memory. Sixteen years later, Schull has traded in her pointe shoes for test tubes as the virologist Cassandra Railly on Syfy's "12 Monkeys," but "Center Stage" still looms large.
"Every once and a while, I'll go into a restaurant or a store and 'Canned Heat' or Michael Jackson's 'The Way You Make Me Feel' will start playing," she told The Huffington Post. "I wonder if people are playing it for my benefit and sometimes I do break into some very understated [choreography]. It's kind of hard not to."
As a 21-year-old aspiring dancer with a freshly signed apprenticeship with the San Francisco Ballet, Schull was pulled out of obscurity and put in front of the magnetic gaze of Peter Gallagher's eyebrows. Even the ex-professional ballerina admits that she was underprepared for her role in "Center Stage," but this naiveté is exactly what made her performance all the more convincing.
At the time, Schull's trajectory heavily mirrored Jody's -- both were trying to break into the dance world, both were equally hypnotized by Ethan Stiefel's backside.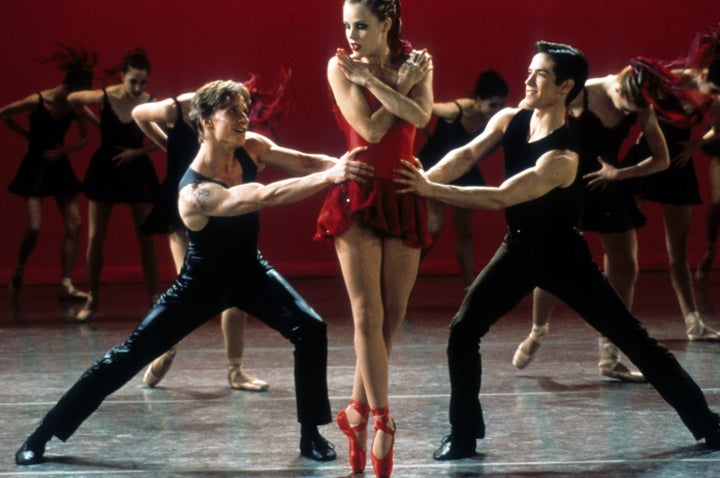 "I was sort of living Jody's life at the time ... I just thought that this is kind of me on camera because I had never been on a film set before," Schull explained. "It was a truly surreal experience and frankly I had no idea what I was doing through most of it. I'm just really lucky that they somehow entrusted me with that role."
"Center Stage" acquired what some would call a cult status after its release, proving popular enough to spawn a direct-to-cable sequel, "Center Stage: Turn It Up," in 2008. (Trust us and turn down the volume to save your ears from the cringeworthy dialogue.) But Schull decided not to participate in the film's spiritual successor, as well as Lifetime's upcoming sequel, "Center Stage: On Pointe," starring many of the original cast members.
Although Schull says she'll be watching when "On Pointe" debuts later this month, there's a very good reason why she's left Jody in the past.
"I feel very personally possessive," she said of opting out of the spinoffs. "Jody hasn't been in any of those and I'm really thankful they haven't had a Jody look-alike or somebody else be an older Jody."
"I do love that [producer Laurence Mark] wants to continue this idea to have dance on screen," she added. "He feels very strongly about them."
After the dancing stopped -- Schull retired from the San Francisco Ballet in 2006 -- she began to develop a steady stream of guest appearances on television series like "One Tree Hill" and "Suits," as well as starred in films like 2009's "Mao's Last Dancer." But a role like Aria Montgomery's bats**t crazy substitute teacher on "Pretty Little Liars" didn't afford Schull the opportunity to develop a character in the ways she'd always hoped.
It became clear that parts like Jody Sawyer didn't come around too often. That is, until she was offered the lead in Syfy's adaptation of the time-traveling mystery "12 Monkeys" in 2015.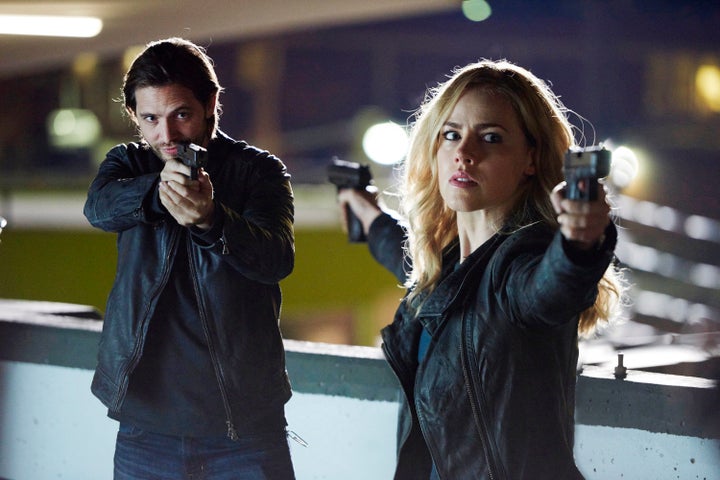 For the first time in her career, Schull has been able to dig deep into a role that would last longer than a string of episodes on a teen TV show, something she describes as a "luxury."
"This character is unlike any other I've had the opportunity to grow and develop," she said. "Every single woman on this show is not immediately linked to a romantic plot, which is, as a woman, so refreshing ... I go out for roles often and it's like, 'You're the love interest.' Ugh, snooze. That's all that person is? I'm sure she has more sides to her."
Now in its second season, "12 Monkeys" finds Schull traveling to the future and back again to prevent the release of a deadly virus. Relying on her smarts, and more often than not her fists, Schull's Cassie has experienced perhaps the biggest transformation over the series' 26 episodes. Hardened by time spent in the future apocalypse, the Cassie we meet in Season 2 is a far cry from the dumbfounded doctor introduced in the pilot. In this kill-or-be-killed environment, Schull's talents have taken ... center stage ... as Cassie fights to maintain the kernel of good so easily extinguished in the brutal environment.
"I don't think I've personally ever seen a role like this on television," Schull said. "I could have had an opportunity on another show and I wouldn't have made half the growth."
But no matter how deep she travels in time, Schull will always be Jody Sawyer to those who know and love her. And there's one question that's plagued the actress since her days at the American Ballet Academy: is she sweaty or is she sweet?
"I remember reading that and being like, 'What do I do with this?'" she joked, recalling the oft-quoted line from "Center Stage." "I think I'm sweaty sweet."
Before You Go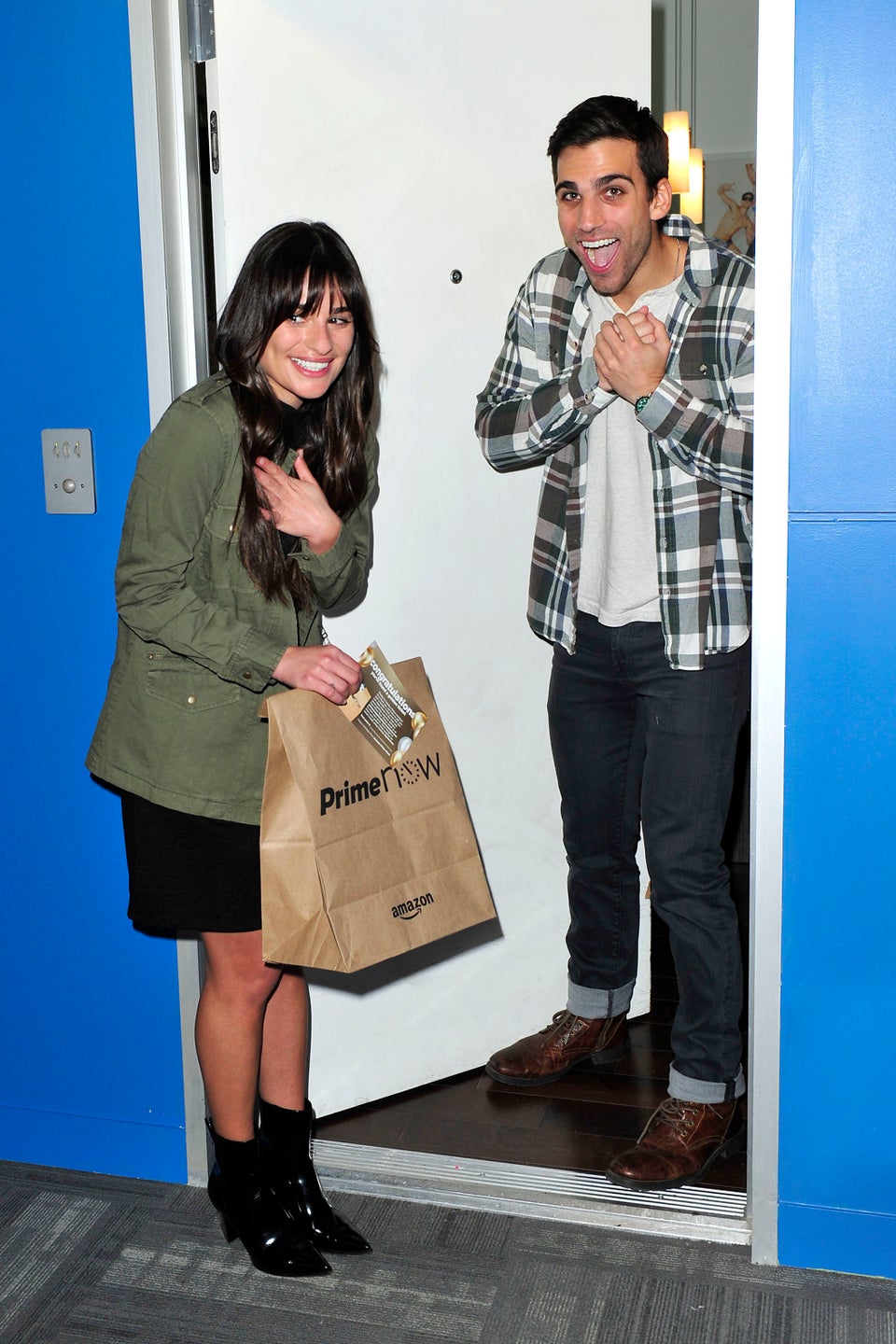 Celebrity News & Photos
Popular in the Community