"Basically, I'm living a life that is meant for the enjoyment for others to laugh at," Seales told The Huffington Post. 
The first episode is set in New York City and follows Seales as she comes face-to-face with constant real-life challenges in the city that never sleeps -- like being catcalled on the street and faced with uncomfortable situations on the subway. She ultimately decides enough is enough, packs her bags and moves to LA.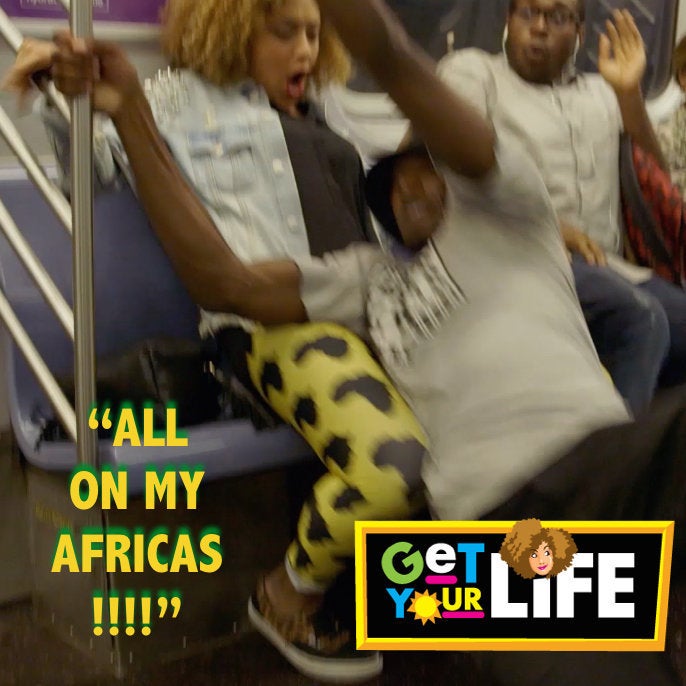 In the episode, Seales, who is originally from LA, returns home after a 12-year stint in New York and her big move is only the beginning. In true Seales' fashion, it is all executed through a comedic context that delivers the humor she is praised for. 
"The amount of silliness that happens to me is insane," she told HuffPost.
Seales, who earned popularity as a VJ on MTV, has built a brand around her creative skills as a DJ, comedian and artist, among other trades. She says acting has been -- and will always be -- her first love.  
I'm constantly fighting the angry black woman stigma, the 'You're pretty, you can't be funny' stigma.

Amanda Seales
And while her acting in the series is spot-on, so are her comedic skills.
"Seventy-five percent of the show is actual shit that happens," Seales said. The rest is a mix of hilarious skits and comical characters like Seales as "Toprah Shanks," a hysterically funny and fictional talk-show host she and her friend created in 2007 and have since developed.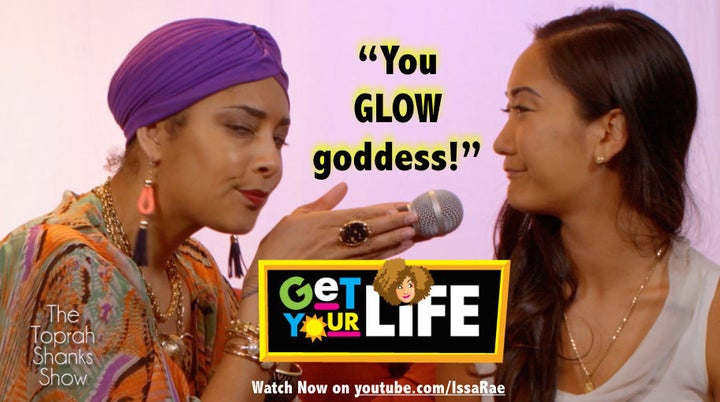 "My brain doesn't work in a typical linear fashion, my brain is vibrant and fast and bright and on 10,000 all the time," Seales said.
The show, which expertly blends humor with realness, adds to the diverse representations of black women onscreen. It also attacks the harmful stereotypes that women, especially women of color, face in both comedy and reality.
"I'm constantly fighting the angry black woman stigma, the 'You're pretty, you can't be funny' stigma," Seales said.  "I want to create and write scripted and unscripted shows, digital shows, stage shows. I want to create those spaces for other people and especially for women because I believe we run this shit."
Indeed we do, and so does Seales in this series of six episodes that are set to air on Rae's YouTube channel every other Wednesday.
Tune in and watch the first episode above!
PHOTO GALLERY
Black Comedians
Calling all HuffPost superfans!
Sign up for membership to become a founding member and help shape HuffPost's next chapter