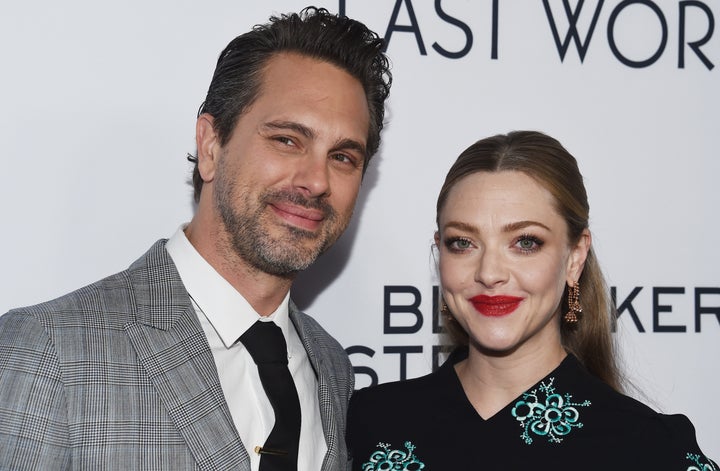 On Saturday, a representative for the actress confirmed to TODAY that the actress and her husband, Thomas Sadoski, have welcomed their first child.
The couple reportedly had a baby girl, though they haven't yet revealed the name. Seyfried and Sadoski kept the pregnancy news quiet until her publicist confirmed they were expecting in November.
In the past month, the mama-to-be made a few appearances on the red carpet to promote her new movie with Sadoski and Shirley MacLaine, "The Last Word."
Seyfried and Sadoski first met in 2015 while working on an off-Broadway production of "The Way We Get By." They started dating in early 2016 and announced their engagement in September.
The actor also discussed his baby's upcoming birth and thoughts about fatherhood. "I'm more excited about this than I've ever been about anything in my life," he said. "I'm also more terrified about it than anything that I've ever done in my life."
Seyfriend expressed her excitement in her cover interview for Vogue Australia's February issue. Said the actress, "I've never been excited by anything more in my life. And ready."
Congratulations to the new parents on their bundle of joy!
Related