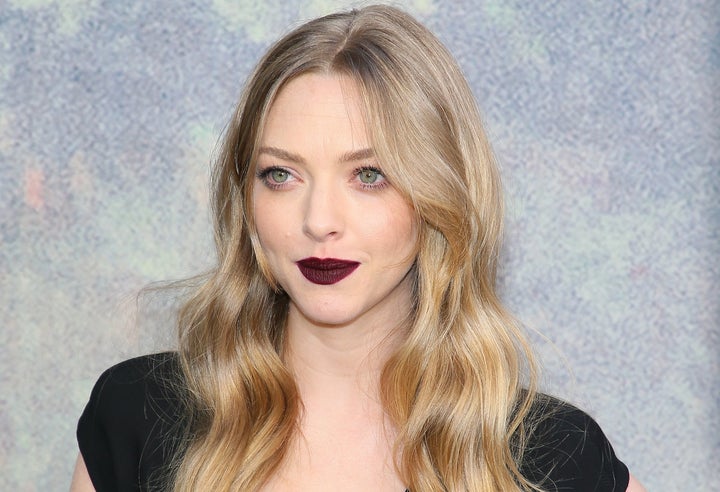 Amanda Seyfried has been refreshingly open about her transition to motherhood since giving birth to her daughter earlier this year, discussing breastfeeding and ads targeted at moms. Now, the actress is being vocal about how she prioritized her mental health while she was pregnant.
Seyfried recently appeared on "Dr. Berlin's Informed Pregnancy" podcast and spoke with childbirth educator and labor doula Elliot Berlin and his co-host, Kacy Byxbee. During the interview, Seyfried discussed breastfeeding and seeing her daughter, whom she welcomed with actor Thomas Sadoski, for the first time. She also spoke openly about deciding to remain on an antidepressant during her pregnancy.
Seyfried has OCD (obsessive compulsive disorder) and anxiety, and while pregnant, she remained on a low dose of Lexapro, an antidepressant she said she has taken for anxiety for years.
"I didn't get off my antidepressant ― it's really for anti-anxiety for me," she said. "I've been taking Lexapro for years and years and years, and I didn't get off of it. I was on an extremely low dose."
The actress told Berlin and Byxbee she is still on Lexapro and had no postpartum mental health issues.
Seyfried also dove into her history with OCD on the podcast, explaining she was diagnosed at 19 though she's had it all her life. She explained she had "a lot of rituals" growing up.
"It would take me a really long time to put my clothes away in the drawers," she said. "And it's all about organization and if it doesn't feel right you have to keep moving until it feels right, keep moving things around until they feel right. I have a thing with numbers, which is really common."
Through therapy, the actress has left most of those rituals behind, but she is still committed to speaking up about her experiences to encourage others to value their mental health. In seven words, Seyfried summed up on the podcast why that is especially important for parents.
"A healthy parent is a healthy kid," she said.
Popular in the Community