Amanda Steinberg founded DailyWorth(a financial advice site geared toward women) in January of 2009, the same week that she gave birth to her daughter. Just like her hero, Yahoo CEO Marissa Mayer, Steinberg embodies the busy, modern mom: She travels four days a week, balances school drop-off with board meetings, and needs to look good doing it all. Amanda came to our offices where we injected her corporate look with a healthy dose of cool. Here's what she had to say about her own style evolution:
"As an engineer in my twenties I made a lot of money, and I also spent it all. I started reading Money magazine and Kiplinger, but found them both super dry and irrelevant to my life. I needed to learn how to manage my money; I couldn't believe how much money I was making ... and I didn't know where it went. Like many of my contemporaries, I built a lifestyle that kept outpacing my earnings and I had no pattern in savings and investing. I founded my company to transform women's relationship to money and help women specifically build real net worth."
While she's proud of her company, she is less impressed with her own personal style. Steinberg had this to say: "As the head of a company, I need to look put-together all the time, whether I'm meeting with advertising companies or my board of directors. I enjoy shopping, but I'm constantly feeling like as hard as I try, I don't look polished enough. Nothing feels better than looking good, but style is not innate to me. I love the minimalist aesthetic of Calvin Klein and Donna Karan. I'm good at jewelry, so I layer necklaces onto an otherwise blank canvas of black or neutral separates."
Check out Steinberg as we added some oomph to her corporate look, and had her test-run some of fall's hottest trends.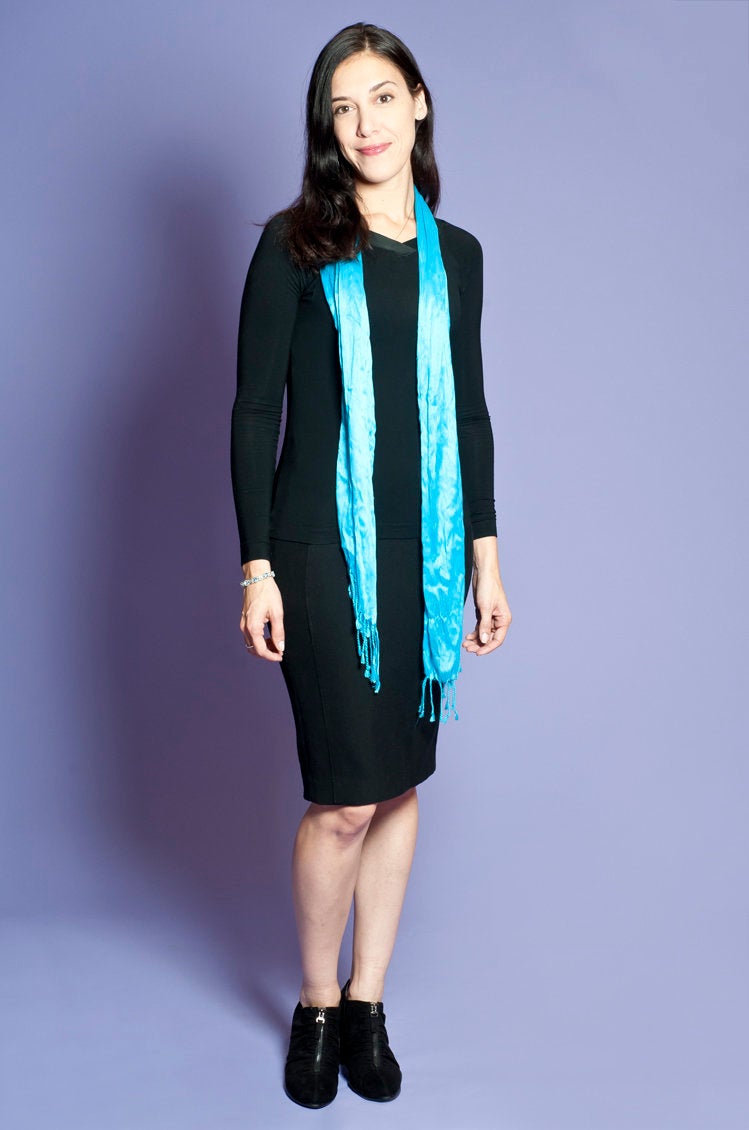 Amanda Steinberg
Related