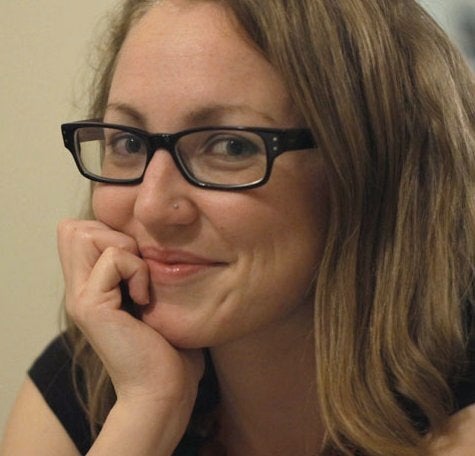 When it comes to creating addictive apps, Wixted, a developer, has the midas touch: Every iPhone game she's worked on has earned a coveted spot on Apple's list of the top 10 free apps in the App Store, the Billboard charts of Silicon Valley.
Formerly the tech lead on Zynga's iPhone team and the company's first mobile engineer, Wixted helped develop the iPhone apps for hit games like FarmVille, Live Poker, Mafia Wars and Scramble. She's also created Pac-Man and Ms. Pac-Man apps and recently co-founded her own company, Hyperspace, where she's focusing on creating location-based mobile games, like Turf Geography Club.
Wixted noted that one of the key elements of a successful app is its social virality, which comes from building features that encourage users to share relevant, engaging information about their activities on the app with their online social circles.
"What we did at Zynga--and what doing we're doing with Turf--is to create opportunities for users to tell their friends about the app that's not just a 'tweet this' button, but something that is meaningful in the game and to their friends as well," said Wixted. "You need social virality, but not in a gimmicky way--you need it in a way that's useful and fun."
She praised Foursquare, the location-based service, for developing an app that creatively and effectively promoted sharing on social networks.
So what does Wixted have to say to all the users who have spent hours playing the games she's developed?
"I'm pleased you found the game fun and spent hours with it," she said. "That's what I try to do: create games that are fun for people."
As part of The Huffington Post's Women in Tech series, Wixted joined HuffPost's Senior Tech Editor Bianca Bosker for a live video Q&A on Tuesday, July 26.
See the video below for Wixted's take on what makes some apps addictive, what she sees as the next big idea in tech, what it's like working with Apple and more.
SOUND BYTES: Amanda Wixted on...

Her indispensable gadget: Her iPhone 4

Her favorite apps: Harbor Master (iPad): Instagram, Kindle For iPhone (iPhone)

Her favorite account to follow on Twitter: @FakeAPStylebook, @MattGemmell

Her "required reading" recommendation: Jane McGonigal, Reality is Broken
WATCH:
Related
Popular in the Community