It was inevitable, really. After getting put on the block in Sunday's episode of "Big Brother" alongside her boyfriend McCrae, Amanda went into epic-meltdown mode on Wednesday's installment.
First, she lashed out at GinaMarie, who had put them up for eviction. "I tried to f*cking save you for next week, and you just f*cked yourself! You f*cked yourself!" Amanda shouted.
"I think it was a good game move, Amanda," GinaMarie said. Amanda insisted that it was not. But it absolutely was.
Then, because she wasn't in control of the house for the first time in a long time, Amanda began to pout and insisted she didn't want to be in the game anymore. She cried and moped, but put on her game face for the Power of Veto competition. The game involved spinning in a circle and bowling, which sounds awful!
Amanda continued her recent power streak in challenges -- considering she competed in more rounds than anyone else -- but it wasn't enough. In the end, she went up against McCrae. He beat her by a second or so. Of course, McCrae used the POV on himself, leaving Amanda vulnerable for eviction, alongside Spencer -- who got the dubious honor of setting a record for times on the block at seven.
Buddy TV's John Kubicek was glad to see the showmance come to an end -- as it likely will. "The segment ends with McCrae and Amanda crying about how their love is real," he wrote. "I could not care less about this uber-gross couple. They're the anti-Jeff and Jordan."
Thursday night is a double-eviction as "Big Brother" continues on Sundays and Wednesdays at 8 p.m. ET and Thursdays at 9 p.m. ET on CBS.
TV Replay scours the vast television landscape to find the most interesting, amusing, and, on a good day, amazing moments, and delivers them right to your browser.
Before You Go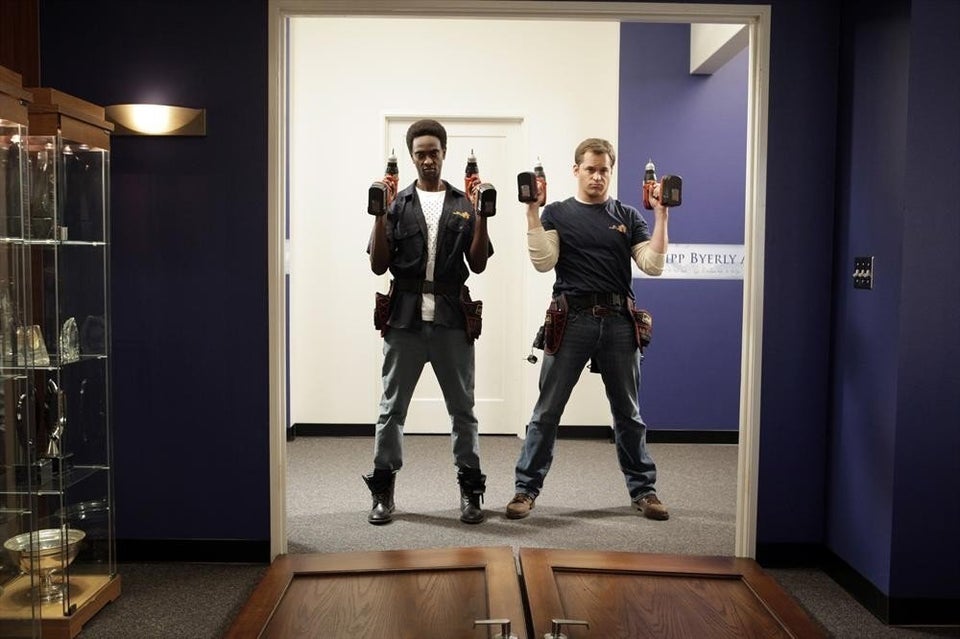 Summer TV Guide
Popular in the Community