We hear how relevant new movies are all the time, but there's an especially prescient connection between recent news events and the upcoming YA adaptation "The Darkest Minds," based on the 2012 novel by Alexandra Bracken.
In the wake of the Parkland shooting, where high school students like David Hogg and Emma González have emerged as outspoken gun control advocates and sparred with pundits, "Darkest Minds" is set in a dystopian future where adults shun anyone under 18 because they've developed mutational powers.
"The allegory really appealed to me," 19-year-old star Amandla Stenberg ("The Hunger Games") told Yahoo Entertainment Saturday at San Diego Comic-Con, who was joined by co-stars Harris Dickinson, Skylan Brooks, and Miya Cech, along with director Jennifer Yuh Nelson. "And also just finding levity within the allegory. Just because I feel like we have to do that, in order to push forward and survive emotionally in our everyday lives now. So I think it's really powerful how the characters who are kids rely on each other to bring each other that joy and encourage each other to stand on their strength and wield their powers. I think it's really exciting to see kids band together and stand up against something that they don't believe in."
The emergence of the Parkland survivors on a national stage has given many people a new faith that the next generation will help solve some pressing problems like gun violence that plague America.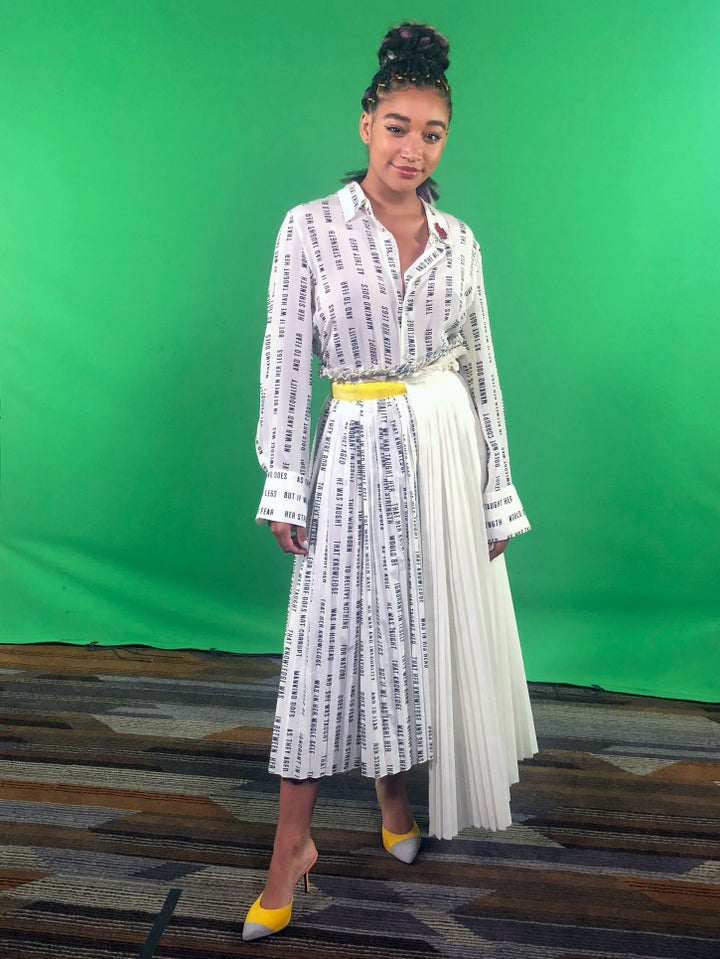 "I think it's amazing that so many people feel empowered and also recognize how critical it is that they use whatever voice or platform that they have. And I just like to maintain that hope, because otherwise how else do you keep pushing forward?"
"The Darkest Minds" opens Aug. 3.  
Watch Stenberg talk about dealing with racist tweets from "Hunger Games" fans:
More on Yahoo Entertainment:
REAL LIFE. REAL NEWS. REAL VOICES.
Help us tell more of the stories that matter from voices that too often remain unheard.