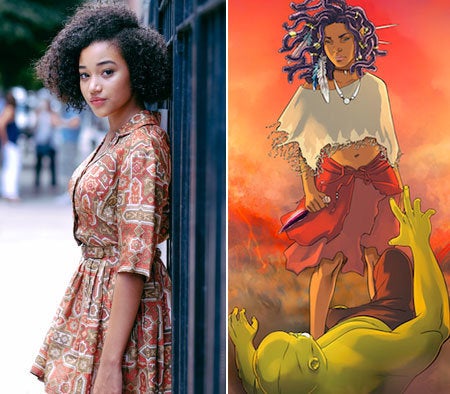 Amandla Stenberg says we need more badass girls -- and she's helping to make that happen.
The comic, titled "NIOBE: She is Life," follows the protagonist on her adventures to help save the world. Along the way, Niobe, who is half elf and half human warrior, is also on a journey of self-discovery to find out exactly who she is and all the powerful things she can do.
In fact, Stenberg says Niobe's journey is very similar to her own.
"I was drawn to give voice to Niobe and co-write her story because her journey is my journey. I connect to her mixed racial background and quest to discover her innate powers and strengths, to learn who she truly is," Stenberg said in a statement obtained by The Huffington Post.
The similarities don't stop there -- Niobe is busy breaking barriers just as Stenberg is doing in reality. Together, the two are a powerful duo who proudly represent women of color through all dimensions.
"She is on a path to a destiny that will test her faith and her will, something we can all relate to. But there's never been a character quite like her -- one who shatters the traditional ideal of what a hero is. We need more badass girls!" Stenberg said.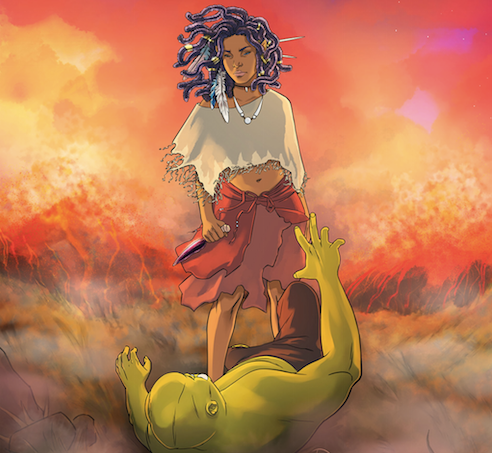 Comics often have few characters of color and even fewer creators of color, which is partly why Stenberg -- as well as countless others in the comic book world -- is working to bridge that gap and bring these stories to life.
The actress teamed up with Stranger Comics, a multi-platform publishing company, to do just that with Niobe. Sebastian A. Jones, CEO of Stranger Comics, said his partnership with Stenberg seemed like a natural fit from the moment they met.
"I first met Amandla with her awesome mother Karen at Mixed Remixed -- an event that celebrates all cultures. It did not take long for me to know she was the person I needed to develop the most beloved character in a franchise I have been brewing for more than two decades -- a hero that has the weight of the world on her winged shoulders, a woman who will bind nations," Jones said.
For him, Niobie's qualities were similar to those he said he sees in Stenberg: "I am talking about Niobe Ayutami. I am talking about Amandla Stenberg."
"Niobe Ayutami is our hope... Niobe is Amandla.""
In the past, Jones has made it a point to create projects that target underserved audiences. He has previously worked with actresses Garcelle Beauvais and Halle Berry on children's books including "I Am Mixed" and the "I Am" book series.
"We are everywhere. But there are few companies willing to let us tell our tales," Jones said, explaining his motivation to work with artists and creators like Stenberg.
"That is one of the reasons I started Stranger Comics and why I actively pursue a diverse range of creators," he added. "I may be mixed, but I am not a young, black, teenaged woman, so it would have been idiotic and morally insensitive of me to not team up with someone who could really engage with Niobe's soul and state of being."
Together, Stenberg and Jones -- along with illustrator Ashley A. Woods -- are working to elevate Niobe's story and add to the short but growing roster of comic book characters of color.
For Woods, a black woman, Niobe's story marks her first professional comic series.
"Niobe Ayutami is our hope. Both in the real world and the world of dreams. She is courageous, beautiful, flawed, brave, and has the tenacity to follow through with her convictions," Woods said.
Working on cultivating Niobe's narrative and the illustrations that accompany them is something Woods said she is incredibly proud of.
"Niobe is Amandla… and I am honored to see them grow together into someone quite special," she said. "Someone I can follow. A hero for our time."
The comic is expected to be released on November 4.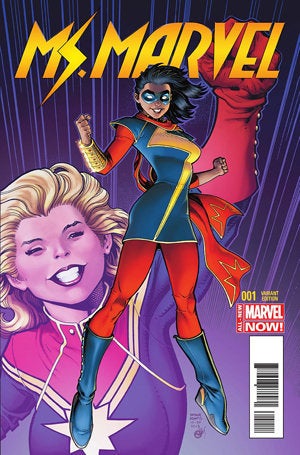 Unconventional Superheroes Who Have Broken Comic Book Stereotypes
Popular in the Community