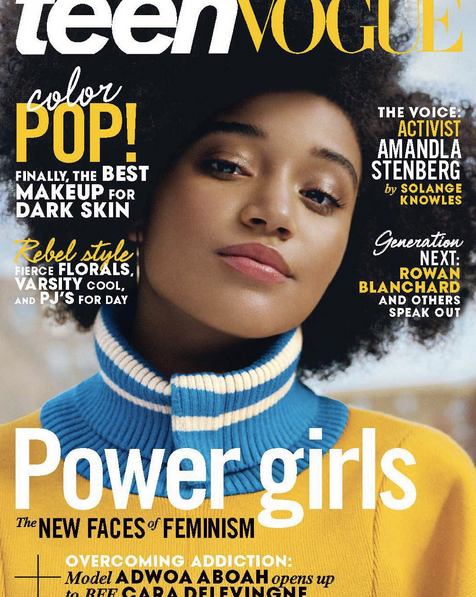 Her opening words ring with honesty and admiration for Stenberg, who she said is "sprinkling black girl magic in every crevice of the universe" -- and encouraging others to do the same:
Here we are, connecting as two nonconforming black girls. Connecting as two trailblazers who recognize the borders that have been built around us as we steadily tear them down, dancing through life while coloring outside every line. Connecting as two lovers of music, art, and the color orange. Connecting as two chicks who are over talking about our hair -- although we know it's badass! Connecting as two descendants of powerful queens who made the journey before us and whom we hold in the highest regard. I may not have prepared, but I sure as hell felt inspired by our honesty with each other and ready to take on the world -- sprinkling black girl magic in every crevice of the universe."
In the wide-ranging interview, Stenberg and Solange discuss the politics of hair, cultural appropriation, girl power and being black in a world where all of these things are continuously being redefined.
"I think that as a black girl you grow up internalizing all these messages that say you shouldn't accept your hair or your skin tone or your natural features, or that you shouldn't have a voice, or that you aren't smart," Stenberg said. "I feel like the only way to fight that is to just be yourself on the most genuine level and to connect with other black girls who are awakening and realizing that they've been trying to conform."
Stenberg opens up about being called racial slurs when she was cast as Rue in "The Hunger Games" in one powerful portion of the interview -- and how that experience, in turn, made her more in tune with her blackness.
"People called me the N-word and said that the death of my character, Rue, would be less sad because I was black," Stenberg said.
"That was the first moment I realized being black was such a crucial part of my identity in terms of the way that I was perceived and how it would affect any line of work that I wanted to pursue," she added.
These two ladies coming together for this wonderful interview just shows what happens when women such as Stenberg and Solange fully embrace all their black girl magic and share it with the world -- and we hope to see much, much more of this in the new year!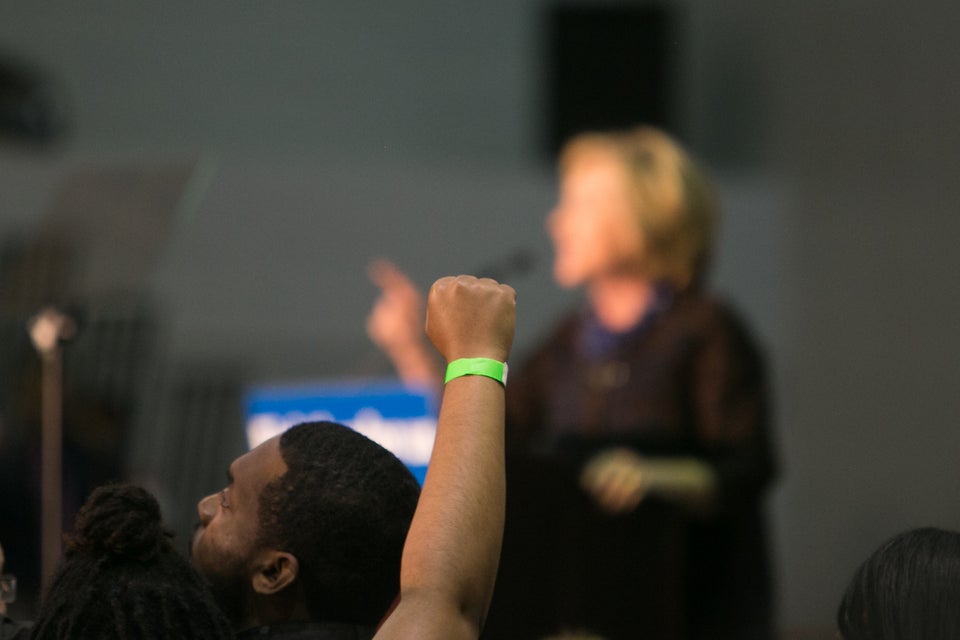 11 Things Black Activists Accomplished In 2015
Popular in the Community