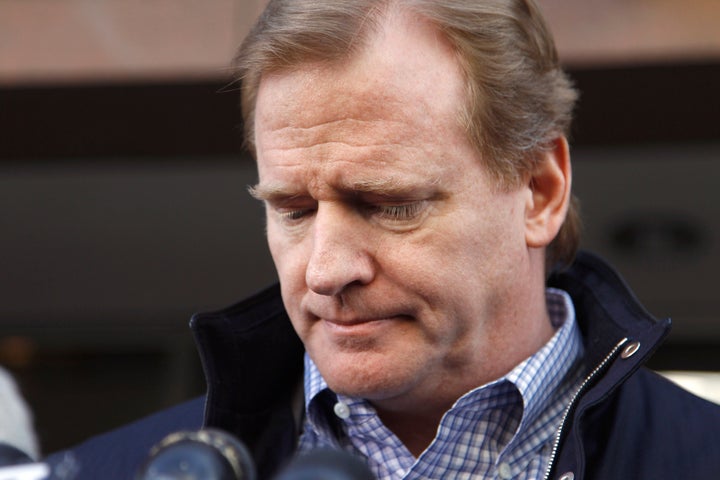 UPDATE: Amani Toomer apologized for his controversial comments made on Thursday.
"Obviously I didn't fully understand the meaning of what I said. I do now. It was a stupid, inappropriate and offensive thing to say. I apologize for my choice of words, and I apologize to Commissioner Goodell for the offensive characterization."
NFL Commissioner Roger Goodell has been receiving plenty of criticism from NFL players and former players, but ex-New York Giant Amani Toomer took it to a new level on Thursday morning.
Michael David Smith of ProFootballTalk reported that Toomer compared the way Goodell deals with players to the police of Nazi Germany.
"I think the way Mr. Goodell has handled this, the way he's kind of using his power, is like the kind of a Gestapo-type situation, controlling the players, not letting the judicial system do its work," he said.
Earlier in April, Baltimore Ravens receiver Derrick Mason called Goodell "a joke," saying that he needs to "stop crying about blood tests and HGH" and work on getting a new labor deal done.
Popular in the Community