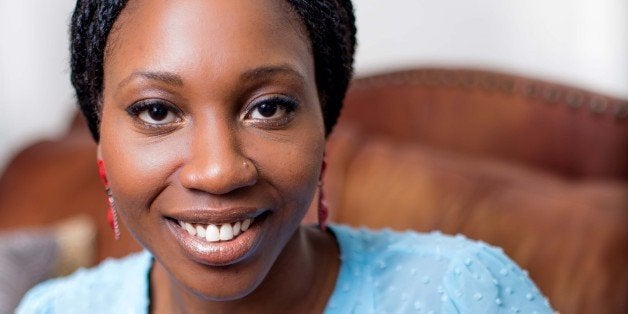 And why would they? Emanuel has more name recognition than perhaps any other U.S. mayor at the moment, not to mention a reputation for intimidating political rivals and an overflowing campaign war chest.
None of that dissuades Amara Enyia, a 30-year-old community organizer who told The Huffington Post she has "every intention of winning" Chicago's mayoral election in February. If elected, the Democrat would be the city's first black female mayor -- and its second female mayor. Thus far, only one other challenger to the mayor -- former alderman Robert Shaw -- has emerged.
"People are ready for change in this city and I believe that wholeheartedly," Enyia, a resident of the city's Tri-Taylor neighborhood, said. "The change is going to happen and I don't think there is anything in the world that can stop it from happening.
"This is not a campaign to make a point," she added. "This is a campaign to win."
Enyia's confidence takes root in a resume loaded far beyond that of most people her age, though it does not include elected office.
Born to Nigerian immigrants in Baltimore and raised in Chicago's south suburbs, Enyia earned both a law degree and a PhD in education policy from the University of Illinois before she moved to Chicago to work on a fellowship in the policy department of the mayor's office during the end of Richard M. Daley's administration. Her last day working on the fellowship was May 13, 2011 -- the same day Daley left his City Hall office.
Her experience in City Hall, she said, opened her eyes to what she described as "a very clear disconnect between those making policy and those impacted by it."
"It was very evident there were a lot of groups that were left out of the equation," Enyia said. "They were simply not at the table when decisions were being made that would impact their lives, and it was very frustrating to me."
She opted to focus on organizing on Chicago's West Side after her City Hall fellowship ended, perplexing friends and peers. Among other achievements, she served as the executive director of the Austin Coming Together organization and helped to launch Friendship Community Development Corp., which works to find jobs for ex-offenders and other "hard-to-employ" people.
She also founded ACE Municipal Partners, a consulting firm that works with municipal leaders, and is currently executive director of the Austin neighborhood's chamber of commerce. She's fluent in five languages, including Igbo, Spanish, French and Portuguese.
Enyia is quick to offer criticism of the Emanuel administration. Communication, she said, was the biggest problem with how the mayor, the Chicago Public Schools administration and Emanuel-appointed school board handled the closing of 50 schools last year. She said the administration's explanation for the school closings shifted over time. While the district claimed many of the closed schools were underutilized from declining enrollment, new charter schools were cropping up in the same communities.
"To me, that sends a mixed message," Enyia said.
When asked about city schools chief Barbara Byrd-Bennett's recent comment that the school closings were a "success," Enyia said she would "question her definition of success if success is leaving communities destabilized, if success is removing any last vestiges of trust between CPS and the parents and families in the neighborhoods."
"The mayor has a vision of Chicago that is destructive and harmful and we are living with the effects of that vision," she said, pointing to the school closures, mental health clinic closures and privatization initiatives.
If she's elected, Enyia said she would push for a fully-funded education system for neighborhood schools, as well as an elected school board "to inject a dose of democracy into our school system." She said she also wants to make sure residents have access to mental health and counseling services, as well as comprehensive job training programs targeted specifically at Chicago residents.
To fund such services, Enyia said she wants to close corporate tax loopholes and "explore the idea" of a financial transaction tax.
Enyia said she plans to make her mayoral run "officially official" at an event in late April, after a "unity tour" of meet-and-greets in peoples' homes throughout the city. She kicked off the tour in Roscoe Village last month.
The odds are not in her favor.
Dick Simpson, a political science professor at the University of Illinois-Chicago and former Chicago alderman, told HuffPost, flatly, "She has no chance." She lacks name recognition and funding and faces an incumbent with both.
"She is not a viable candidate," Simpson said, adding she would have a better shot at running for alderman or another lower political office "to prove she can be an effective government official first."
Enyia is aware her campaign for mayor is something of a long shot. "At some level," she said, "I do understand the cynicism" of those who doubt.
"The responses of naysayers are evidence of the depth of cynicism we're experiencing in this city because of the way things are," she added. "People believe nothing will change because they believe some of the issues and problems we face -- like corruption and cronyism -- are so deep-rooted in the fabric of Chicago that we're unable to get beyond that."
"My concern is how to galvanize people to see beyond what they see and see an alternative vision for what their lives could be like in this city," Enyia said. "A life better than what we're experiencing now."
Before You Go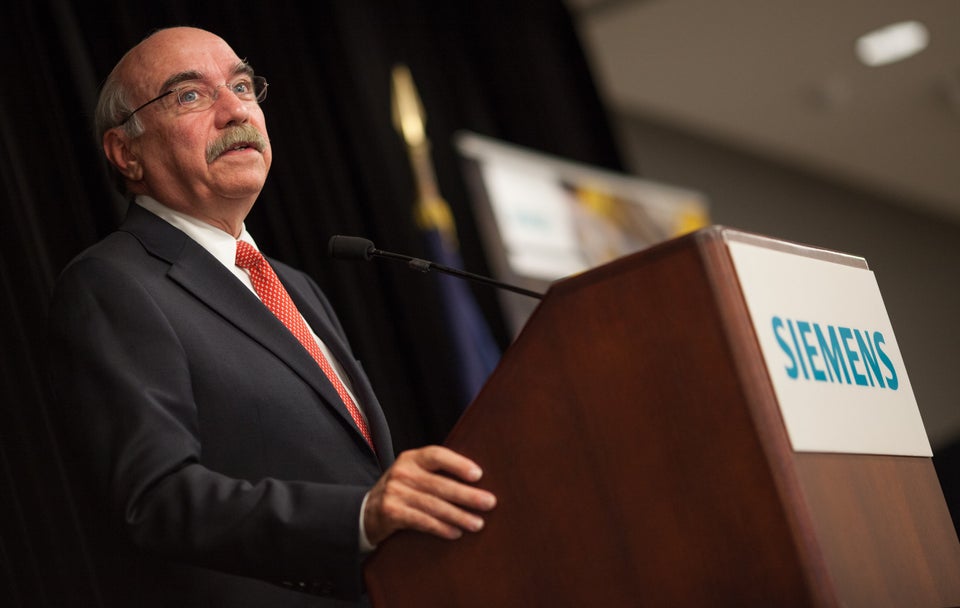 Mayors Of America's Largest Cities
Popular in the Community