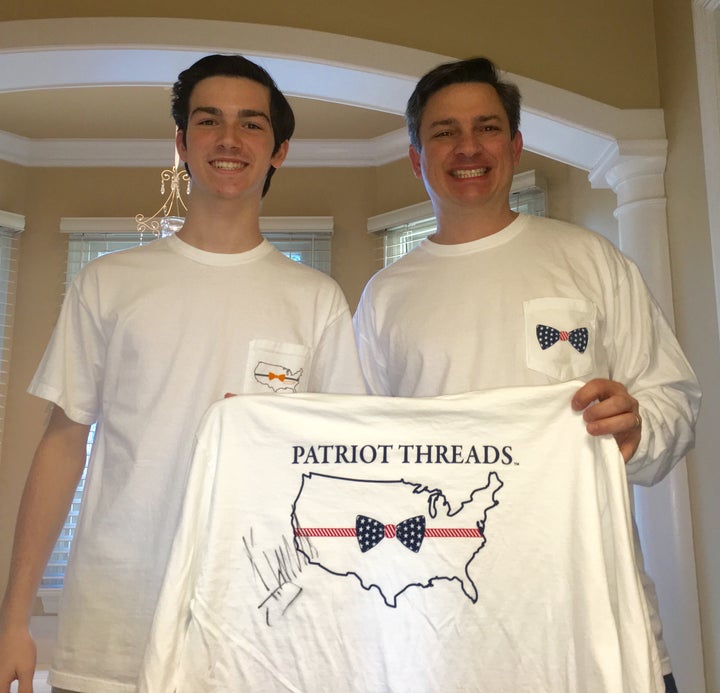 Back Ground:It was the fall of 2015 and 17 year old Brady Fernandes was finishing up his shift as a retail clerk at Kinnucan's Outfitters where he had been employed for the last two years when his idea for a line of apparel came to him as he was putting inventory away. He had been tasked with coming up with a plan for his Capstone Project which is a requirement for every student to graduate from Christian Academy of Knoxville. The idea is to do something that you have an interest in that will spring board you to the next step after high school and also has a philanthropic purpose behind it to help others as well. Some coach teams for disadvantaged youth, others held bake sales to raise money for charity. Brady decided to use the experience from retail job and his eye for style to develop a line of patriotic apparel that he could sell and use the proceeds to raise money for local non-profit organizations that support wounded veterans. You see Brady's grandfather was a veteran and he wanted to do something that would have a purpose beyond the project. He also had friends and family members that had served and had seen the need brought to light as Veteran's were a hot topic during the Presidential elections process as well.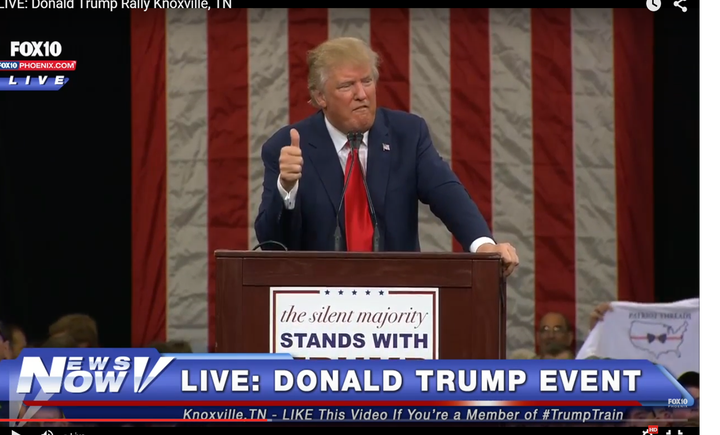 What Is Patriot Threads? Fast forward to today and Patriot Threads is a Regional Apparel Brand that is carried by 45 retailers in 12 Southern states and includes apparel from Tee-Shirts and Hats to Bow Ties and Blankets. They have raised over $5000 for 15 different local non-profits and have sales over $60,000 in their first year. Not bad for a high school student, but Brady has his site set much higher for his brand an it's mission to raise awareness and support for Veterans and other worthy causes.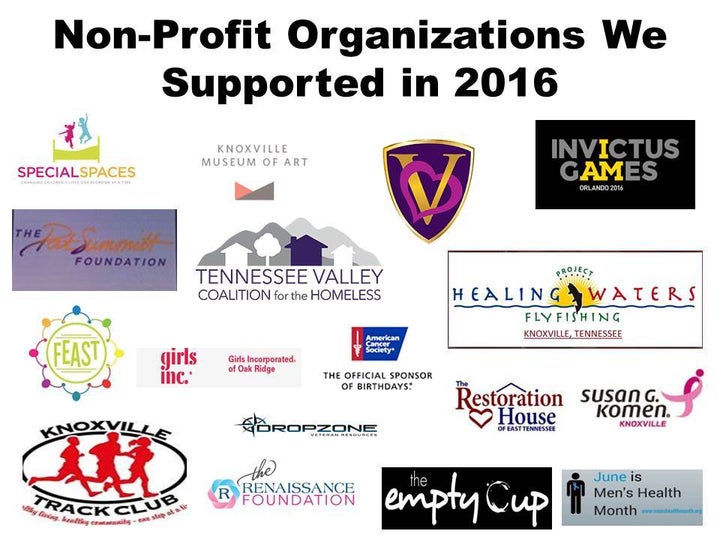 Why the name Patriot Threads? By definition a Patriot is a person who vigorously supports their country and is prepared to defend it against enemies or detractors, and Threads is slang for clothing. So when you put the two together you get a brand of clothing that shows support for your country and for those who fought to defend your freedom. The cool thing is that we have Copyrights and Trade Marked that name so we can now build a company around that theme to do a lot of good for a lot of veterans.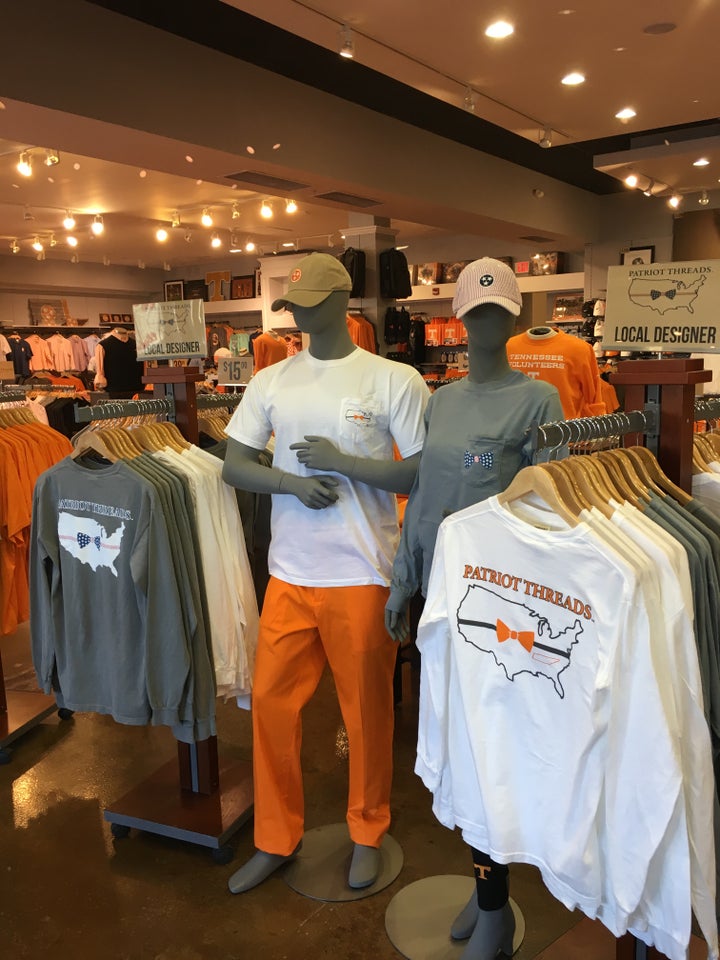 How did you come up with your designs? I came up with our original design, which is the outline of the US with a bow tie ribbon strapped across it - which represents a southern proper look which appeals to my generation, and more importantly because it is a throw-back to the days when people would tie a yellow ribbon around their trees by their houses to show support for the troops. We have that ribbon across the entire United States which has that same meaning. We started with classic Red White and Blue flag themed designs and then decided to create state themed designs and incorporated popular colors to have a more local home town appeal. We now have shirts with 25 state and flag themes and plan to have designs for all 50 states eventually. This allows for our apparel to appeal to people on a local level and allows them to show off their pride for their state and is also suitable to wear to the tail gate as well.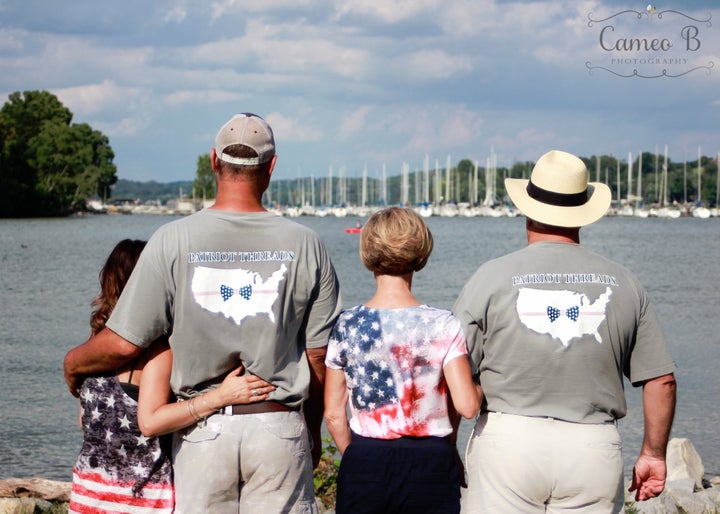 How did Patriot Threads Grow? We were blessed to have the support of the Knoxville community leaders, the chamber of commerce, and several retailers who had their headquarters in Knoxville. Alumni Hall, which carries college branded apparel, was the first multi-state retailer to carry Patriot Threads and they now carry us in 4 states. We also gained the support of the University Of Tennessee's VOLSHOP which carries our brand in two of their bookstores on campus and helped us reach College Students. We also had a very aggressive PR campaign run by my father, Craig, who co-founded the company with me and who serves our President. He was able to secure interviews for me on several popular local talk radio shows and we also appeared three separate times on local TV news stations. I believe the biggest boost came when the Knoxville News Sentinel did a front page and business section story our father/son business on Father's Day.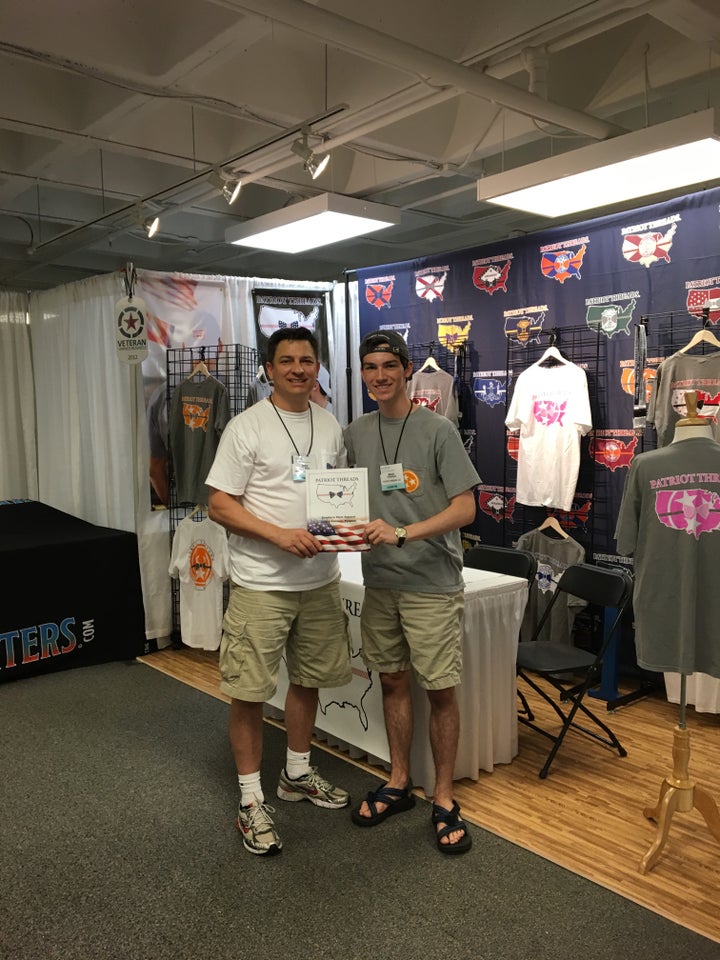 What makes Patriot Threads different from other companies? The main difference between Patriot Threads and other apparel companies is that we exist to serve others as our primary mission. There are over 22 million Veterans in the US and over 500,000 in Tennessee with about 90% men and 10% women, and many of them are disabled or are just forgotten over time. We want to change that by using Patriot Threads "Apparel with a Purpose" to start a movement across the US – on college campus' and at corporations. It is really very simple – everyone wears clothes right – so why not have at least one item hanging in your closet from Patriot Threads. If everyone got on board we could raise literally millions of dollars for Veteran Non-profits and we could easily unify the country behind this common cause and our apparel brand. We donate 10% of our online sales to non-profits as determined by the customer at check out and have the ability to set up custom promo codes that can be tied in to specific non-profit events so we can support many organizations through our website www.patriotthreads.org.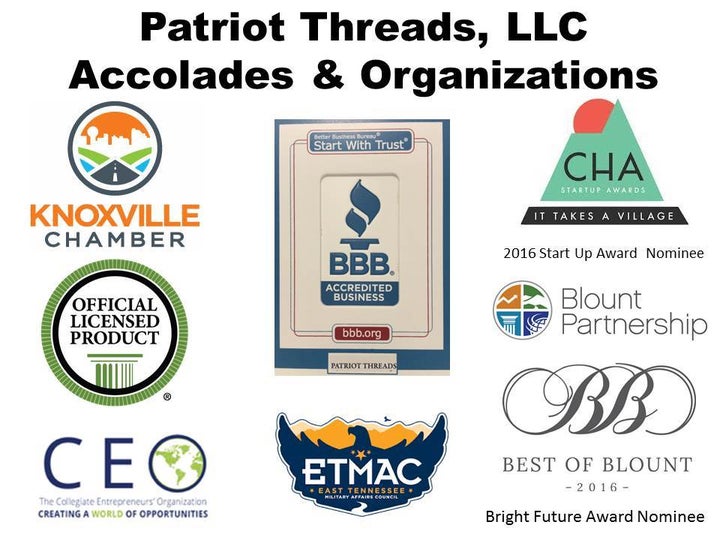 What kind of difficulties did you face as an entrepreneur? The hardest part of starting Patriot Threads was growing our brand awareness. That takes a lot of money to do on a grand scale so we decided to start locally and build our market out from there. We contacted the University of TN and met with their entrepreneurship department and retail/fashion school and they helped us by assigning our company as a case study that the students can learn from. They also provided us with valuable market research that we could not have afforded on our own. We also started a student brand ambassador program and attended multiple college job fairs on campus to reach out to the students and let them know who we are. The brand ambassador program has now spread to 5 colleges in the SEC including LSU, Texas A&M, Kentucky and Alabama. These student ambassadors volunteer to wear our apparel to campus events and include posts on their social media. They also agree to use Patriot Threads as a platform for a fund raising event for a local non-profit of their choice. In return we provide them with free Patriot Threads clothing to wear and also provide accessories for them to give away as well to students. We will write each of them a letter of recommendation at the end of each semester for their participation. This is truly a grass roots effort. We also just started a fan club that lets us keep in touch with our followers – you can sign up for free at www.patriotthreadsvipclub.com and it is a way of sharing events and specials with fans of Patriot Threads.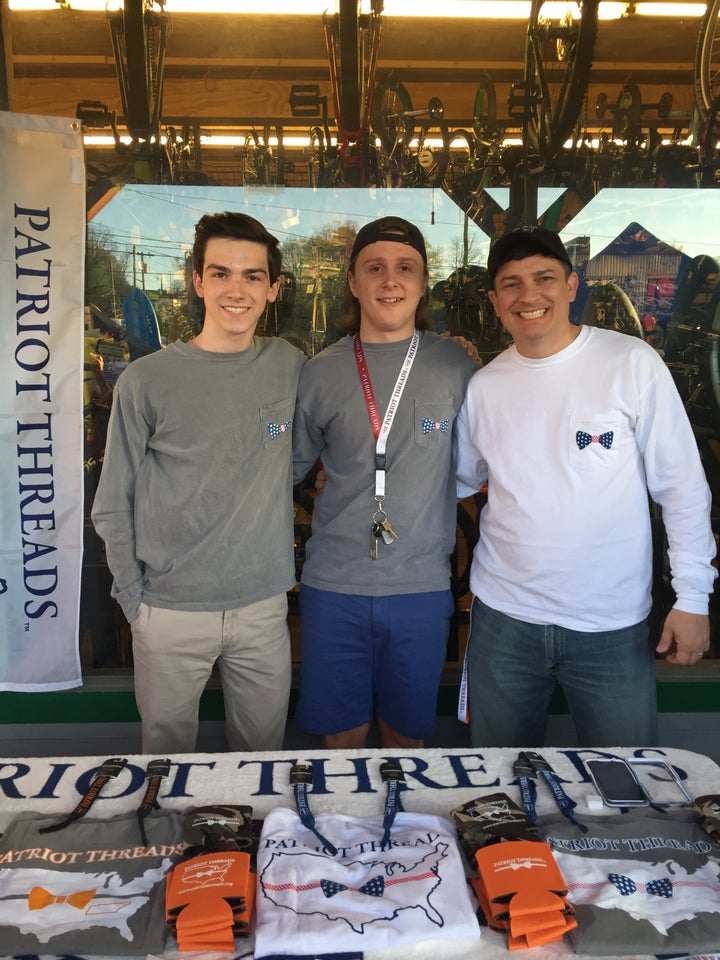 Who do you consider your mentors?My father is an entrepreneur and is a business consultant so he has been my biggest mentor. He has brought the expertise and the seed money for the company – along with a donation from my grand-mother. Together they invested $26,000 which was used for inventory, trade shows, advertising, web site development and setting up the corporation. We are a for-profit LLC partnership and we are incorporated in the State of TN. We also found a very good local partner called Threds to produce our shirts – one of their owners, Keith Phillips has also been a mentor as they have bent over backwards to help us succeed by doing small runs for us at reasonable prices. They also handle all of bulk shipping to our retailers and provide us with excellent support to finalize our designs. We could not have achieved the success we have without their support.
What do you see for the future of your company? We would like to become known as America's Patriotic Apparel brand and be carried by national retailers and be found on every college campus. We know this will take time and we have to be prepared for the ups and downs that come with changing trends in apparel and because I will be attending college the next 4 years as well. Right now two national chains are test marketing our shirts and hats in their stores. We just shipped Hallmark their first order that will be sold in 4 southern states and are in the process of printing the shirts for the first order from Cracker Barrel who is testing our shirts in Tennessee. We are also hoping to get the word out to the hundreds of Veteran non-profits around the US so that they will know that we are here to help them as one of the platforms for their fund raising needs.

We also are going to broaden our line to include more upscale items. We just added a line of Bow Ties with state and military themes that fit very well into our portfolio and can be used as a great tool for fund raising events that require a Tux or Suit. We would also like to provide items that appeal to women that would also be complimentary. We will know more in the next few months as we see how many of our current retailers decide to reorder for the season.
Words of advice for aspiring entrepreneurs? If there is one message that is clear from our story – it is to have a purpose that transcends your business. There are plenty of companies out there that make great products – but to separate yourself from the others you really should have at least part of your corporate mission be focused on helping others. The other piece of advice would be to not be afraid to fail – because you will learn so much from the process it will be worth the learning experience no matter what your age is.
Popular in the Community