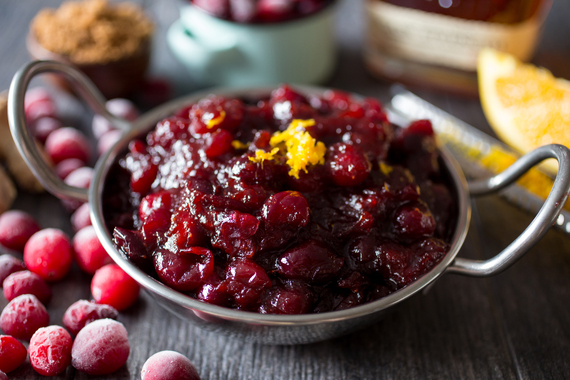 I love fresh cranberries and every single year I try to come up with new dishes to show off their beauty. Some of my favorites are cranberry rosemary focaccia and my cranberry orange Dutch baby. However, growing up cranberries had little to do with my culinary life. They were just something that was available in can form and were just opened, jiggled out of the can and put on a plate.
My step-mom would slice it up and there it would sit. No one touched it and people would laugh at how every year we open the can and no one eats it. To me, cranberry sauce was just the laughing stock of the Thanksgiving table.
Poor cranberries. They were never asked to be congealed and just thrown into a bowl or sliced in can-shaped rings. The cranberries should be celebrated and gobbled down with delight.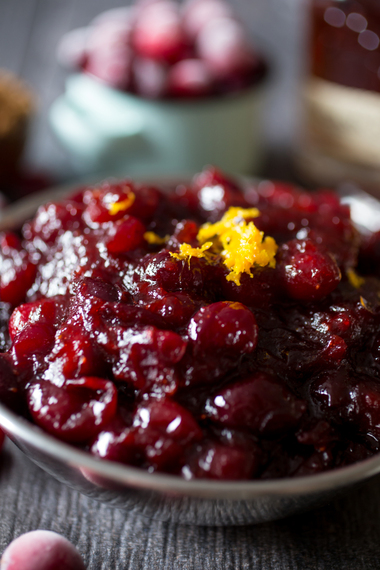 That's why this year I vow to not let the cranberry sauce go to waste. I'm going to show my family that fresh cranberries and just a few simple ingredients can make the most delicious cranberry sauce they ever had.
This version is slightly sweet but not so sweet you'll be in a sugar coma afterwards. It's great on top of turkey and even better when paired with vanilla cheesecake.
There are about a million ways to make cranberry sauce, but this recipe just uses brown sugar, orange juice, orange zest and grated ginger. That's it. It seriously couldn't be any easier. If you feel like you have the time you can always fresh squeeze your orange juice, but personally I use store bought and it turned out just fine.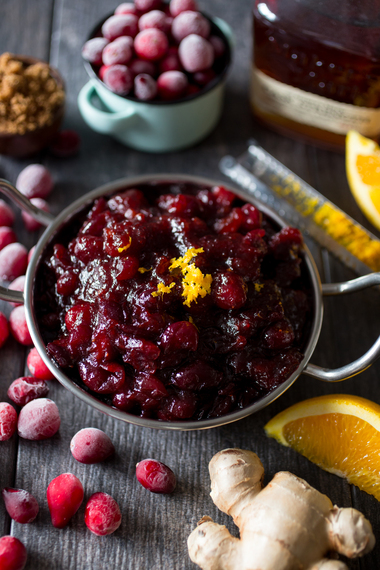 When you're cooking down your cranberry sauce, the little berries will pop and slowly cook down until it's thick and jelly like in consistency. If you like your cranberry sauce chunky (I do) just use the back of your spatula to mash some of the berries, but leaving most of them fairly whole. If you prefer a less-whole berry feel, simply mash until it reaches your desired consistency.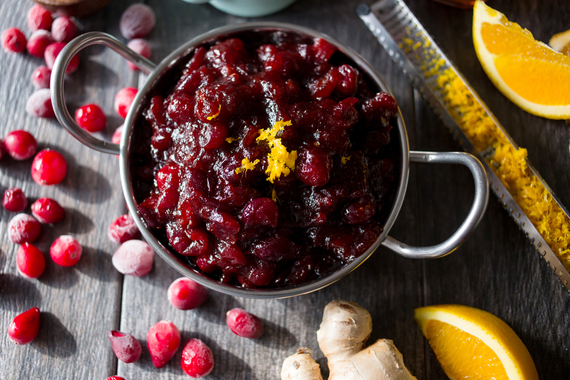 Brandy loves all things culinary, as documented on Nutmeg Nanny. But we're especially excited for her boozy cocktails and kid-friendly mocktails as our Cocktails and Mocktails Fanatic.