The mastermind behind the intricate scheme is a Phoenix radio show producer named Justin Scheman. He successfully tricked his girlfriend Diana Bishop into thinking she was a contestant on an online edition of the "Amazing Race" -- a show the couple has binge-watched 18 seasons of since they've been together.
The two teamed up for the adventure, which ultimately spanned 5,000 miles, six states and two countries. The prize for completing the race? A trip to Iceland, which is where Scheman very nervously got down on one knee and popped the question to his girlfriend under the northern lights.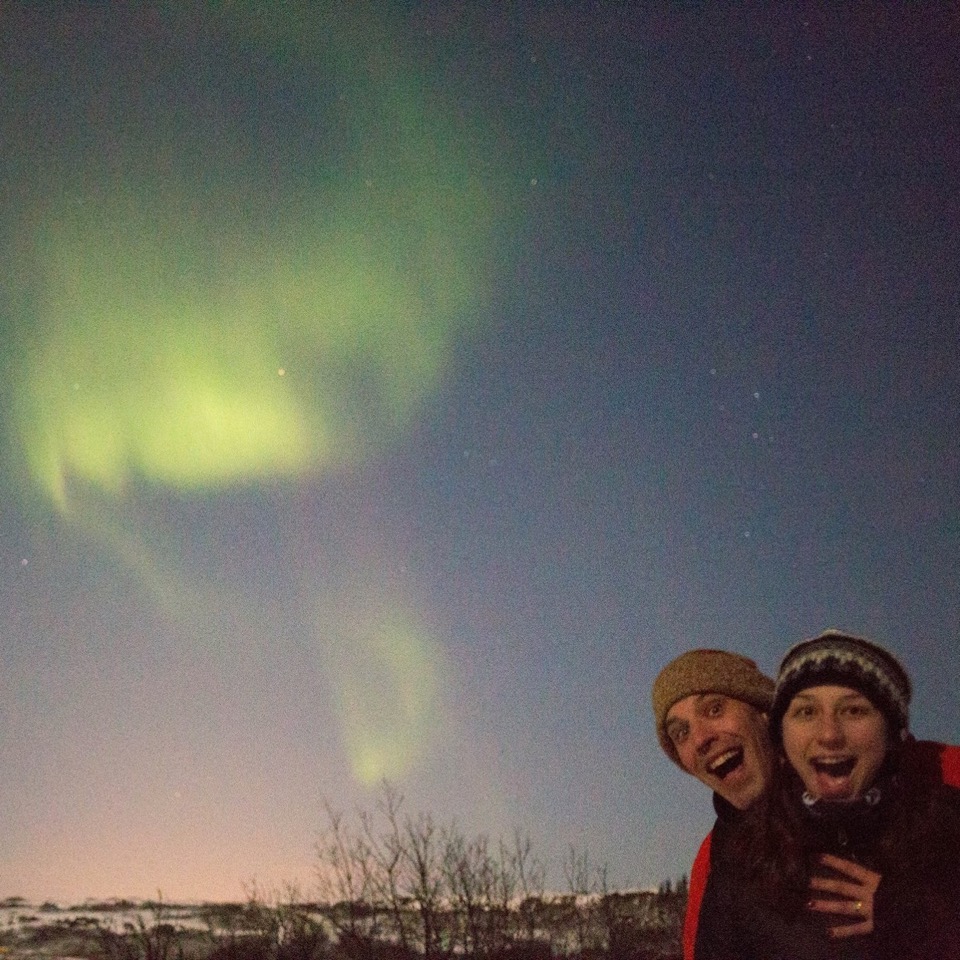 Courtesy of Justin Scheman
Scheman told The Huffington Post that it wasn't until they were already on their way to Iceland that he revealed the whole thing was a ruse.
"When she realized CBS didn't set up that race she was floored!" he said. "She kept kissing me and squeezing me. It was so cute, I wish the camera was rolling! She couldn't believe I was so detailed. With the pull-tab envelope, the way the clues were written, the arrows posted on the streets, real release forms, etc. I even used the same cars they use on the show."
Scheman said it only took him six weeks and $2,500 to plan the proposal. But it was complicated, he told us, by the fact that he is living Phoenix, while Bishop has been living across the country in Philadelphia. He hired people from Craigslist to assist with the clues and challenges and didn't meet the cameraman until the day of the proposal.
Fortunately, it all came together in the end in a beautiful way. Watch the romance and adventure unfold in the video above.
Related
Before You Go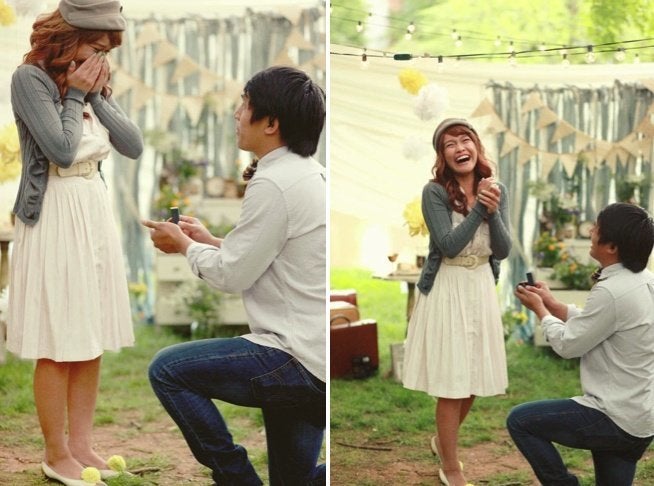 Emotional Proposal Photos