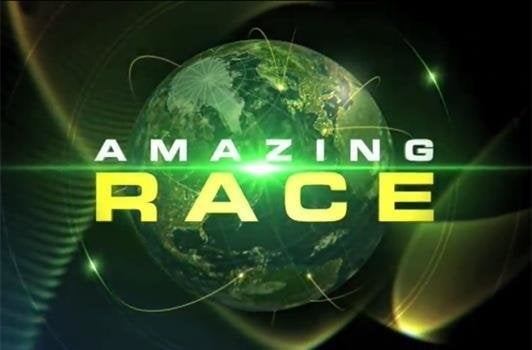 I'm a fan of the CBS show and followed multiple seasons, including the current one that's nearing the finish line.
In the reality TV competition, contestants race around the world while tackling challenges. For one month, their only personal belongings are what they can fit in a backpack. Previous winners Rachel and Dave revealed that racers do not get packing lists.
Functional clothing for a variety of climates is a given. However, with the exception of my friends the Goths, teams generally aren't very stylish.
From my perspective as a fashion blogger, racers can do better. I put together a list of female wardrobe essentials. You can be a fierce competitor while looking like a million dollars -- and hopefully, take home that grand prize!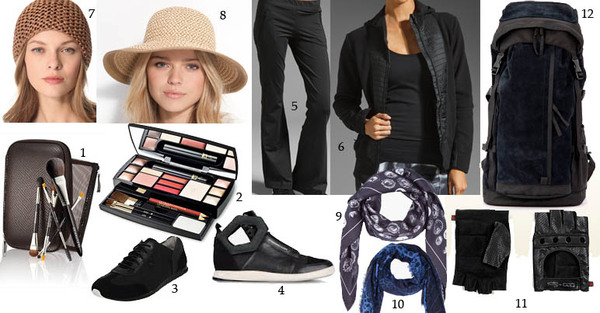 Numbered items in this photo are detailed below.
Sneakers
Racers need shoes to brave the rain, snow, sleet and hail. I love the sleek look of Adidas Y-3 by Yohji Yamamoto. The elegant Ava (3) has a leather sole, and the funky Shizuka II (4) has padding and rubber detail.
Sport-level clothing
Stella McCartney's Adidas collection balances fashion and performance. Her stretch pants (5) have a compelling shape, and her fleece hoodie jacket (6) has a zippered pocket so your passport and money won't fall out (as it did for the Rocker duo this year).
Gloves
There's a lot of dirty work on the Amazing Race, like collecting dead rats and lifting bamboo. The Burton Mix Master glove would be a life-saver, with a thin but protective leather palm and weatherproof membrane. For more nimble tasks, I love these Gucci fingerless gloves (11).
If you were an Amazing Race contestant, what would you bring? All-stars Kent and Vyxsin share their packing tips in this video. For additional travel tips, visit La Carmina blog and add me on Google Plus.