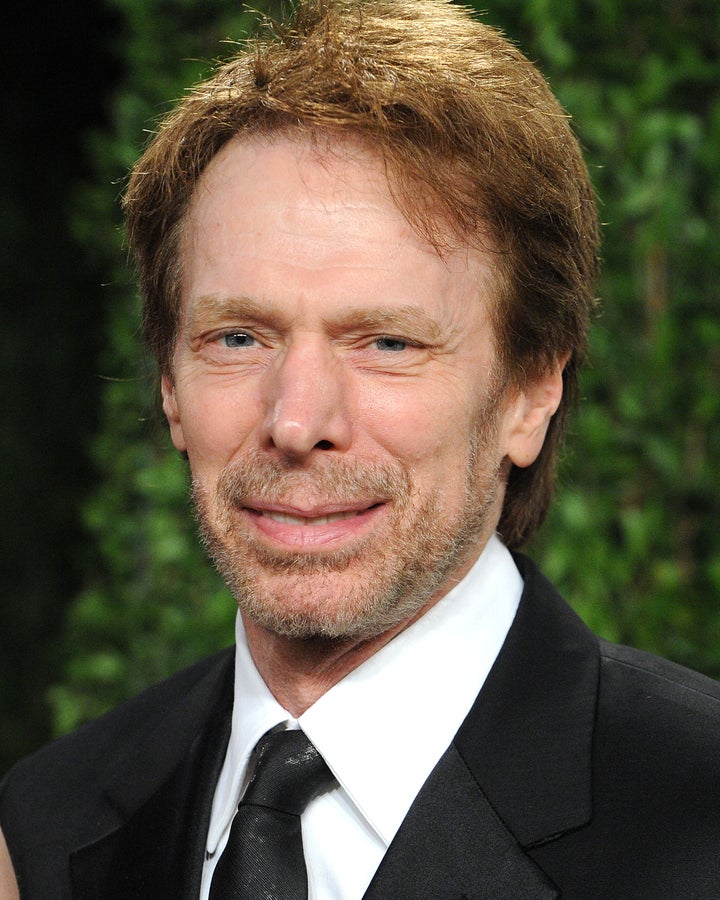 Let's get this out of the way up front: CBS and the producers of The Amazing Race made a horrible mistake in judgment. The Emmy-winning reality/game show's use of the wreckage of a downed American B-52 bomber as a prop in a recent Sunday's episode, set in Hanoi, created a firestorm of criticism in the social media blogosphere, cable news, and veteran service organizations across America. What they collectively missed -- culturally -- is that the wounds of war are generational, and never really heal. Four Americans went down with that plane, two lost their lives, and two were imprisoned.
Last night, CBS chose its primetime to offer its heartfelt apology to all veterans, and their friends and family for the pain-causing mistake. Internally the network is self-examining its editorial practices to ensure something like this will never happen again. Without advertisement, it is making a herculean effort to reach out to any and all veterans who were closest to this unintended but hurtful event to make private apologies to VSO's across the nation.
That is not why I am speaking out.
I raise my voice because in the fallout of what is admittedly a very bad mistake, the personal integrity and patriotism of Jerry Bruckheimer have been impugned, with comparison of Jerry as the equivalent of actress Jane Fonda's famous protest of the Vietnam War. He has been compared to a communist sympathizer, and other disparaging remarks.
The Jerry Bruckheimer I know has lived a life demonstrating a love of his country. He has always gone beyond the call of duty in his unequaled love and support of American men and women deployed in war. He has quietly supported many veteran service organizations and causes. Most recently I called him for financial help in bringing busloads of wounded Walter Reed soldiers to participate in the non-partisan Red, White, and Blue Presidential Inaugural Ball in Washington, D.C. This was a very special evening where the wounded and their families were entertained by the patriotic southern rock group Lynyrd Skynyrd. The smiles and tears of these recovering wounded men and women were worth their weight in gold.
Over the past 12 years, as I traveled the war zones of Iraq and Afghanistan for CNN, Jerry asked me to keep my eyes open, and report any troop location where there was a lack of morale and welfare support for the deployed troops. Every time a location was identified, Jerry would write a check, or send technology or videos in large numbers for distribution across the forward operating bases.
Every soldier, airman, sailor or marine who processed through Kuwait, on their way to Iraq, Afghanistan, or returning home, has benefited from his quiet, anonymous donations.
Jerry is a quiet professional who avoids the typical Hollywood limelight; he chooses to be measured by his own conscious regarding his deeds and charitable giving.
In short, he is extremely undeserving of the character disparagement, which has been leveled at him during this unfortunate time. I make no apology for the lack of judgment on the part of the show runners of The Amazing Race, or the editorial process. Neither do I make excuses for anyone.
What I do offer is firsthand context of Jerry. By all accounts, he remains one of the real good guys in Hollywood, he cares, and strives to make a difference in the lives of our service men and women. Period.
Its my hope as the network, and producers do everything in their power to make this mistake right, that the personal integrity of this patriot is not further disparaged for this admitted mistake. The buck always stops with the boss. He gets that. He has owned that.
The silver lining of this is that we now might shift the media focus where it belongs next: calling for support of our returning wounded veterans, helping them reintegrate back into society, work on veteran employment, and strive to prevent veteran suicide and homeless.
CBS has been a leader in this effort for the past several years as we in the veteran community have been working closely with them, and their senior executives in exploring solutions for public information regarding the needs of all veterans.
These are the causes that Jerry Bruckheimer quietly supports!
I pray that we as Americans can now place our energy in healing and dialogue, which is greatly needed, as we improve our national discourse and shine a light on the greatest needs for our veteran population, as our government cannot do it alone.
REAL LIFE. REAL NEWS. REAL VOICES.
Help us tell more of the stories that matter from voices that too often remain unheard.