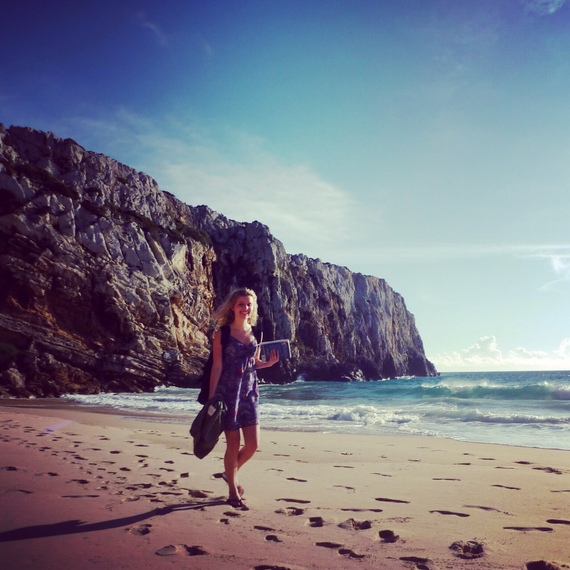 By College Tourist; Author: Tori Danforth, University of South Florida
If you're stuck trying to pick a destination for your next trip have no fear! We're going on a journey around the world!
As any world traveler or study abroad student knows, preparing for an upcoming trip can be quite time consuming. However, the hardest part is first deciding where you want to go! This all depends on the types of experiences you would like to have. Do you want to wander the cobblestone streets of ancient cities, while eating your weight in gelato? Or would you prefer to spend your time scuba diving with great whites and relaxing on white sand beaches? There are an infinite amount of options when it comes to what you can do on your travels so here are some ideas to get your next trip started no matter what continent it happens to be on! Some are touristy and well known, others are unique and off the beaten path. However, each of these activities has been tested by either myself, other students abroad, or local residents to ensure that they are well worth your time. So for those of you that are unsure of where to go next or need a little travel inspiration, here are experiences to have on every continent!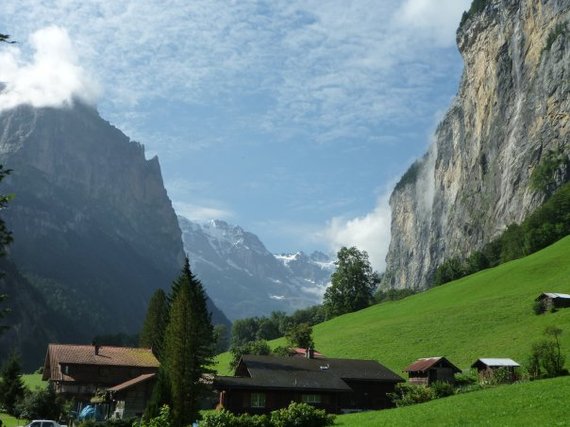 Europe has traditionally been the most popular place to study abroad for U.S. students and for good reason. This continent offers the best of everything: striking historical sights that are hundreds, even thousands of years old, modern cities with limitless attractions and activities, a variety of delicious food, and all of the amenities of home. I love Europe for numerous reasons, but mainly because it's so easy to visit multiple countries in a short period of time. I once woke up and had the best waffles of my life in Belgium, had lunch and spent the day exploring in Amsterdam, and made it back to my home in Germany in time for a late dinner! There's no other continent that you can do this on, which is why Europe is chock-full of incredible experiences to be had. Here are five to get you started!
1. Become a certified gladiator in Rome. I have to say I was a little skeptical when my mom signed me up to do this at Gruppo Storico Romano on a family trip a few years back, however, this turned out to be one of the coolest things I've ever done! Plus, it never fails to shock people when I tell them that I am in fact a trained gladiator with a certificate to prove it.
2. Camping in the Swiss Alps (or Skydiving or BASE jumping off them if you're really brave!). Camping Jungfrau in Lauterbrunnen, Switzerland is one of the best places for both.
3. Take a dip in one of Iceland's famous geothermal pools. Landmannalaugar and Laugarvallalaug are popular all-natural choices, and of course the famous Blue Lagoon is another great option.
4. Exploring hidden beaches of the Algarve. Some are popular with little restaurants that serve the freshest seafood around and others are completely hidden, accessed only by trails leading through caves. Whatever type of beach you prefer, Portugal's Algarve region has it and it's guaranteed to be a beach unlike anything you have ever seen with dramatic cliffs on all sides. Make sure to come in the off season for the chance to have these beautiful beaches all to yourself.
5. For some spooky but unforgettable experiences try going on a night tour of the underground Catacombs in Paris or a Dracula tour in Transylvania, where you can explore all things related to Vlad the Impaler. Which admittedly sounds morbid but is actually a scenic journey through some of the region's most impressive sights and castles.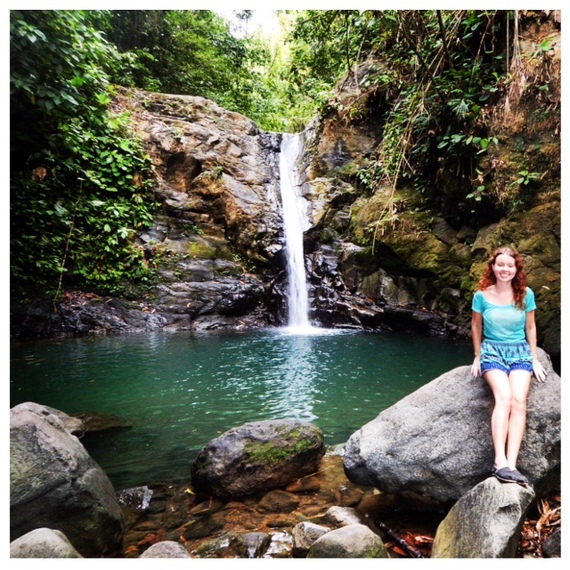 Yes, I know that Central America is technically a part of North America but it deserves a category all to itself! So if you're looking to stay a little closer to home, the countries of this region are the perfect destinations for not only perfecting your Spanish, but also adventure activities! If you're an adrenaline junkie, nature lover, beach bum, or all three, consider these possible experiences:
1. Zipline through the jungle: No trip to Costa Rica is complete without ziplining your way through or over a rainforest! You can do this pretty much anywhere in the country but make sure you go superman style at least once to feel like you're truly flying.
2. Sandboard down an active volcano. Nicaragua is where you can really get your heart pumping with this activity at Cerro Negro. Afterwards, unwind on one of the country's beautiful beaches.
3. Explore Tikal in Guatemala. Situated among the rainforest, Tikal is an expansive network of ancient ruins as well as a UNESCO World Heritage Sight. A visit to these beautiful ruins is well worth the trip.
4. If you're inspired by your trip to Tikal and want to learn more about the Mayan culture, consider a homestay with a local Mayan family. The Rising Minds organization offers both homestay and cultural immersion options, while also contributing to sustainable development for the region.
5. Go exploring. Central America has natural treasures lurking around every corner. Go hiking to find a hidden waterfall, or go on a nighttime jungle excursion to see exotic wildlife at its best. No matter what country you explore in this region, you're sure to stumble across something amazing.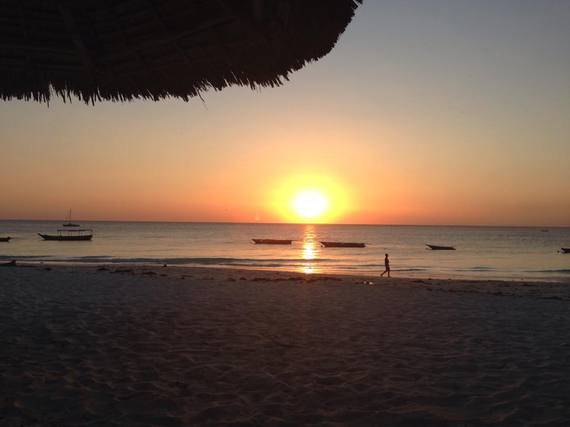 One of the largest and most diverse continents in the world, Africa is full of unique experiences. I'm not exaggerating when I say every single one of my friends who has been to Africa has returned completely renewed and inspired after their trip! Ask anyone that's been there and they'll say there's just something about it that keeps you coming back. Though it's massive, here are some ideas to narrow down your trip:
1. Climb Mt. Kilimanjaro. Words cannot describe how accomplished you'll feel after climbing the highest mountain in Africa and even if you don't climb it, go for the breathtaking sight of it!
2. Camping in the Sahara desert. Before you imagine dying of heat stroke in the middle of the world's largest desert, note that these tours take place at night and have been recommended as one of the highlights of many people's trips. As the sun sets you'll ride camels into the heart of the Sahara and then camp under the stars. I think it's safe to say this is a sunset you'll never forget!
3. Victoria Falls. Known as the adventure capital of the world, this is a place where you can not only see one of the world's largest waterfalls but also swim up to the edge of it as well as bungee jump off of it! Whatever activity you do here it's sure to quench your thirst for adventure. Plus, it's located between Zambia and Zimbabwe so it's a great excuse to explore two countries!
4. Get to know the culture. Africa is not only comprised of over fifty countries but also thousands of different ethnic groups, each with their own language and culture. Browsing the local market or attending a festival can be a once in a lifetime cultural experience in itself.
5. Zanzibar. If you haven't heard of this place, I suggest you Google it right now because the pictures will say it all. This archipelago off the coast of Tanzania boasts historical centers like Stone Town, beautiful beaches that you have to see to believe, the chance to swim with dolphins as well as sightings of other indigenous wildlife, and a fusion of cultures, making Zanzibar a place for nonstop new experiences.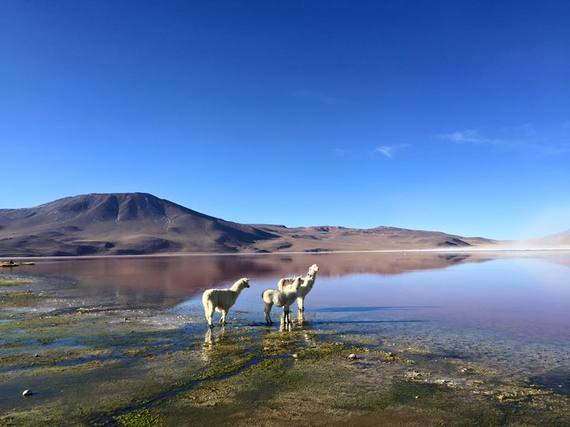 If you're looking to explore breathtaking landscapes, try one of a kind activities, and not break your bank, South America is probably your best bet! Composed of twelve countries and three territories each containing a fusion of cultures, histories, and climates, South America definitely delivers as one of the up and coming destinations of 2015. Here are five sights and activities to consider when traveling here:
1. Hike the Inca Trail to Machu Picchu. While this may seem like an obvious activity to do while in Peru, this is definitely a must-see on any trip to South America! Built in the 15th century, the sight is not only a UNESCO World Heritage Sight but was also voted as one of the New Seven Wonders of the World. Seeing Machu Picchu alone is well worth the trip, however, to enhance your experience consider doing the famous Inca Trail trek. On this trail you'll spend four days hiking and camping in the Andes mountains, visiting famous Incan ruins along the way with the trip culminating in watching the sunrise over one of humanity's most impressive structures.
2. Bolivia. This country alone will provide enough once in a lifetime experiences to last your entire life. Between visiting a traditional Quechua market, playing in the otherworldly Salar de Uyuni (which also happens to be the largest salt flat in the world), cycling the world's most dangerous road, and not to mention exploring two capitals, Bolivia will keep you busy for the duration of your trip!
3. Futbol, Tango, Carnival! Experience life in South America like a local. To start, this is arguably one of the best places in the world to watch a soccer match. If you find yourself in Argentina, try your hand at the Tango, or if you're in Uruguay consider living like a local gaucho with a visit to a family ranch, and if you time your trip just right, participate in the world famous Carnival in Brazil.
4. Explore the Diverse Landscapes of Chile: From the glaciers of Patagonia to the driest desert in the world, Chile will have you thinking you've entered another planet. A magnificently beautiful planet that you'll never want to leave.
5. Iguazu Falls: One of the most stunning waterfalls on Earth. Another must see on any trip to South America!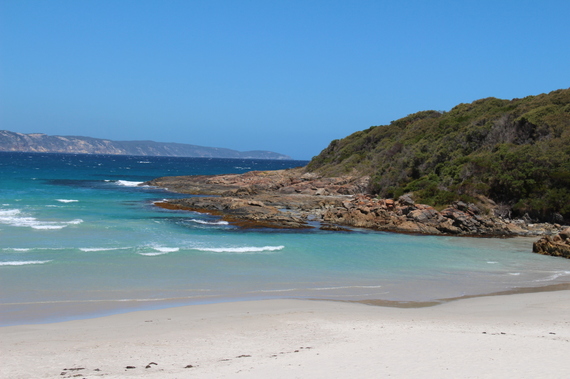 Though it is the smallest continent and one of the furthest from the United States, Australia is on everybody's bucket list! As it should be, because it's one of the friendliest, cleanest, and most beautiful places you can visit. I had a tough time narrowing this continent down to just five experiences because there's just so much to see and do here!
1. Diving. This side of the world offers underwater views that simply cannot be beat, particularly at the Great Barrier Reef and Fiji.
2. Experience Aboriginal culture. Native Australian's comprise one of the oldest surviving cultures in the world. Experience their traditions and ways of life with one of Animal Tracks Safari's unique cultural tours!
3. New Zealand. Here you can learn about the local Maori culture, road trip through the incredible countryside, try any number of adventure activities, and of course visit Hobbiton, the set of Lord of the Rings!
4. Wildlife. Australia is home to some of the most distinctive wildlife on the planet. Make sure to check out the adorable kangaroos that inhabit Murramarang National Park or for a close up look at some of Australia's more deadly animals try Adelaide River Cruises where you can get up close and personal with the country's giant crocodiles!
5. Take in the iconic sights of the land down under. Take a tour of the Sydney Opera House, climb the Sydney Harbour Bridge, relax on Bondi Beach, behold Uluru in all of its glory. Sure, these may be touristy things to do but all the tourists do it for a reason!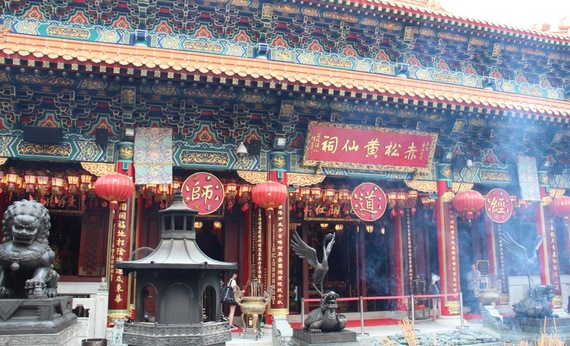 Last but not least there's my personal favorite continent, Asia. It's humongous, unlike anywhere you've ever been, and incredibly rich with experiences that you could never have in the West. Each country in Asia is so different from the next, you'll hardly believe you're in the same continent!
1. Spend the day playing with elephants. This is something I think every one should check off their travel bucket list! There is nothing quite like riding these majestic creatures through the Thai countryside and witnessing their playful sides as they repeatedly spray and dunk you in a river. One of the best places to do this is the Patara Elephant Farm in Chiang Mai where you can ensure that the elephants are treated humanely and that your money will be contributed towards their conservation.
2. Have a country-specific experience. As I mentioned earlier, Asia is HUGE! Therefore, because it's impossible to experience it all in one trip or even in a hundred trips, it's best to focus on having a country specific experience. Some to consider are: sampling the freshest sushi in the world at Tsukiji Fish Market in Tokyo, spend a few days living in a traditional Mongolian yurt, traverse the Great Wall of China, or practice your bargaining skills at a floating market in the Mekong Delta.
3. Island hop. Beautiful islands abound in Asia! Thailand alone has an island to satisfy every personality, from laid back Ko Tao to party centric Ko Pha-Ngan, home to the famous Full Moon Party. For unbelievable crystal clear water and limestone cliffs try the islands of the Philippines, particularly in Palawan province. Or for a truly exotic island destination try the Andaman Islands in the Bay of Bengal.
4. Explore the giant metropolises that are Asia's cities. Asia is home to some of the world's most impressive mega cities: Hong Kong, Tokyo, Dubai, Shanghai, Singapore, Kuala Lumpur...ok basically every city in Asia is really cool and worth visiting!
5. Get in touch with your spiritual side. Asia is the birthplace of multiple major world religions and as a result has temples, mosques, synagogues, shrines, and churches that will blow your mind for their intricate designs as well as their symbolic meanings. Between Angkor Wat in Cambodia, the temples of Bagan in Myanmar, and Harmandir Sahib or "the Golden Temple" in India which represents one of the holiest sights for Sikh's, you're sure to be amazed and inspired by these meaningful structures.
Well there you have it, activities and sights to check out on every continent of the world! While I hope it gets you thinking about your next trip it is by no means exhaustive. The sky is the limit when traveling and one of the best parts about travel is stumbling upon things that you had no idea were there or just chilling like a local every day. No mater what country you find yourself in you are sure to find something unique, modern, traditional, and beautiful. What are some unique and amazing travel experiences you've had while abroad?
Related