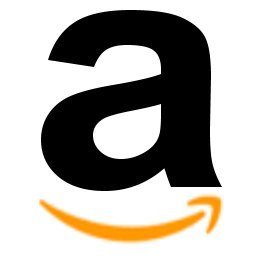 The giant Internet retailer Amazon.com Thursday said it will withdraw its membership from the American Legislative Exchange Council, the conservative public policy group that engineered controversial "stand your ground" gun laws and sweeping voter ID requirements that critics say threaten to disenfranchise minority voters.
The announcement was made during Amazon.com's annual shareholders meeting in Seattle, as the hue and cry against the organization, known as ALEC, and the corporations that support it continues to rise. Outside the meeting at the Seattle Art Museum, more than 100 protesters hoisted signs and clogged the entrance. Inside, Amazon executives and lawyers took questions from shareholders, including some asking about the company's membership in ALEC.
"This year, we've decided not to renew with ALEC, and it's because of positions they've taken not related to our business," Michelle Wilson, an Amazon attorney, told about 200 shareholders at the meeting, according to reports. Mary Osako, a spokeswoman for Amazon, later added: "Each year we evaluate all of our association memberships, and we decided not to renew our participation in ALEC in part because of positions that group took on issues unrelated to our business."
Rashad Robinson, executive director of the advocacy group Color of Change, called the withdrawal a win "for the little guy." Color of Change has led a campaign calling for corporations to quit ALEC, saying the group could "no longer work in the shadows."
"This is a big victory," Robinson told HuffPost. "We are making it clear, not just to Amazon, but to a number of other companies that thought folks were moving on to a new issues. There is still great concern and great outrage concerning any corporation that has anything to do with ALEC."
At least 16 major corporations, including Amazon, have dropped ALEC membership since Color of Change's campaign began in December. They include McDonalds, Coca-Cola, PepsiCo, Wendy's, Mars Inc. and Kraft Foods.
Robinson said that Color of Change teamed up with union workers to disseminate petitions to Amazon shareholders at the meeting and sponsored radio ads calling attention to Amazon's membership in ALEC. Thankfully, he said, "we taped ads that will never get to run."
ALEC has been derided by civil rights groups for the organization's push for so-called Stand Your Ground gun laws, which give gun owners wide discretion in using deadly force to defend themselves. The laws sparked renewed interest recently in the wake of two racially charged cases in Florida.
Marissa Alexander, a black mother of three in Jacksonville, was sentenced to 20 years for firing what her family has called a warning shot at her abusive husband. After a failed "stand your ground" defense, a jury found her guilty of aggravated assault with a deadly weapon. Alexander's supporters say her case highlights the law's vague outlines. The other example is the February shooting death of Trayvon Martin, 17, who was unarmed and black. George Zimmerman, whose father is white and mother is Peruvian, was initially released after the police said he was within his legal rights to defend himself when he shot Martin. He was later charged with second-degree murder.
Even before Martin's killing, civil rights groups had been rallying support against ALEC. Over the last few years, more than a dozen states, led mostly by Republican-held legislatures, passed a number of new voting laws pushed by ALEC that make casting ballots more difficult. Some states have limited early voting, put restrictions on voter registration groups and require voters to show state-issued identification at polls. The Justice Department has rejected similar laws in South Carolina and Texas -- states that must clear changes to voting law under provisions of the 1965 Voting Rights Act.
ALEC still has plenty of corporate supporters, including the drugmaker Pfizer and Koch Companies Public Sector, run by the conservative Republican benefactors the Koch brothers.
Robinson, with Color Of Change, said the goal of the campaign is to make it clear to corporations that they "can't have just a part of ALEC" in the dark. "We've worked within the marketplace to say that corporations can't have it both ways," Robinson said. "They can't have [an economic] relationship with the black community and participate in its suppression."
Popular in the Community