Amazon's ever-helpful virtual assistant, Alexa, is apparently trying to get some extra toys in U.S. households — possibly just before world domination.
The voice-activated gizmo-controller was only happy to comply last week after it heard 6-year-old Brooke Neitzel ask, "Can you play dollhouse with me and get me a dollhouse?" Presto: A $170 KidKraft Sparkle mansion dollhouse was delivered to Brooke's Dallas home, along with four pounds of sugar cookies.
Brooke admitted she'd also discussed cookies with Alexa, her mom, Meghan Neitzel, told Fox News. Family members are still eating the cookies, and plan to donate the dollhouse to a charity. They're also whispering more around Alexa.
But the shopping spree didn't end there. When a San Diego TV station covered the Dallas story, Alexa perked up again — in other households. After local CW6 anchor Jim Patton commented on-air, "I love the little girl, saying 'Alexa ordered me a dollhouse,'" Alexa owners watching the broadcast found that the remark triggered orders on their own devices.
Patton said a number of viewers emailed him or called the station to report what had happened.
Alexa is the voice of Amazon Echo, which does everything from getting a weather report to ordering more laundry detergent to turning on a consumer's music and lights. The device adapts to speech patterns and vocabulary, but can't distinguish between specific voices. That's causing some security and privacy concerns.
"All of these devices which record the internet of things will have some sort of website control, some sort of setting. You need to go into these settings and look at what they are, and what you can change," cybersecurity research expert Stephen Cobb told CW6.
Alexa's settings can be adjusted through the app to either switch off voice ordering or set up a password to prevent accidental purchases.
And it's probably best to do that sooner rather than later, because Alexa's influence only continues to expand. Several major appliance brands and automakers are now planning to integrate Alexa into their products. Amazon sold some 5 million Echo systems as of November, reports Yahoo.
Related
Before You Go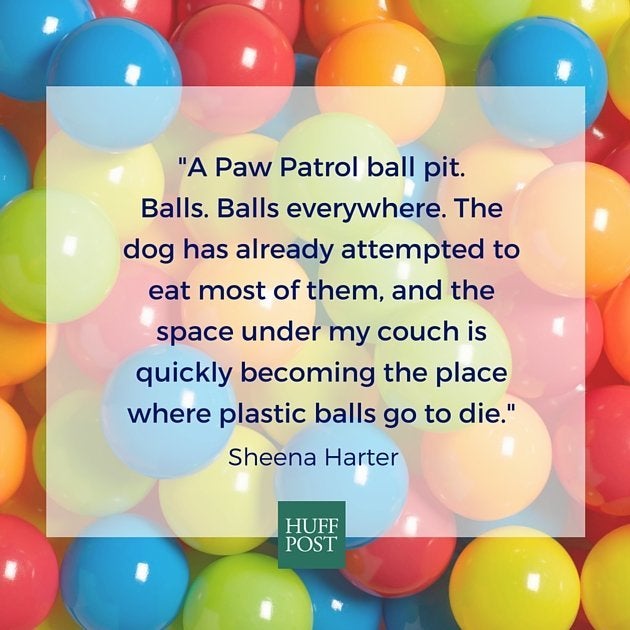 9 Toys You Wish Would Break Already
Popular in the Community