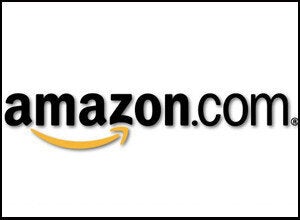 Online retailer Amazon.com has announced the launch of a new store: an online app marketplace dubbed the Android Appstore, which offers a kind of iTunes for Android apps.
The new app storefront already has one tech behemoth grumbling--Apple has brought a lawsuit against Amazon alleging the name of the app store infringes on its trademark--while Google is likely none too pleased to see a new app marketplace that directly rivals the search giant's own Android Market.
Amazon's Appstore, now live, offers several thousand Android apps for tablets and smartphones. It is accessible via a mobile app and, as TechCrunch notes, offers several appealing new features, including the ability to "test drive" apps before they are downloaded and a free app-of-the-day promotion that will offer up a different premium application, gratis, each day. Amazon will also be integrating apps into its recommendation engine, so that users looking up cookbooks could see the "Recipes Search" app among the items suggested to them.
Amazon's new app store is combining elements from both Apple and Google: though it will be offering only Android apps--like Google's app storefront--it will be screening each of the apps submitted to the Android Appstore--like Apple. TechCrunch notes, however, that the screening process does not have "a high bar, but at least you'll be assured the app won't crash at launch."
Will consumers pick quality over quantity? Amazon is hoping the answer will be yes.
All Things Digital notes, "While there's a huge number of apps in the market, customers have a hard time finding the ones they want to buy. Conversely, developers have a hard time monetizing."
Do you think Android users will pick Amazon's app store over Google's? Why? Weigh in below.
Popular in the Community