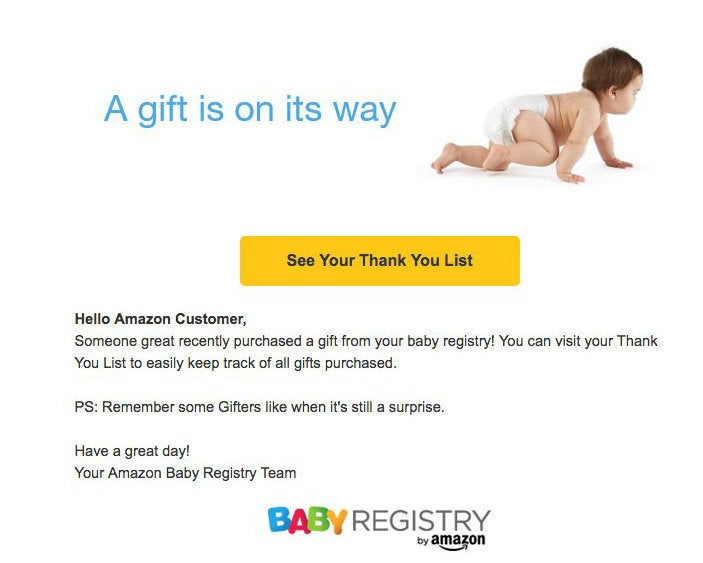 Many Amazon customers were left befuddled and vexed on Tuesday when they received an email telling them that they'd been gifted something from — what was for a lot people — a nonexistent baby registry for their nonexistent baby.
"Hello Amazon Customer," the email says. "Someone great recently purchased a gift from your baby registry! You can visit your Thank You List to easily keep track of all gifts purchased."
It's unclear how many people received the email, which Amazon later said was sent out by accident, but a glance at social media suggests that many people — both those with Amazon baby registries and many more without — were impacted by the mistake.
Customers expressed confusion and displeasure on Twitter:
"I do not have a baby registry on Amazon or anywhere else," wrote Shafrir. "In fact, I have spent the better part of the last two years trying to get pregnant. So getting this email was ... unwelcome."
Shafrir noted that customers who did have Amazon baby registries who clicked on the email were directed to a blank page.
In a followup message to customers who received the mistake email, Amazon apologized for "any confusion" that may have been caused.
"Oops! We're sorry, we made a mistake," the subject line of the email read.
Before You Go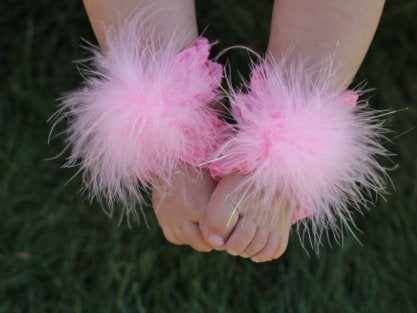 Seriously Ridiculous Baby Products
Popular in the Community