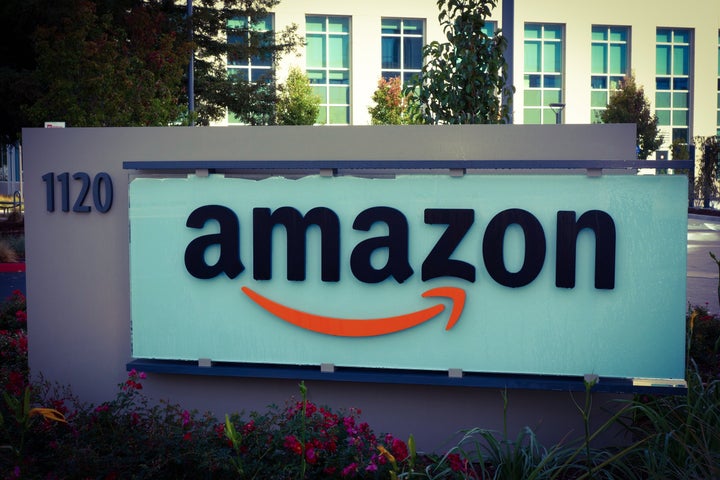 The New York Times has it right: Colorado is the perfect home for Amazon's next headquarters. And the state's flagship educational hub – the University of Colorado Boulder – is exactly the top-tier research institution to fuel the technical workforce an economic powerhouse requires.
Science and engineering are long-term endeavors in which today's investments pay off far into the future. Choosing the right headquarters location is not too different, and I have some friendly advice for Mr. Bezos: Pick with the long-term in view.
So, why does Colorado have what it takes?
Today, the four-campus University of Colorado system has more than 7,000 engineering students across 18 degree programs, including computer science and applied math. This year, while schools around the country were struggling to hire faculty, CU's Department of Computer Science increased their faculty by 50 percent to leap ahead of the growing demand for CS graduates across the state. Within a few years, over 10,000 engineering and applied science students will be in our classrooms, laboratories and research centers. These students are taught by dozens of National Science Foundation CAREER award winners, nine members of the National Academy of Engineering and three winners of the National Academy Gordon Prize for innovation in engineering education. CU Boulder is the No. 1 public university in NASA funding worldwide, and set an overall record for research awards this year.
Amazon's success requires a technically strong and diverse workforce to compete in the 21st century global economy. CU Boulder has more faculty focused on computer science education research than any university in the United States. We've invested heavily in artificial intelligence and cybersecurity, growing our research impact and curriculum in these critical fields. And we're combining engineering with entrepreneurship to ensure our graduates have the necessary business acumen to accompany their technical skills.
Our students are not just well-trained, but creative. They include innovators like Emily Daub, a designer and dancer turned engineer, whose first foray into electronics involved embedding accelerometers and programmable LEDs into a circle skirt. She's now president of the Makers Collective helping others grow their technical skills.
Much like Amazon, our college is focused on creating an inclusive community. The National Center for Women & Information Technology, or NCWIT – of which Amazon is a corporate partner – was founded at CU Boulder. We have a clear-eyed vision to become the first public engineering institution to achieve gender equity. This year's freshman class includes double the average national percentage of women and a record high percentage of underrepresented minority and first-generation students.
Of course, it's not just the University of Colorado that will supply these workers. I just returned from a statewide engineering road trip visiting high schools, community colleges and other four-year universities. I've seen first-hand the innovation happening all over Colorado. Boulder and Denver are well-positioned to deliver the goods (just ask Google, Oracle, Twitter, Zayo, Lockheed Martin, Ball, BP, etc.). But skilled, passionate engineering students and workers reside across the state, from Grand Junction to Durango to Alamosa. It's this ecosystem, combined with the four University of Colorado campuses (Boulder, Denver, Colorado Springs and Anschutz), that's well positioned to take new and existing industries to the next level.
Each year, the CU system graduates more than 15,000 students and provides more than $3.85 billion in economic impact to the state and nation. Some graduates are Colorado residents; many are drawn to our state for an education and, because the great quality of life the Centennial State offers, decide to stay. Combined with the vibrant technological workforce existing across the state, these innovators are ready to meet the demands of a growing technology hub.
Working together with industry and government leaders, the University of Colorado is creating a well-lit path for students from all backgrounds, and from all parts of the state, to contribute to the nation's economy, security and quality of life. Amazon's HQ2 deserves that kind of stewardship, and we're ready to do it right here in Colorado. 
Bobby Braun is Dean of Engineering and Applied Science at the University of Colorado Boulder.
Calling all HuffPost superfans!
Sign up for membership to become a founding member and help shape HuffPost's next chapter