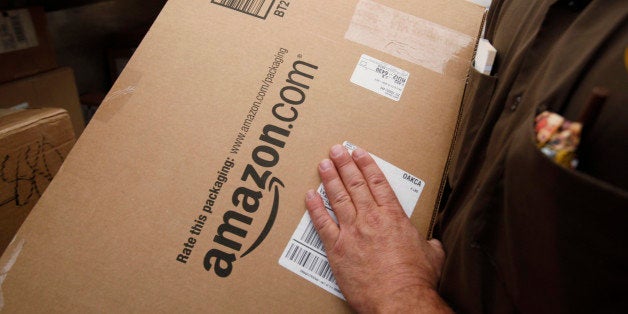 Amazon is starting Black Friday sales earlier than ever this year.
The online retailer is rolling out deals on Friday, Nov. 21, a full week ahead of the traditional Black Friday.
For eight days starting on Friday, Amazon will have new sales every ten minutes, on everything from electronics to clothing to toys, the company announced on Thursday. On top of those sales, Amazon will have six special "Deals of the Day," three on Thanksgiving day and three more on Black Friday.
If you're an Amazon Prime member, you'll get special treatment: limited-time "Lightning Deals" that you'll get 30 minutes before everybody else. "Lightning Deals" are available either until a specified amount of time runs out or all of the items available are sold.
Traditionally, online retailers waited until after Black Friday to introduce sales, usually on the Monday after Thanksgiving, known as "Cyber Monday." But retailers such as Walmart and Kmart are offering Black Friday deals earlier and earlier at their brick-and-mortar stores and online. Amazon and other online retailers have to make their deals earlier to compete.
To make these sales happen, Amazon is hiring extra workers... and robots. The company has already been using more robots in its warehouses to fill orders. The company has also hired 80,000 seasonal workers, 10,000 more than in 2013, according to the Wall Street Journal.
Related