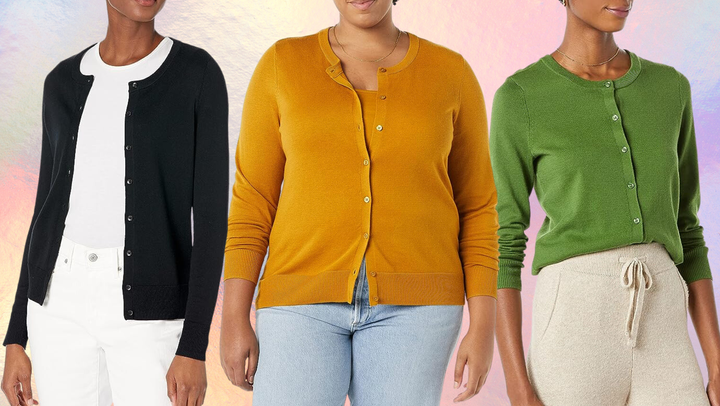 HuffPost and its publishing partners may receive a commission from some purchases made via links on this page. Every item is independently curated by the HuffPost Shopping team. Prices and availability are subject to change.
After an East Coast summer spent in a uniform of sweaty T-shirts and overalls, the cooler temperatures here in New York have ignited fall-fashion shopping urges that I've not felt since before the onset of Covid-19. Maybe it's the continuing conversation around quiet luxury or just all the fashion-related Substack newsletters I've been consuming of late, but I have my eye on timeless essential that I'm kind of surprised I don't already own: a classic crewneck cardigan.
While it seems like every brand under the sun is offering a take on this silhouette this season, it was J.Crew's forever-cool Jackie cardigan that I'd resigned myself to splurging on — that is, until I landed on a roughly $25 version in one of the most unlikely places: Amazon.
While the J.Crew iteration is undoubtedly a bit fancier — its renewable lyocell fabric is blended with silk, for example — Amazon's version, with a ribbed finish at the cuff and hem and a mostly-cotton fabrication, suits me just fine. I'm also very happy to spend precious minutes of my workday perusing each and every one of the 27 (!) available colors in an effort to determine which one is going to best serve my autumnal color story.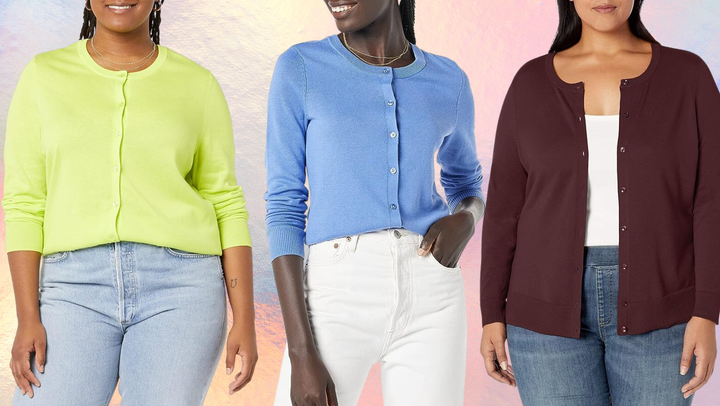 Something else that's compelling me to add this piece to my cart? Industry whispers that Amazon is quietly backing away from of many of its in-house fashion brands — which, while they weren't exactly trend-forward, were always reliable and affordable resources for grab-and-go staples like these. (See: Pieces like The Drop's Kimi dress, which offered a $70-version of a silhouette that other retailers priced in the hundreds.)
Amazon's cardigan also appears to be a clear customer favorite, with a 4.4-star rating across over 10,000 reviews. I'm already envisioning using this piece to extend the life of my summer dresses or buttoning it up and tucking it into A-line denim skirts.
See what reviewers had to say about this elegant piece, or just scroll all the way down to nab one for yourself. (I just did so myself, in highlighter green and tobacco brown.)
"This sweater is great for an office or a chilly night out. Sage green is the exact color I was looking for. Washed and gave it a quick tumble in the dryer and hung to finish drying. No shrinkage or lost color." — Sherry T.

"I took this sweater on a trip that was 3 weeks long and I wore it constantly, it's still in great shape. Washed on delicate, laid flat to dry. Perfect. I'm ordering 2 more in other colors." — larflorida

"My search has come to an end! This is the perfect cardigan. The fit is spot on. Just enough stretch to see the right curves but not the wrong curves. Love the matching buttons too. I am 5′6 and 165 pounds, I ordered a large. It fits comfortably over a T-shirt and thin enough to wear under another layer when needed. This is the perfect all season, all occasion sweater. I will be buying more colors." — Rosann

"I am the cardigan queen and I bought these for school to wear over t-shirts and under a coat when needed. I'll buy more colors since I've seen the quality. The sleeves are mice and long and I can roll them up once if I want to. I am replacing older ones and will buy these in various colors." — Ms. Debbie
Before You Go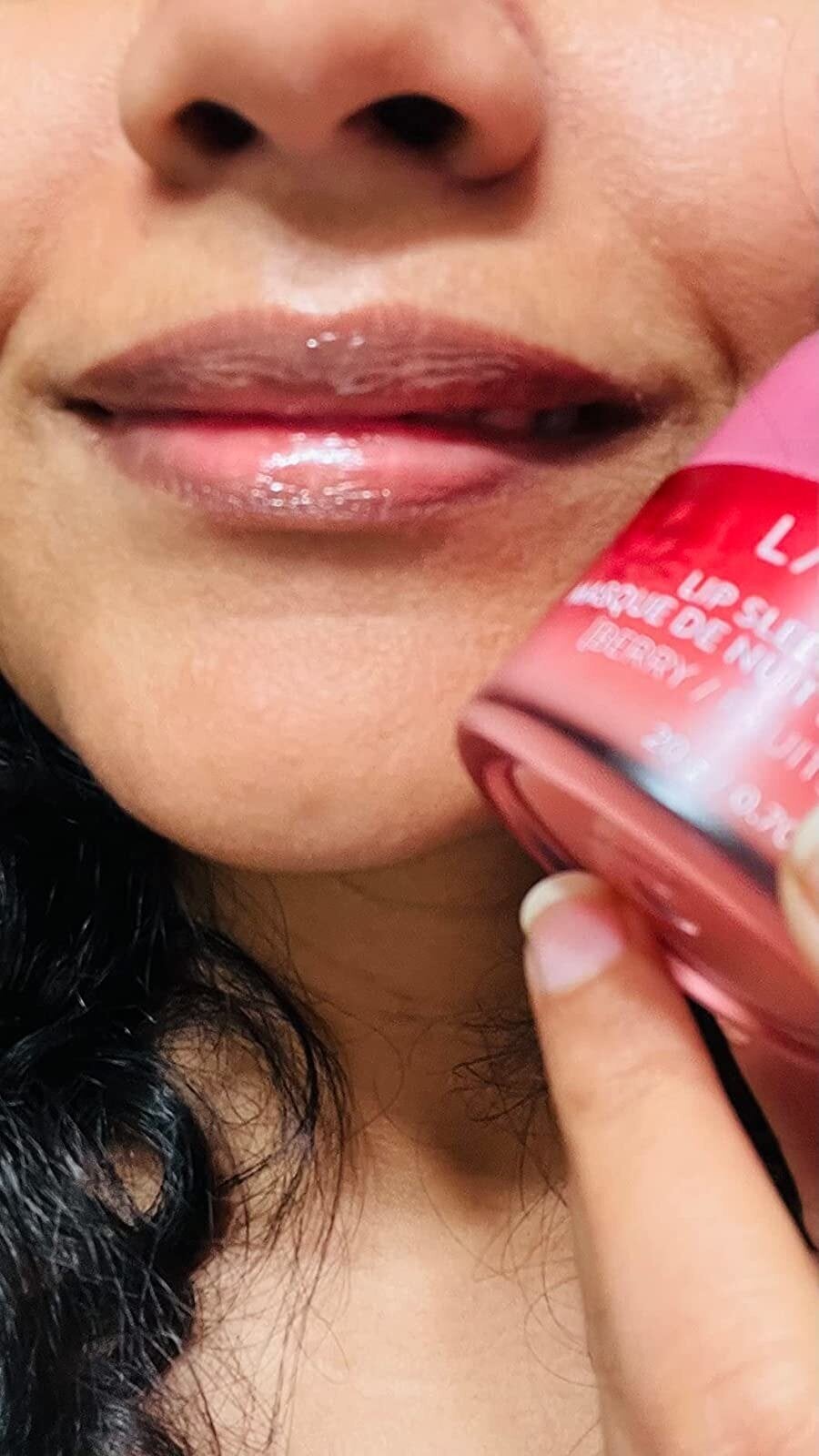 24 Luxury Skincare Products From Amazon That Basically Work Just Like Magic
Popular in the Community