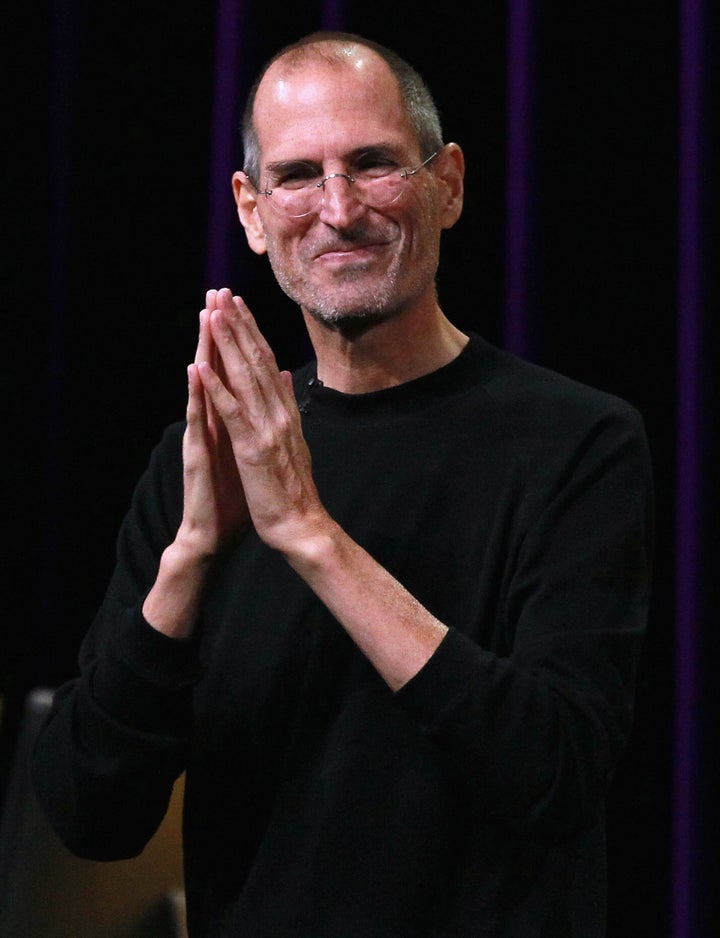 Yet, despite being the first to debut a digital music locker of this sort, some experts predict Amazon's media streaming service will actually give Apple the upper hand and provide it a more advantageous position from which to launch a rival offering.
Not only does Apple already claim 69 percent of the digital download market, but it has proven time and time again with gadgets like the iPod and iPhone that by following fast -- but well -- it can release a product after its competitors and still dominate the market. Online music streaming may prove to be no exception.
Amazon's new web-based music storage service, Amazon Cloud Drive, allows consumers to store their music collection on Amazon's servers and stream songs on any web browser or Android phone using Amazon Cloud Player. The new product is an enticing one for consumers: convenient, reasonably priced (the first 5GB are free), and reliable.
But the same features that may lure users to hand their songs—and cash—over to Amazon will receive intense scrutiny by rivals such as Google and Apple as they refine their own music streaming services, which are rumored to be in the works. Amazon has tipped its hand and competitors will adjust their next move to ensure their own offerings are at least as enticing as Amazon's.
"There is a second mover advantage for Apple," said Mark Little, principal analyst at Ovum, a research firm. "The fact that Amazon launched first obviously gives Apple and Google another bite at the cherry in terms of tweaking their offerings. That could be very advantageous to them."
"Apple is a very canny company that doesn't necessarily originate ideas, but its core strength is in the implementation," said Little. "This what is what Apple is about: it may one day be a first mover, but in most cases it's a second mover where it has implemented things across a platform and ecosystem in a much, much better way than others do it."
Though arriving first will no doubt allow Amazon to gain ground, analysts also say Apple can afford to take its time in delivering an alternative to Amazon's Cloud Player: The market for digital music locker services is still in its infancy and most mainstream consumers have a lukewarm interest in storing and streaming their music on the web.
Early adopters may be enticed by Amazon's offer, but many are still unfamiliar with cloud-based storage offerings and prefer to listen to songs by uploading them on their gadgets.
"I'm not convinced that there is a huge consumer need" being filled by the offering, said Carl Howe, director of consumer research at the Yankee Group. "I have yet to see this as a big deal for consumers. It goes back to whether consumers are looking for a cloud-based music streaming service for music they already own. Do consumers really want to pay more for music they already own?"
As á la carte downloads of the sort offered on iTunes become increasingly passé, Apple's best bet may be to wait until it has the iGizmo equivalent of an online storage service—something beautiful, accessible, and seamlessly integrated with Apple's ecosystem.
"Cloud storage has been around for a long time, but it's not a mainstream thing," said Gartner analyst Michael Gartenberg. "What we'll see from Apple and Google is a more refined experience, that's what tends to win. It wasn't that Apple was first in music, but that it delivered the complete music experience. Amazon's stuff feels like much more geared to early adopter who much more experienced and familiar with this."
Still, the victor in the latest front of the war over digital music dollars is far from certain. And it will be determined by more than polish alone. Record labels, which are already crying foul over Amazon's new service, control the content and will be a key player in settling which digital music lockers succeed and which fail.
Apple's track record when it comes to cloud computing is also far from established. Though it offers services like iDisk and MobileMe, these remain niche products and are hardly Apple's most highly-touted brands. Amazon and Google could have more clout when it comes to the cloud.
"The truth of the matter is that Apple doesn't have a great reputation in cloud storage," noted Little.
Related
Popular in the Community