With the long weekend coming up, we know you're planning on catching some awesome TV between barbecues. But before you fully commit yourself to catching up on "Scandal" (although that's a good idea too), check out what we thought of Amazon's latest pilots.
"The Cosmopolitans"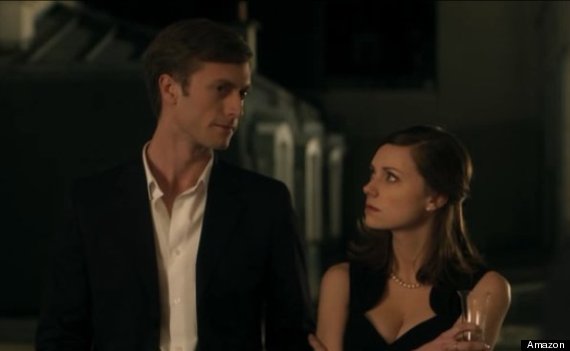 What's it about? Written and directed by Whit Stillman, "The Cosmopolitans" follows a group of ridiculously good-looking, well-dressed and well-spoken Americans looking for love in Paris. Their conversations about romance are so classy that they almost seems old fashioned, although that may be because Tinder isn't involved.
Who's in it? Adam Brody ("The O.C."), Chloe Sevigny ("American Psycho," "American Horror Story") and Carrie MacLemore.
Should you Stream it? Absolutely. If the characters are this magnetic in the pilot, they're only going to get better. -- Leigh Weingus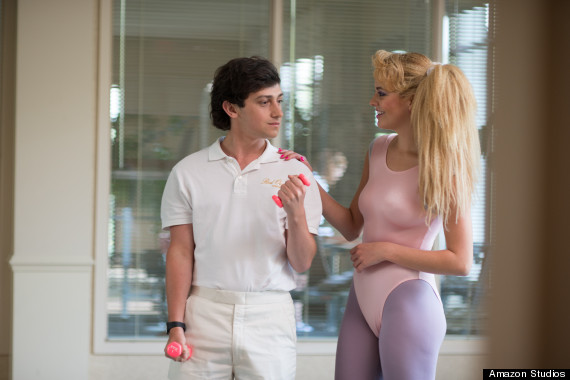 What's it about? "Red Oaks" follows David, an assistant tennis pro working at a New Jersey country club in 1985. When his father suffers a heart attack, he admits to never loving his mother in what he thinks are his last moments. His father quickly recovers and now David must deal with this new knowledge about his parents as he begins his last summer before going off to college.
Who's in it? Craig Roberts ("Submarine") stars as David, Paul Reiser plays the owner of the club and Jennifer Grey ("Dirty Dancing") plays David's mother. The pilot is directed by David Gordon Green ("Pineapple Express") and executive produced by Steven Soderbergh.
Should you stream it? The pilot plays like the unfunny, rich-kid version of "Wet Hot American Summer," but full of cliche characters and bland storylines. The overweight stoner dude wants the hot blonde chick, the tennis pro has to prove himself to the country club owner, the sleazy married guy gets a bunch of girls and there's skinny dipping in a lake. Not terrible, but also not memorable. Go watch Soderberg's spectacular series "The Knick" on Cinemax instead. -- Erin Whitney
"Really"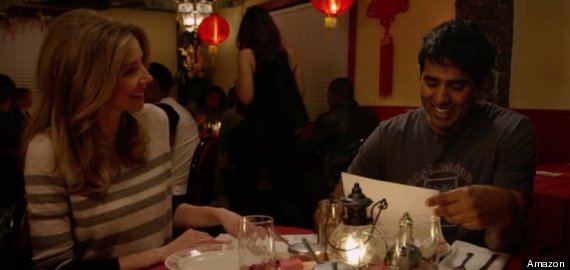 What's it about? A bunch of married 30-something couples living in Chicago. They have great kids and seem happy enough, except that all the guys aren't getting enough blow jobs.
Who's in it? Sarah Chalke ("Scrubs"), Jay Chandrasekhar ("Community") and Selma Blair ("Anger Management").
Should you stream it? Probably not. When I first started watching it I thought it was cute -- Chalke and Chandraskehar have good chemistry -- but as the episode went on I found myself praying for it to be over. The jokes fell flat, and frankly, it was kind of depressing. If that's married life, I want no pat of it! -- Leigh Weingus
"Hysteria"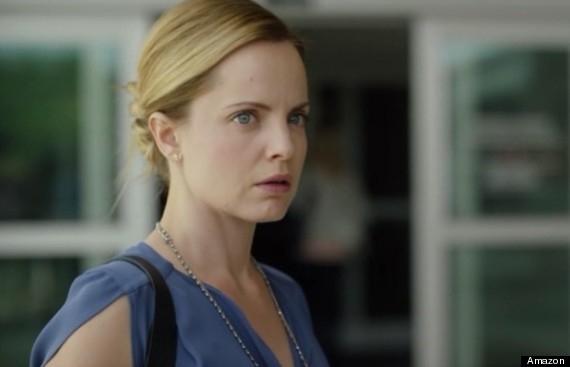 What's it about? After some girls who make terrible life choices (like meeting some randos from the Internet in a warehouse to learn a dance routine) contract a strange disease, the epidemic seems to spread through social media. In order to solve the mystery, a young doctor must go home to face her tragic past and apparently lie naked in bed for no reason.
Who's in it? Mena Suvari ("American Beauty," "American Pie") and T.R. Knight ("Grey's Anatomy")
Should you stream it? Depends. T.R. Knight does a good job and the storyline keeps you guessing, but the whole premise of a disease spreading through social media is pretty ridiculous (unless you count duck-face pics), and there are a lot of cringe-worthy moments. In the end, the show is kind of like "Hart of Dixie" meets "True Detective," except instead of Rachel Bilson getting into hilarious hijinks or Rust Cohle delivering devastating monologues, you have Suvari lying naked in bed and looking at a computer screen that isn't even facing her. -- Bill Bradley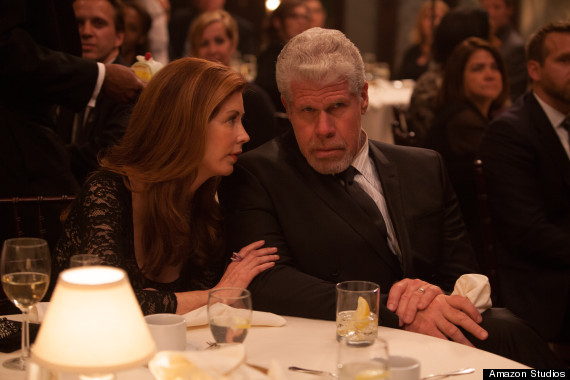 What's it about? When the morally bankrupt Judge Pernell Harris gets baptized, everything in his reality changes. After his daughter-in-law was raped, Harris' son shot himself and became comatose. While the family decides whether or not to pull the plug, Harris becomes a born-again Christian and begins seeing visions that he thinks are leading him to the rapist.
Who's in it? "Hand of God" stars Ron Perlman ("Sons of Anarchy," "Hellboy") as Judge Harris, Dana Delany ("Desperate Housewives) as his wife and Garret Dillahunt ("Raising Hope") as a god-fearing criminal. The pilot is also the TV directorial debut of Marc Forster, director of "Monster's Ball," "Finding Neverland" and "World War Z."
Should You Stream It? If only the religious themes weren't so overbearing, perhaps "Hand of God" could be an all-around solid drama. The pilot is a mix of police procedural and psychological vengeance thriller that has potential to grow, but overall it's most promising factor is Ron Perlman's believable performance. -- Erin Whitney
BEFORE YOU GO
PHOTO GALLERY
Celebs Without Makeup