It seems some popular Disney superheroes may have a new enemy on their hands: Amazon.com.
For those first three films, fans were told they can "[s]ign up to be notified when this item becomes available."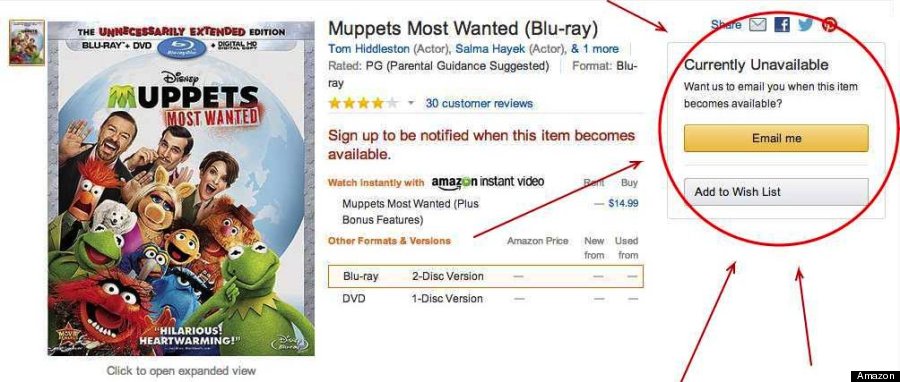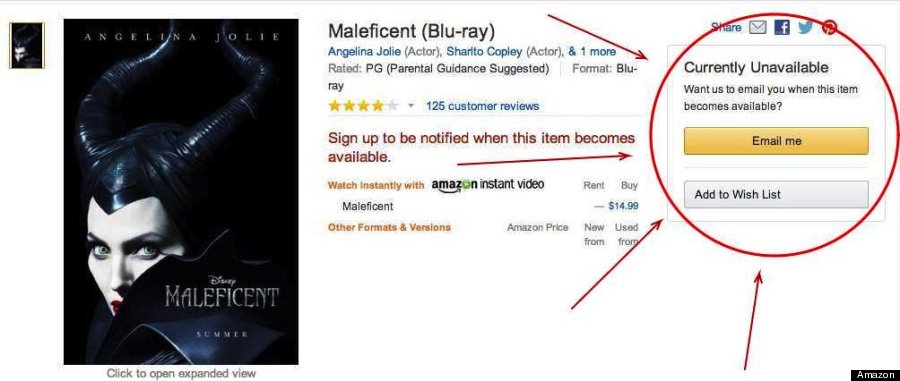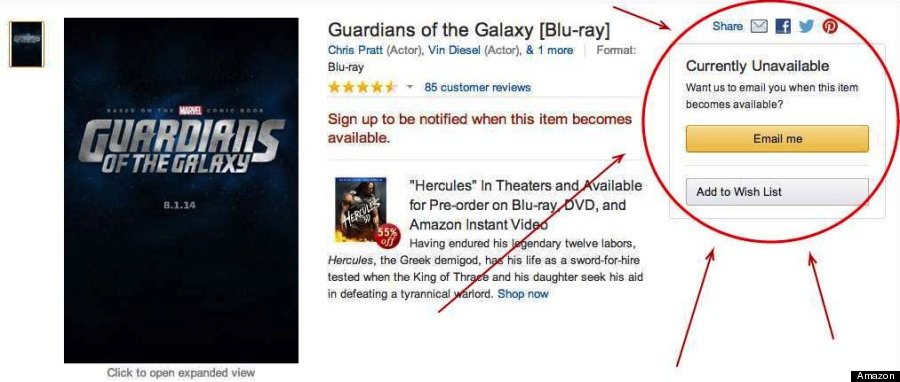 Marvel fans are also coming up empty. A search for the new "Captain America" installment, also owned by Disney, yielded absolutely no DVD or Blu-Ray listings. Customers are still able to pre-order digital versions of all four films in advance from Amazon Instant Video.
Though we don't know exactly what the apparent dispute between Amazon and Disney is about, the technology blog Re/code reported that Amazon cut off Warner Bros. from its huge and loyal customer base in order to wrangle more favorable contract terms from the movie studio. In that case, Amazon won, as it usually does.
We reached out to Amazon and Disney for comment and will update if we receive it.
Meanwhile, disc copies of all four Disney movies could be purchased in advance on Best Buy's website. All but "Guardians of the Galaxy," which only hit theaters in the U.S. last weekend, were available for pre-order at Walmart.com.
The apparent tiff between Amazon and Disney was first reported by Home Media Magazine, a publication that closely follows the DVD business.
Lately, Amazon and Hachette have been airing their dirty laundry in public. On Saturday, Amazon launched a website called ReadersUnited.com in an attempt to rally book lovers to take a stand against what it says are high prices for digital books. Meanwhile, over 900 authors have signed a petition against Amazon's tactics, which appeared in huge, two-page ad in this Sunday's New York Times.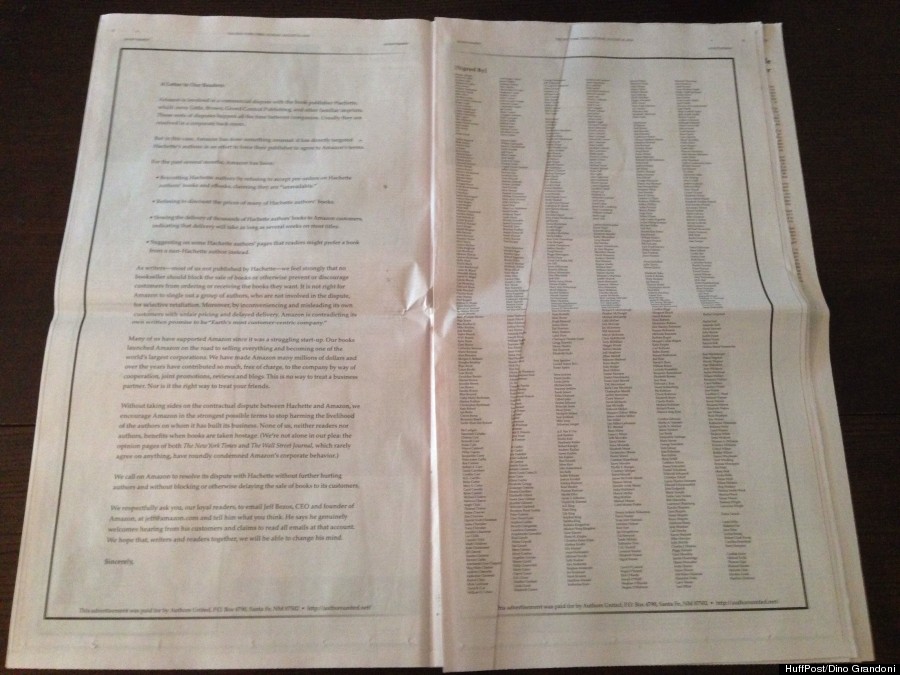 "As writers -- most of us not published by Hachette -- we feel strongly that no bookseller should block the sale of books or otherwise prevent or discourage customers from ordering or receiving the books they want," the letter reads. "It is not right for Amazon to single out a group of authors, who are not involved in the dispute, for selective retaliation."
Calling all HuffPost superfans!
Sign up for membership to become a founding member and help shape HuffPost's next chapter