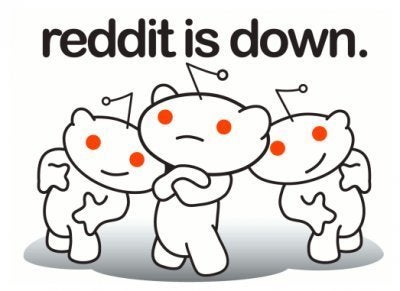 Amazon's affordable cloud-based EC2 (Elastic Compute Cloud) Web hosting service has attracted many popular startups in the social media space, and technical issues this morning have taken down several popular services including Foursquare, Reddit, Quora, Hootsuite and Moby.
Amazon obviously has a huge online retail presence, but the company is also one of the world's leading cloud services providers -- startups are drawn to EC2's variable pricing model that lets them scale as they grow. Unfortunately, with these sites being hosted on a single service, a big outage has been able to take down a swath of the social Web.
Highlighting the double-edged sword of centralized cloud hosting, CNET writes that earlier this morning Quora's homepage noted, "We'll be back shortly, we hope. Sorry, it sucks for us too. We'd point fingers, but we wouldn't be where we are today without EC2."
Amazon says it's still working on the issue. According to its status dashboard, Amazon's North Virginia servers started experiencing problems at 1:41 AM, and it's still causing downtime issues at all of the sites. For the latest, check Foursquare, Reddit, Quora and Hootsuite.
Support HuffPost
The Stakes Have Never Been Higher
Related
Popular in the Community