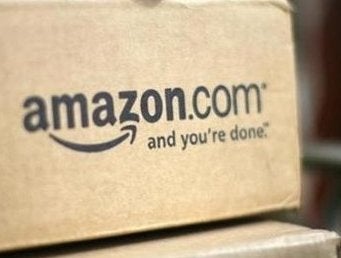 Amazon is following through on its threat to terminate the contracts of around 9,000 affiliates in Illinois, after Governor Pat Quinn signed a law requiring purchases made through those affiliates to charge sales tax.
The new law is described by proponents -- including the governor and state legislative leaders, as well as retailers like Wal-Mart and Best Buy -- as a means to increase fairness in competition with brick-and-mortar stores that are forced to charge and remit sales taxes. It will also raise revenues for a state budget that's starved for them, advocates say. But Amazon, Overstock, and other online retailers see it as an unfair and potentially unconstitutional burden on their business.
Rebecca Madigan of Performance Marketing Association gives a rather dire prediction of the results of the law to the Wall Street Journal:
She said the Illinois affiliates generated $611 million in advertising revenue in 2009 and tax revenue of $18 million. She estimates that the state will lose 25% to 30% of that tax revenue because the affiliates will lose business, cut jobs or move out of the state.

"It has a devastating impact," Ms. Madigan said of the new Illinois law.
Offering the counterpoint, among others, was Roger Ebert, an Amazon affiliate who said in January that he used the affiliates program "to defray the cost of content on my site." But as he tweeted Friday morning, "Amazon will terminate my Associates account on 4/15, in order to evade fair and just Illinois taxes. I have 20 more days to make a fortune."
Meanwhile, the Governor's office continues to defend the decision, and offers help to those affiliates who were cut by Amazon as a result of the law. Before signing the law, a Quinn spokesperson said, the governor proposed a program to help pair up affiliates with new retailers who are willing to pay the sales tax. That program is located at standwithmainstreet.com.
"Should Amazon wish to reestablish their relationships with Illinois affiliates and collect the sales taxes owed to the State of Illinois, they will be welcome," the spokesperson said in a statement.
For well over a decade, the Amazon Associates Program has worked with thousands of Illinois residents. Unfortunately, a new state tax law signed by Governor Quinn compels us to terminate this program for Illinois-based participants. It specifically imposes the collection of taxes from consumers on sales by online retailers - including but not limited to those referred by Illinois-based affiliates like you - even if those retailers have no physical presence in the state.

...

To be clear, this development will only impact our ability to continue the Associates Program in Illinois, and will not affect the ability of Illinois residents to purchase online at www.amazon.com from Amazon's retail business.

We have enjoyed working with you and other Illinois-based participants in the Amazon Associates Program and, if this situation is rectified, would very much welcome the opportunity to re-open our Associates Program to Illinois residents.
Related
Popular in the Community