I've been using the Fire Phone, the long-anticipated smartphone from Amazon, for the last few days. It's a fine phone ...
The 4.7-inch screen is significantly bigger than one on my puny iPhone 5S, and it's been a pleasure for reading, browsing Twitter, Instagram and Facebook, and making calls and texting. It has a fast processor and the camera takes decent pictures. I like the way it fits in my hand. It's a lot like any similarly priced, newly released smartphone.
... But I'm not going to buy it.
Amazon reportedly spent four years working on the Fire Phone. The retail giant is releasing it on Thursday, only on the AT&T network, with a starting price of $199 with a contract, or $649 without. The high price tag surprised many when Amazon founder and CEO Jeff Bezos unveiled the phone last month in Seattle. After all, Amazon is competing on price with the iPhone and Samsung Galaxy S5, premium devices from the undisputed rulers of the smartphone market. And the price is a departure from the company's past approach to selling devices. Amazon sells its Kindle line of eReaders and tablets at cost, profiting when people buy books and other goods on Amazon.
Like its Kindles, the point of the Fire Phone is to get you to buy stuff on Amazon.
And it's incredibly easy. All you have to do is push a button on the side of the device, point the phone's camera at an object or its barcode, and -- just like that -- the Amazon product page appears, allowing you to buy with the tap of a finger. This feature, which Amazon calls "revolutionary," also can recognize phone numbers, email address, songs, TV shows and movies.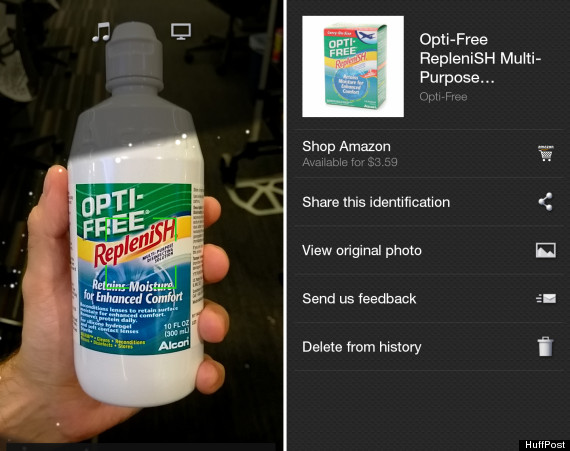 "Firefly" recognizes products, making it very easy to buy them on Amazon.
It's impressive at first, and fun to show to other people, but I found that I had little practical use for it. It's not a feature that would make me want to get the Fire Phone.
Amazon did give me a reason NOT to buy its phone, however: The Fire Phone's operating system.
Don't get me wrong -- Fire OS, Amazon's Android-based-but-not-actually-Android operating system -- is incredibly easy to use. Easier, I think, than Android itself. And if you have questions about your phone -- how to set up your email, how to take a screenshot, anything -- you can tap the incredibly useful "Mayday" button for 24/7 help from a live tech support person.
But since it's not Android, you don't have access to Android's huge app store. That's an issue because Amazon's app store, although growing, is only a fraction of the size of Google's and Apple's.
A lot of the big apps are there -- Facebook, Instagram, Pandora and Spotify, for example. But hundreds of thousands aren't.
Here's how this affected my life over the last few days. Each morning when I walk to the subway on my way to work, I like to use the WNYC app to listen to my local NPR station. But there's no WNYC app for the Fire Phone.
On the train, I catch up on The New York Times, but that app's also absent from the Amazon app store.
Snapchat, the wildly popular ephemeral messaging service, is also missing.
Amazon said it's "in discussions" with The Times and Snapchat, and a WNYC app is "targeted." The company didn't give a timeline.
Like millions of people, I rely heavily on Google. But no Google services are available on the Fire Phone. That means Fire Phone owners can't use the many apps Google offers, like Chrome, Gmail, Google Maps, Google Authenticator or Google Drive. Amazon says Google "is welcome to submit their apps at any time to the app store."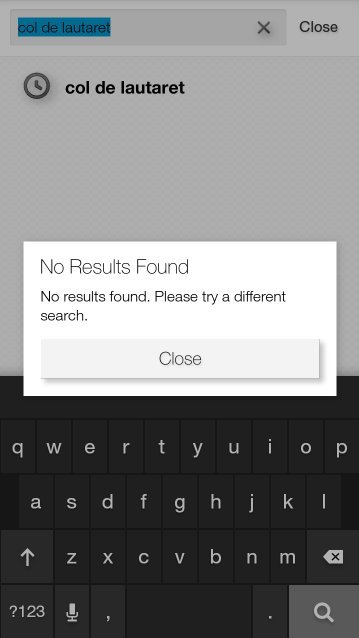 Amazon's maps app could not locate Col du Lautaret in the French Alps when the search was one letter off.
Google Maps is without a doubt the best mapping application. Just think back to the outrage directed at Apple when it removed Google Maps from the iPhone two years ago. I use Google Maps, whether I'm using an iPhone or Android, and don't want to use another mapping program. But there's no Google Maps on Amazon's phone.
You're stuck with Amazon's own maps app, which I had a mixed experience with. It navigated successfully to the beach on Saturday, but while watching the Tour de France earlier in the day, it returned no results for a search for "Col de Lautaret," a mountain the cyclists climbed in that stage of the race. I inadvertently misspelled it -- it's "Col du Lautaret." But even spelled incorrectly, Google knew what I meant and showed me exactly where it is in the French Alps.
I also found myself longing for the Gmail app instead of Amazon's mail app. The familiar (and polarizing) "primary" "social" and "promotions" tabs don't carry over to Amazon's app -- Amazon says this is Google's doing -- so all your email is grouped together. Even after a few days, I didn't get used to this.
Along with Firefly, Amazon is pushing something it's calling "Dynamic Perspective" as a feature that differentiates Fire Phone from the competition. Dynamic Perspective uses sensors to track how you hold and move the phone. This allows some images -- notably on the phone's lock screen -- to appear like they're moving with you, or that your view is changing when you move your head or the phone. But what's more useful is that it gives you one-handed control of the phone. When you're texting or emailing, a twist of the wrist brings up the photo gallery, so you can easily add a photo. When you're in the home screen, a twist one way gives you an easy view of the weather and your calendar, and a twist the other way gives you access to the app store, games, music, videos and, of course, Amazon Prime.
Dynamic Perspective takes a bit of time to master -- errant wrist flicks bring up menus at the wrong time. But it's a nice feature.
Amazon is asking a lot of customers who switch to the Fire Phone -- learning a new phone operating system, and giving up familiar Google products and access to huge app stores. That's a tough sell. People are fiercely loyal to their operating systems. According to a survey by 451 Research/Yankee Group, 93 percent of current iPhone owners intend to stay with Apple, and 79 percent of Android owners intend to stay with Android.
I doubt that Firefly, Dynamic Perspective and easy shopping on Amazon is going to seriously test that loyalty.
It's not enough to test mine.
Support HuffPost
The Stakes Have Never Been Higher
Related
Before You Go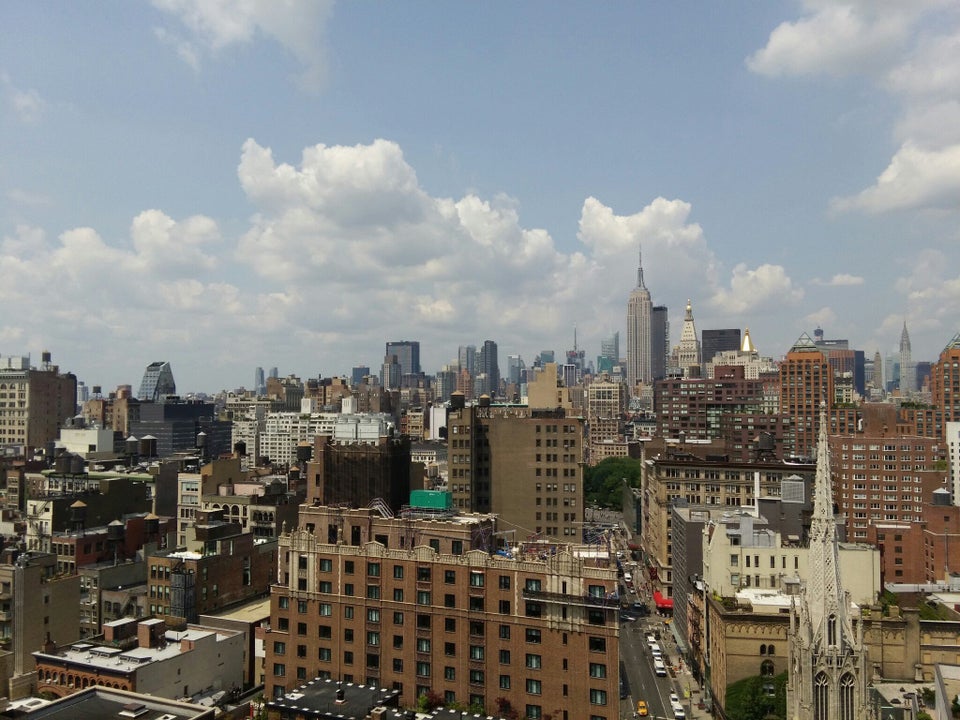 Amazon Fire Phone Review
Popular in the Community